4 Cool Vacuums You Can Buy In 2018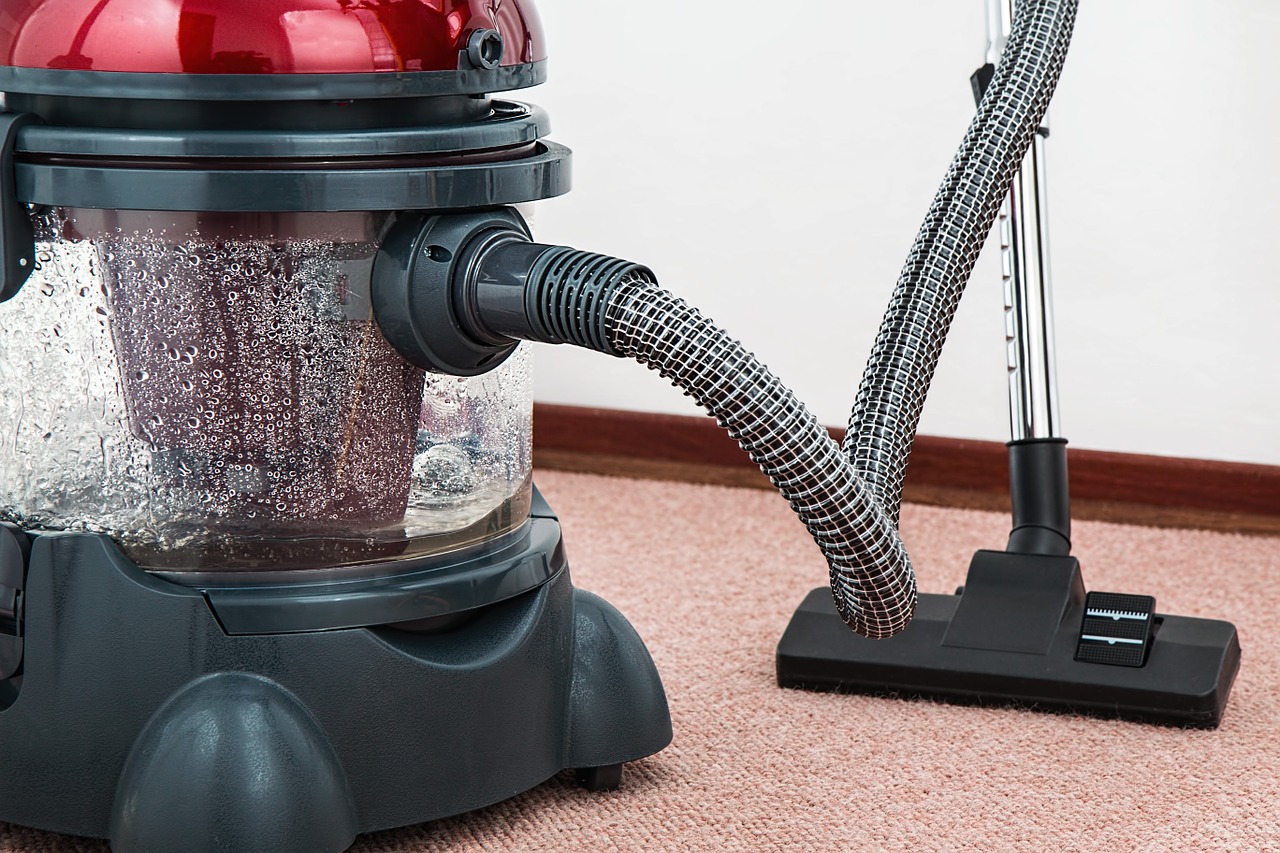 A vacuum cleaner is a must have item for any household. It needs to be used on a regular basis to remove dirt and dust particles from carpets as well as hard floors like tile, laminate, and linoleum. Vacuums traditionally were large and cumbersome to use, and only somewhat effective on standard carpets. That has definitely changed in recent years as technological advancements have found their way into the industry. This is a big benefit to homeowners as the amount of surfaces they can clean has increased. Plus the cool new features found on today's vacuums have made them much easier to use. Here are 4 highly advanced models that are far different from what you would buy just a couple of decades ago.
Shark IONFlex 2X DuoClean cordless
The IONFlex 2x with DuoClean from Shark is a cordless model with a large list of features that make it one of the most technologically advanced vacuums in their entire lineup. It's not designed for thicker carpets but can handle any other type of floor, or even 'above the floor' surface for that matter. For starters it comes with 2 long lasting lithium ion batteries so you can charge one while vacuuming. This gives you an almost unlimited amount of runtime.
The MultiFLEX mode lets you bend the extension tube at a 90 degree angle so you can reach the floor head under furniture or other large items. Operate the IONFlex at full suction to make sure no dust bunnies are left behind. This is all accomplished without pushing or moving any heavy items out of the way. And when needed it can convert into a handheld vacuum so you can reach high, low, and into tight spaces. A lot of thought was put into the various operating modes so the average homeowner can clean more efficiently with one single machine.
Dyson Cinetic Big Ball upright vacuum
Dyson is another company known for ingenuity and really pushing the boundaries of technology in their lineup. Their Cinetic Big Ball is an all new upright that has a couple of features to really set it apart from the competition. A Dyson typically has class leading suction power but the Cinetic design takes it a step further. There are more interior cyclones that work together to push the air as high as 180 mph as it passes through. This leaves almost no room for dirt particles to settle and thus no chance of clogging. Clogging is usually what slows the power down on a bagless vacuums. They claim you will never have to even rinse the filters througout the life of the machine.
The Big Ball technology is a large polypropylene sphere that houses the motor and interior electronics inside. It also lowers the center of gravity and gives the vacuum a tremendous amount of maneuverability. With the flick of the wrist you can turn it around the various items in your home, making it simple to clean large or tight areas. Think of the Cinetic Big Ball as a combination of extreme power and ease of use, giving it a big advantage over other brands that don't quite think 'out of the box' like Dyson does.
Shark Rotator Powered Lift-Away upright vacuum
Another highly advanced vacuum cleaner from Shark is the Rotator with Powered Lift-Away. It works as a standard upright when it is in what you would consider the 'normal' operating mode but the main canister body can be detached and used with full power. This is perfect for difficult to reach areas where you still need the full sized power head but simply cannot get an upright in there. You detach the canister and carry it where you need to go, while it still provides maximum power to the brush roll. It's a great concept that you won't find on other popular brands.
In upright mode you also get what Shark calls Dynamic Swivel steering. The neck moves in many directions so you can pivot the main body around large items like furniture, beds, and tables. Shark has a long history of looking closely at the problems that homeowners face using vacuums and designing features or even new models to solve them. Plus their vacuum cleaners have always been among the most affordable and best values you can find. The Rotator provides a lot of cleaning ability for a relatively small purchase price.
Miele Scout robotic vacuum
Robot vacuums have really advanced in terms of technology over the past few years. Now nearly all major brands have their version of these machines with the Miele Scout being a relative newcomer. If you know anything about Miele though, they tend to produce very high quality products across a variety of industries. The Scout has a highly advanced navigation system that it uses to map out the interior of the home. It uses multiple sensors and a ceiling camera to keep it from colliding with things and turning itself upside down. This was a problem what plagued early versions of robotic vacuums but the newer models like the Scout have far more technology wrapped up in their navigation system.
It also comes with extra long side brushes and a specially designed mode for handling sharp corners. The result of this is the Scout is able to clean dirt right up to the wall without leaving small piles of dust behind. It is designed to make multiple passes around the room to cover all the square footage. A remote control with digital timer lets you program it to run at any time of the day. Once the cleaning is done (or if the battery is low) it will return to the charging station to power up. It's a great time saver for large areas of hard floors, especially those in high traffic rooms.
comments