Top 6 Weight Loss Gadgets for 2017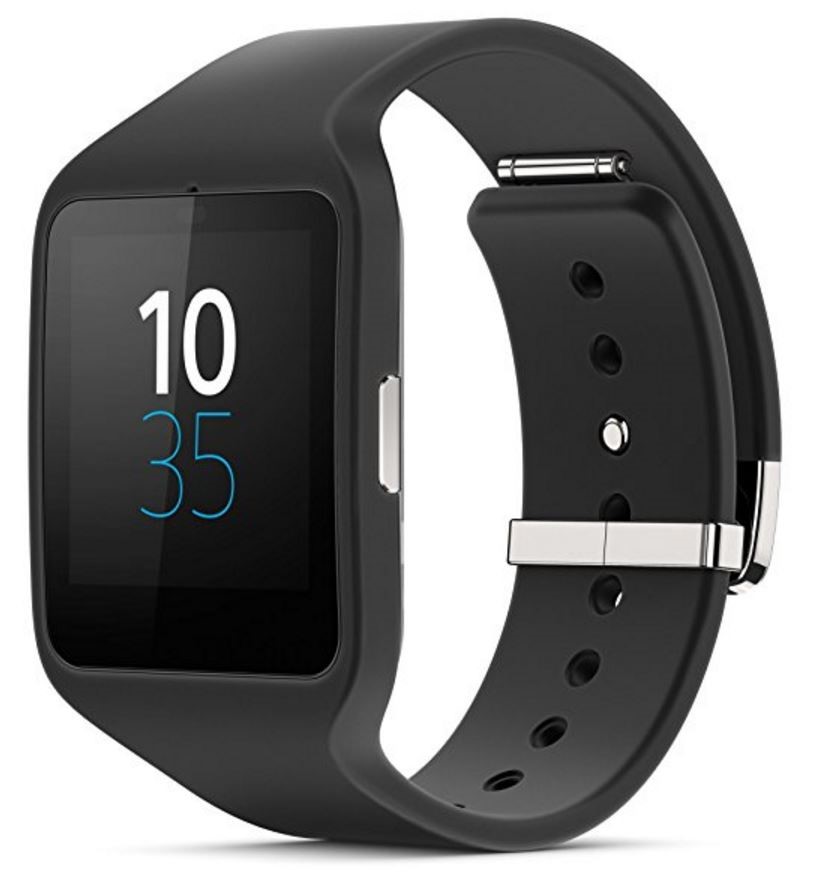 On their own, weight loss gadgets will do little to help you reach your weight loss dreams. However, they could give you the push you finally need to make those pounds melt away. And now that we are in 2017, weight loss technology is better than it has ever been in the past.
There has never been a better time to use technology as you try to lose excess weight. And the growing popularity of these gadgets is not just cheap hype. Research has indicted that these gadgets might just be what you need to tie your weight loss strategies together since they can track both diet and exercise plans.
Thanks to these gadgets, you can find the motivation to keep going, more ways to stay active, and the means to keep track of your weight loss through your Android and iPhone smartphones. To simplify the matter even further, it is better to look at the three main weight loss gadget categories – smart scales, fitness trackers, and fitness accessories.
Smart Scales
A study has proved that weighing yourself more often makes you more likely to stay focused on your weight loss goals. But for this to work, you would have to keep track of your weight; which is a Herculean task if you are using a traditional scale.
A smart scale makes tracking weight very easy because every time you weigh yourself, the scale will, through Bluetooth or WiFi, feed those details to the app on your phone for easy tracking. Some reliable gadgets for monitoring weight loss through a smart scale include FitBit Aria Smart Scale and the Lose It Scale.
FitBit Aria Smart Scale 
An interesting video in this regard: https://www.youtube.com/watch?v=tmQpP_r9QsU
FitBit Aria Smart Scale will not only send your weight readings to your phone, it will help you determine your body fat levels as well as your BMI. This information is synced automatically through WiFi to your online account. This scale can actually do this for 8 different users.
The related app will even create graphs and give you badges for attaining certain weight loss milestones to keep you motivated. Users can also log information about their meals, water intake, and even workouts to the app so that they can have greater control over their weight loss plans.
Lose It Scale
Lose It Scale does more than send your weight to your phone's Lose It app: it can help you monitor your body fat percentage levels, BMI, and how well hydrated your body is. This scale can handle weights of up to 400 pounds, and it can offer these features to 4 different users.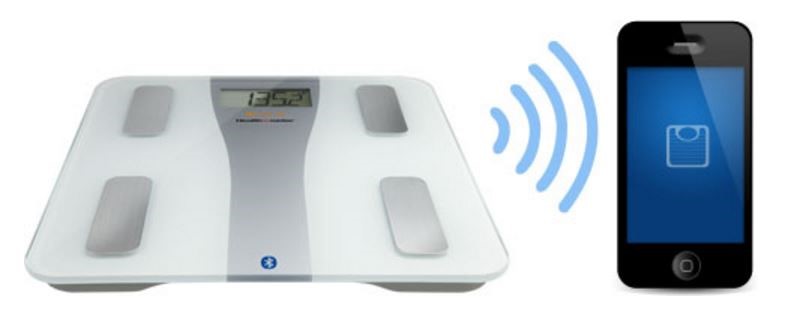 Seeing as this fitness gadget is supposed to help you monitor your weight, it also comes with an app that has a comprehensive food database to help you eat healthier and attain or maintain healthy weight. The fact that the scale is built through a partnership with Healthometer is a huge plus – this scale manufacturer is a very popular and reliable brand in this space.
Fitness Trackers
Fitness trackers have come a long way. Modern trackers are highly intelligent and intuitive, and once you find a gadget that you can pay attention to, you will eventually benefit because you will have a higher motivation to work out and burn off excess fat.
The fitness trackers can remind you when you are slacking off in your workouts, provide activity alerts, and even let you see how your weight loss journey compares to your friend's. All in all, fitness trackers have proven quite reliable in helping some people lose weight. Good examples include FitBit Blaze and Sony Smartwatch 3.
FitBit Blaze
Another video: https://www.youtube.com/watch?v=3k3DNT54NkA
FitBit Blaze is an intelligent tracker that can help you track your heart rate, calories burned, and how much sleep you are getting. This particular tracker can help you follow 15 different types of exercises, including walks, soccer, basketball, tennis, and elliptical workouts.
Sony Smartwatch 3
Sony Smartwatch 3 is a very handy fitness tracker. It has an easily visible screen and great battery life; and best of all, it has many great features you can use to improve your weight loss results. They include a GPS, an accelerometer, and the capacity to accept voice commands. This tracker can monitor your calorie consumption and help you set and track your fitness goals.
Fitness Accessories
Besides the smart scales and fitness trackers, another great gadget to have in your weight loss arsenal is a fitness accessory. This class of weight loss gadgets includes things like Bluetooth headphones, armbands and practically anything that makes working towards your weight loss goals easier.
Some great weight loss accessories in the market today include JayBird X2 Sport Wireless Bluetooth Headphones and TuneBand Sports Armbands.
JayBird Bluetooth Headphones
Suggested video to embed: https://www.youtube.com/watch?v=MysTaFc2rZo
JayBird X2 Sport Wireless Bluetooth Headphones are capable of providing you with 8 hours of music and a convenient way to answer your calls without having to reach for your bulky phone. To some people, good music as they work out makes all the difference, and these headphones make that a possibility with their high quality sound and a secure and comfortable fit.
TuneBand Armbands
The TuneBand armbands are available for both Android and iPhone devices. It features elastic Velcro straps that can handle arm lengths of between 7 inches and 18 inches. The armband will also let you have easy access to your phone and all its buttons, which means you can enjoy your music and even use your phone's inbuilt fitness tracking features with ease.
About the Author
Kelly, is a technology and fitness writer. In her site, Lodlois, she offers a review of Nutrisystem and a coupon code. Using this coupon is the cheapest way to buy Nutrisystem, a meal delivery program that makes losing weight and keeping fit effortless through their four-week meal plan consisting of nutritionally balanced breakfasts, lunches, dinners, snacks and flex meal plan recipes.
comments