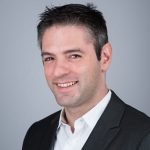 Guy galboiz is the creator of CreditSense , ClickLogiq, and B Capital, to name a few.
Guy is the creator of Protonix, an on-line real estate fund is focused on the German market. Guy's portfolio includes start ups in other areas like ECommerce and online education.
Guy Galboiz is an investor, technology entrepreneur and also an IT thought leader.
Guy Galboiz's group of organizations are focused on the online advertising automation and monetization, Customer relationship management platforms, SaaS, IT and on-line Fintech trading and lending platforms.
Prior to that, Guy held positions as VP Business Development in YouTrade Capital Markets and as the chief operations officer in Forex Place, an ASIC regulated retail foreign exchange firm.