Google Building an Ad-Blocker in Chrome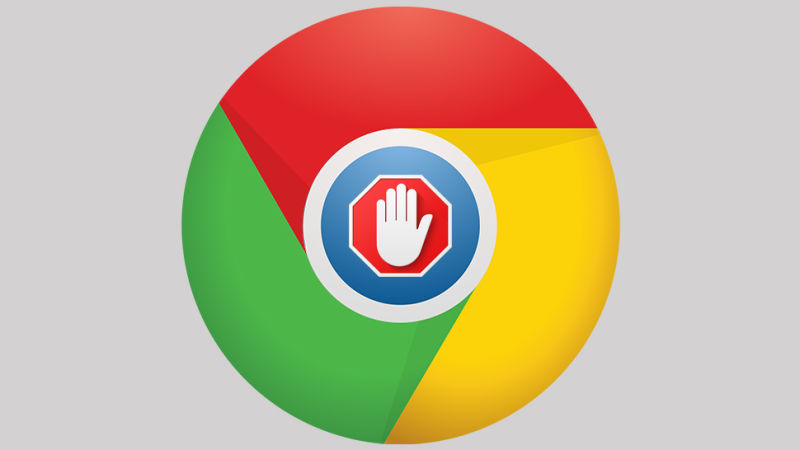 It has been confirmed by Google that it will be incorporating an ad-blocker in its popular Chrome browser in the coming year as it is trying to target the most intrusive online advertisements. The web giant has joined hands with an independent group called Coalition for Better Ads, which comprises of tech companies, major advertisers, publishers and agencies. Their aim is to improve the web browsing experience of users. Google's senior vice president for commerce and ads, Sridhar Ramaswamy stated in a blog post it is common for people to encounter intrusive and annoying ads when they are browsing the web and they have to wait for 10 seconds before they can see the page's content.
He said that this often drives people to block ads completely, which is unfair to journalists, content creators, videographers and web developers who are dependent on these ads for funding their content creation. If it can block the most frustrating and annoying ads, Google believes it will be able to improve browsing experience of its users and protect its business model at the same time. 86% of its revenue is derived through advertising and it doesn't want people to block all ads completely. A desktop ad-blocker is used by one in four people and one in ten on smartphones.
Most of the ads displayed by Google are in compliance with the standards laid out by the Coalition. The keyword advertisements on search pages are the largest single source of revenue for Google and are deemed as the gold standard for acceptability. According to statistics, Chrome heads the global browser market with 54% market share. It already has the capability of blocking some ads such as pop-ups. From the beginning of next year, it will block any ads that are in violation of the Better Ads Standard, including the ones that are served or owned by Google itself.
A lot of research was put in for developing the standards and more than 25,000 participants were involved. Margrethe Vestager, the European Commissioner for Competition, has previously stated that Google's moves about ad-blocking would be followed by them as well as the impact of such a move. As compared to Facebook, Google's biggest competitor in digital advertising, the latter derives most of its revenue from the users of the open web where ad-blockers can be implemented without any problem and can have an impact on how much content is filtered out of the browsing experience.
Facebook has remained protected from the ad-blocking boom because most of its 1.74 billion monthly users opt for the smartphone apps of the company. Nevertheless, the social networking giants has taken aggressive steps against these tools and actively seeks to bypass them on its desktop website. A program called Funding Choices was also announced by Google to be made available to publishers in the UK, Australia, North America, New Zealand and Germany for generating revenue from ad-blocking users. It identifiers ad-blockers and asks them to either pay to remove ads or enable them.
comments