Google Releases New Features for Phone Apps' Spam Protection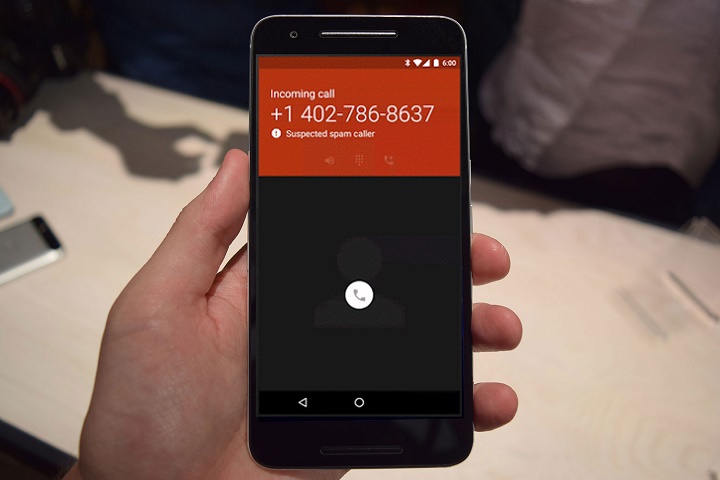 Google keeps coming with new features to give its users the best of their products. The company introduced a new spam protection feature app with the release of its updated phone version for Android last week. The new feature is designed to help you deal with spamming on your phone in a more enhanced way by warning you when an incoming call is appeared to be spam. Furthermore, unwanted numbers can also be blocked and reported spam using Google's new feature. Interested users can download this app from Google Play.
The spam protection feature is functional for the devices that support Android and Nexus and are on Project Fi and T-Mobile USA while according to some reports; it also works on the Android phone on Orange France networks.
Many people go crazy with spam calls and messages on their mobile phones and the release of the new anti-spam feature is the time to get rid of this craziness. Rob Enderle who is serving Enderle Group as the principal analyst is one of the users that hate receiving spam calls on their phones. He says he gets calls all the day that is extremely annoying. No doubt, spam calls are a nightmare.
Apart from Enderle's remarks, Stratecast/Frost & Sullivan also commented on the growing problem of spammed mobile phones. According to Michael Jude, the head of company's program, due to unregistered mobile numbers in majority, spamming has become a big and difficult problem today. However, the efforts to erode the protection of mystery through automation seem to be working rapidly. And call systems today are able to scan down the list of phone numbers on a mobile phone and spot the genuine numbers being answered by the users and compile active numbers list.
Earlier this updated version, mobile phone users were already using Caller ID and call blocking features offered by Google but the only function of those features was to block an individual number. However, this update enables users to report spam numbers as well as see alerts for the incoming calls from supposedly spammed users. The new feature will be added to the previously offered anti-spam application so users can benefit from an improved spam protection.
In addition, Google's updated phone app also diminishes the use of opening other applications to place calls such as Google Maps as users now have to type 'locksmith' in the app to receive the 3-nearest results.
The Phone app has already received several complaints on company's page. According to Ahmed-a user, its visual voicemail isn't working with updated version and he cannot see anything correctly displayed in the tab despite he did all appropriate settings. Ahmed says he had to roll back to the old version to solve the problem.  While another user Axel also wrote that he doesn't get any notification telling he has received a message when he is on a call.
These comments haven't gone unnoticed as Google has an eye on the feedback finding out what users are experiencing with the updated version in order to rectify the problems taking place.
comments