Android Creator Introduces New Phone, Home Assistant Device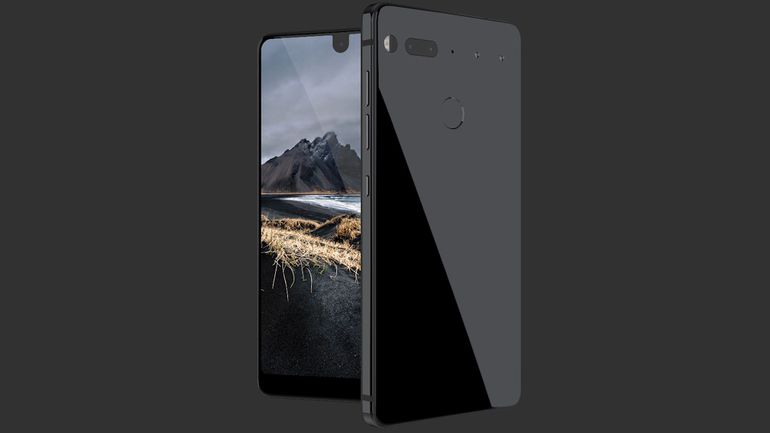 The co-creator of the popular Android mobile operating system, Andy Rubin, has launched a new firm called Essential Products, which will sell a home assistant device and also a high-end smartphone. Based in Palo Alto, California, Essential revealed that the new Essential Phone boasts an edge-to-edge screen, dual cameras and also a titanium-and-ceramic case. The phone is also powered by the Android operating system and will be sold in the market for a price of $699. With this price tag, the smartphone is going up against the market leaders in the high-end sector such as the Galaxy S8 by Samsung Electronics and the Apple Inc.'s iPhone.
A household assistant was also launched by Essential, which is called Home. It is quite similar to an angled hockey puck, with the only difference being that it has a screen. This device will be competing with Alphabet Inc.'s Google Home Speaker and Amazon.com Echo, which are powered by the Google Assistant Voice services and the Alexa respectively. It was confirmed by Essential that when they opt for Home, they will have the choice between Siri, Alexa and Google Assistant. However, it still remains unclear as to how Siri will become available to people on Home.
Google and Amazon have released the software that's needed for embedding their assistants on various devices, but no such move has been made by Apple Inc. The iPhone maker didn't comment on this development and Essential also refused to elaborate as to how it will give people the option of using Siri when they get the Home device for themselves. In this regard, the Essential Home is basically taking a page out of Apple's notorious privacy play book. Similar to the iPhone, most of the processing of image and voice recognition will be performed by the Home on the device itself. This means that the device will not send the data to remote servers.
Essential also elaborated that the Home device will have the capability of communicating with home appliances such as thermostats and lights directly by making use of the home network instead of having to send the data to remote servers. A similar approach is taken by the HomeKit system of Apple Inc. Essential's CEO, Rubin, co-founded Android OS in 2005 and sold it to Google. Until 2013, he headed Google's mobile efforts before running the company's robotic division for a brief stint. In 2014, he left Google for focusing his efforts on starting hardware companies.
Amongst the companies that have invested in Essential, there are some prominent names such as iPhone contract manufacturer Foxconn, Chinese tech firm Tencent Holdings, Altimeter Capital and Redpoint Ventures. A ship date of the devices will be announced by Essential in the next couple of weeks. However, the company didn't elaborate if it would sell the phone in physical stores or make it available to customers directly online. For the first time, Essential also revealed its staff on its website and its head of channel sales was listed as Wolfgang Muller, who previously ran retail operations for HTC.
comments