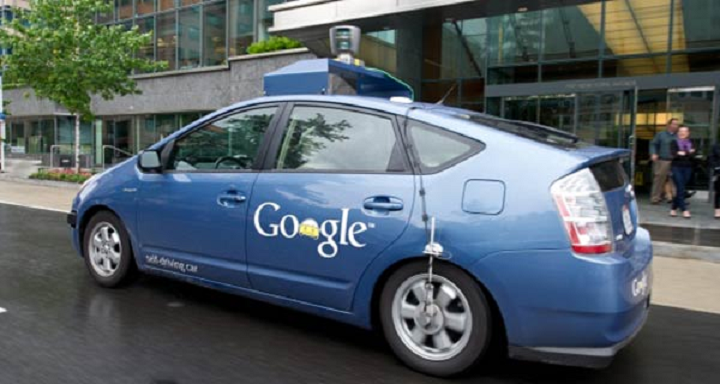 The search engine giant isn't in the mood to stop. It has come to light that Google has patented a way that would link online ad technology to free discounted taxi rides to the shop, restaurant or whatever entertainment venue it is. According to experts, consumers will be encouraged by this transport linked ad service to respond more frequently to the location-based offers that are provided. The customer's location would be worked out by the algorithms along with the form of transport, best route, as stated by Google. This idea has been welcomed by analysts. A chief technology officer at an advertising company, Gregory Roekens, stated that it's a really interesting idea.
According to him, the whole point of this concept is to remove barriers for the consumers and turn advertising into a utility. Huge databases will be mined by the advertisers that record people's likes, habits and their preferences for ensuring that the ads are highly targeted. This information will then be combined with the location data that has been gleaned from cellular, Wi-Fi or GPS tracking through which businesses will have the opportunity of tailoring their ads and special offers according to the time of the day, where people are and their schedules as well.
Google is hoping that the addition of cheap or free travel would prove to be the icing on the cake for consumers. The Venture capital arm of Google Inc. invested a sum of $258 million in the month of August in a San Francisco-based car hire network called Uber. It is believed by Mr. Roekens that Google has envisaged that customers will utilize such services when they opt to respond to mobile ads in the future. Moreover, the prospect of customers being transported automatically to nearby business venues once they respond to ads based on location on their smartphones doesn't seem to fanciful because of the immense investment of Google in autonomous vehicle technology.
Nonetheless, according to Mr. Roekens, this prospect is still a few years away. In his opinion, travel takes up a lot of time of consumers and advertisers will have another opportunity if they enable individuals to use their time more interactively and productively while in the vehicle. Just like advertisers are bidding against each other for getting the rights to Google keywords online, it is the company's opinion that they will compete similar on transportation costs as well. The technology giant dictated advertisers would find the real-time system extremely useful in working out the cost of providing transport sweetener versus the potential profit margins.
In its US patent for 'transportation aware physical advertising conversions' system, the company has asserted that one of the most difficult tasks faced by an advertiser or a business is to get a potential customer to the business location. Others have also voiced their interest over this idea, but they have said that the success of this concept will depend on the benefit of the consumer and the execution of this idea. Also, consumers who would want to take advantage of free rides without purchasing would be barred from these offers.
comments