Apple to Expand Siri in a Different Direction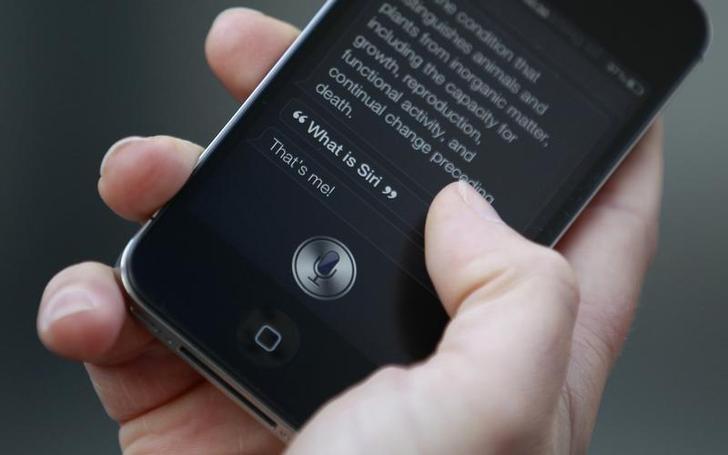 Next week, Apple Inc. is expected to make an announcement regarding its plans for making its voice assistant, Siri, work with a plethora of apps. This expansion comes as the iPhone maker is looking to counter the success being enjoyed by its competitor, Alexa, introduced by Amazon.com Inc. Nonetheless, according to artificial intelligence industry experts and engineers, it is expected that the American technology giant will stick to its usual method of concentrating on a limited amount of features and perfecting them rather than casting as huge net as possible. Currently, people can use Apple's Siri with only six kinds of apps; calling and messaging, ride-sharing and hailing, fitness, photo search, auto infotainment systems and payments.
But, the company is going to hold its annual developer conference in the coming week and it is predicted that they will expand these categories so Siri will work with additional apps. A number of industry-watchers have also stated that the Cupertino, California based company will also announce hardware that's similar to the Echo device of Amazon. It is a device for the home and has been the ecommerce giant's hot-seller. No comment was made by Apple Inc. in this regard. However, even if the company doubles the categories Siri can work with, it will still not be able to compete with Amazon's Alexa because the latter is equipped to handle more than 12,000 or more tasks.
The difference between their voice assistants depicts the strategic divide between the two competitors. Apple believes that customers will not want to use voice commands until they are able to get an experience similar to communicating or dealing with a human due to which it has restricted Siri's capability for ensuring it does those limited tasks well. On the other hand, Amazon has placed no such limitations on Alexa because it is betting that the voice assistant boasting the most 'skills', a term it is using for apps on its Echo assistant device, will be able to attract loyal customers, even if makes errors sometimes or takes more time to work.
This clash of strategies seems to be coming to a head as leading tech companies have made voice assistants a priority, especially those who can respond to voice commands. These companies are essentially looking for new ways to engage their customers so they can make more money from online shopping and other services. iPhone users can ask Siri to order them a car or book a ride to the airport and the voice assistant will automatically open the Uber or Lyft app and start booking a ride.
As far as Alexa is concerned, it needs specific commands and directions with the words 'tell' and 'ask', if you are performing functions other than music or basic home ones. Likewise, a bit of setup is required before you can use Alexa for ordering a pizza from Domino's, but Siri cannot get you pie because it hasn't been given the functionality of opening up food delivery apps so far.
comments