Microsoft Really Serious About Terrorists Using Social Networking Platforms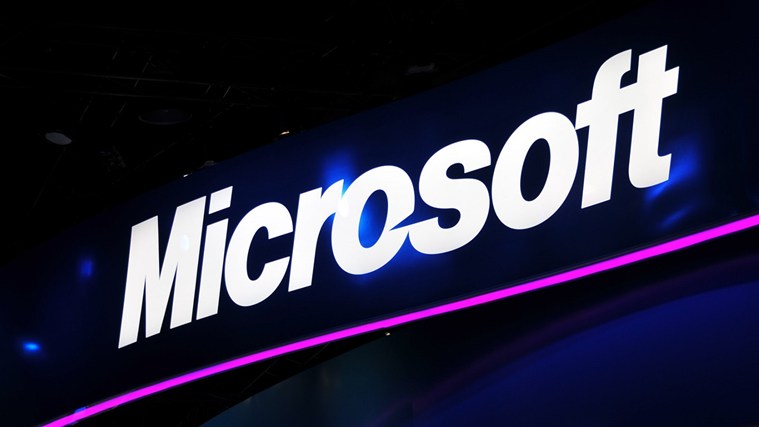 Microsoft remains one of the companies that not only serves the tech industry of the world but also takes steps to make the world a safer place with its actions. The recent actions from the company to counter terrorist content online are just another example of how the company wants to see the world.
Just last week an announcement was made by the company about terrorist content in the online world. The company will now take actions to make sure that not only is the terrorism related content taken off the internet but new content is prohibited from being uploaded.
It can be said that this action from Microsoft was taken after Obama's call for assistance from tech companies regarding terrorists and their use of social media. According to the US government the terrorists like ISIS groups are using online social networking platforms and internet as a whole not only to spread violence, plan their actions but raise funds for their organizations too.
The first action that Microsoft had to take was to make changes in its online user related policies. The company will not let anyone post terrorism related content on any of its platforms and any hate speech that results in promoting violence will also be targeted now. There is a Consolidated United National Security Council Sanctions list in which many of the terrorist organizations are added. Any speech from them or related to them in a promoting way will be taken down from the internet and prevented from uploading.
Microsoft said that there are many types of content that could be considered terrorist content. Any content that admires the terrorist groups, asks people to join them, promotes their activities or urges people to be violent like them will be considered prohibited in the new policies. Microsoft officials said that looking at the recent conditions it had become unavoidable for the company to take such actions.
The officials said that terrorists are using internet and social media for the worst that is possible and all tech companies should step forward to stop this from happening.
Microsoft said that it will be using its technological tools as well as other resources in order to be reported about any content that is considered terrorism related. Any links and URLs reported by governments, citizens and the tools that the company will be using will allow Microsoft to put a ban on the content.
Microsoft also stated that there are many links that take people to terrorist related content on Bing when you search for them. However, if the local law requires it from the company they will not take a minute before removing such links from their Bing searches. In France, Microsoft is already practicing this as it instantly removes any suspicious and terrorist related URLs from its search results when reported by the police.
A scientist at Rand Corp. named Todd Helmus, greatly admired the efforts of Microsoft by saying that it felt good that these companies were also working on alternative messages while taking down the terrorist content. The companies are removing terrorism related content but also promoting good content in its place which is a very admirable step according to Todd.
Microsoft is often furnished with requests from the government to provide information about its users. Just in previous year it had received about 40,000 government requests for customer data.
Other companies are also making changes to their policies and the content they will be banning from now on. Facebook and Twitter have also joined the caravan and they will be putting ban and removing the content that promotes violence and is considered hate speech.
It is clear that these steps were thought of being taken after the San Bernardino Massacre took place. According to the reports the shootings in this particular case were the result of an inspiration received from ISIS related links that were present on social media.
Civil Liberty organizations have shown a different type of concern about the whole matter. According to these organizations national security has to be top concern for the government and companies but the steps that are being planned are not the best steps according to them.
First, such ban on free speech will be in violation with the first amendment rights of the public. Furthermore, pushing the content away from social media will only allow this content to be posted in place that will not be easily accessible by the government and even the tech companies.
According to an ACLU lawyer putting a ban like this is not going to help people become safer. It will only hide the negative content which presently helps governments catch the criminals. Furthermore, it does not make the lives of the citizens any safer.
Another source stated that public should be allowed to talk about racism, terrorism and other sensitive topics because this educates the public and defeats the terrorism in the long run.
According to Rowland, the steps being taken by Microsoft, the US government and other tech companies will also result in repercussions. An example of Apple banning objectionable material related to American drone strike sites was quoted.
Microsoft wants to go ahead of all other organizations when it comes to taking steps against any terrorism related content online and nipping it down. The tech giant has plans of joining hands with various non-government organizations to bring its message of positive online posting to the public. It also wishes to talk about what results will be given to the public when certain terrorism related content is searched. It will take steps to encourage the people who are feeling own and stop them from taking any actions that could end in violence.
Microsoft is engaging in another big effort to stop the promotion and propagation of terrorist related content in the online world by funding a research on the development of new technology at Dartmouth College. The research and development is being done by a professor called Hany Farid who will work to bring out a technology that will allow tech companies to stop the propagation of terrorist content through repetition.
It often happens that terrorists patent some content and when it is banned one site it appears on some other website. This content can be in the form of pictures, videos, posts etc. This will allows tech giants from constantly running after such entities that keep posting such content on various platforms.
A private-public partnership has also been formed where the members of this partnership include academic, civil society, government and UN Counter Terrorism Committee Executive Directorate. Microsoft is the founder of this partnership as well.
YouthSpark is another initiative that has been taken by Microsoft. Microsoft will be working on this campaign even more to help young individuals from around the world go towards content that helps them with their mental development and prevents them from going to content that promotes and distills violence in people.
It is expected that some controversies will arise in response to these steps since the ban on such content will also affect the discussions that take place between various groups in public. However, this is being done for the safety of public and so should also be supported.
comments