Windows 8 – A Vital Move by Microsoft To Establish the Footings in the Market of Touch Devices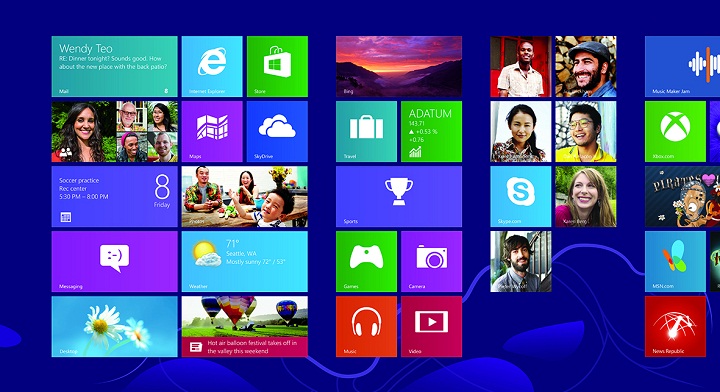 There is no doubt regarding this truth that Microsoft Windows is overwhelming the computing world by creating user friendly interface as well as support for the variety of devices. Though, some critics would definitely argue on this point but everyone agrees upon this point that Microsoft has brought up considerable improvements in Windows. Especially it is proved, when Windows 7 was praised as being the best version of Windows yet. However, you should expect some changes if you are going to switch to Windows 8. The most significant novel feature which is introduced with Windows 8 is touch compatibility. So now, laptops arrive, the stage where they are going to be merged with the touch devices such as smartphones and tablets. Inteface of Windows 8 is completely optimized to work with all traditional input methods such as keyboard and mouse but on the same time it will support the touch feature as well. You must expect to adopt some cross functional changes while using Windows 8 which will allow different devices to function properly. You can also expect that your smartphone which runs Windows 8 might be integrated with laptops with Windows 8. So get ready for lots of novel changes before you switch to the latest version of Windows Operating System.
Actually by launching Windows 8, Microsoft has tried to set its directions for its operating system which is already running 92 percent of the desktops and laptops all over the world. Windows 8 is not just a try to keep the dominance over the computing world but also a beginning towards the mobile arena. So this is the time when Microsoft Inc. is going to implement its real strategy to establish its footings in the markets of mobile. Google's Android and Apple' iOS is already there to welcome the Microsoft's Windows. Different mobile manufacturing companies are looking forward to consider the motives of Microsoft, as it has taken this vital move to jump into the mobile market. Some of them have already started using the Operating System of Microsoft in their smartphones. You can take example of Nokia Lumia (different models) which have made to work with Windows 7.5. Most of the mobile manufacturers are still thinking whether to switch to Windows immediately or they should wait for a little more time. You wou
ld definitely have idea that why mobile manufacturers would intend to switch to the Windows platform and that is of course of because of its compatibility and flexibility to work with tablets, smartphones, desktops, laptops and ultrabooks with touch-screen optimized interface.
Along with several other stunning features, Windows 8 is capable to synchronize different devices, which means any update which will show up on your laptop must be showing up on your other touch devices as well. However, the technology experts express that Windows 8 has not played its role to lift up the computing industry which was badly hurt by the touch devices. Even Microsoft spent billions of dollars to promote Windows 8 but still computing industry experienced the decline in sales during the last quarter of 2012.
comments