25 Indie Games Announced for Xbox One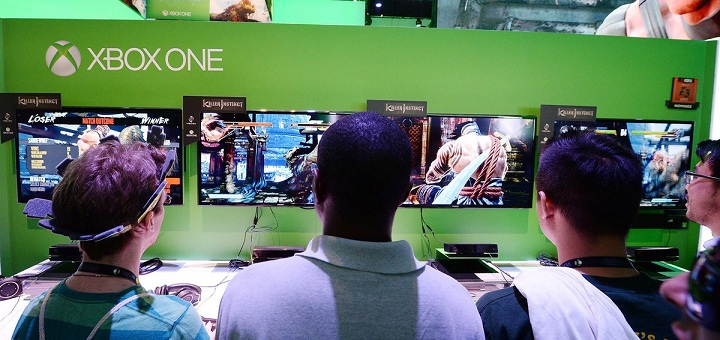 Microsoft Corporation has revealed an impressive and long list of independent game titles that will be introduced for its new generation console, the Xbox One. The company will be using its ID@Xbox program for this purpose. A Game Developers Conference was held in Sans Francisco on Tuesday where Microsoft's rival, Sony Corp was showing off its major headliner i.e. a virtual reality headset. Not willing to stay behind, Microsoft was making a small announcement of their own a hundred feet away. That's when the company made the announcement of the 25 independent game titles that it will be bringing for its console.
The list of these independent games includes some well-known projects, which are being undertaken by some highly respected developers. Super Time Force is being brought forward by Capybara, based in Toronto. This game had originally been cited for Xbox 360 and is a time-twisting and innovative platformer. Likewise, PC puzzler, the award-winning first person game is being updated for the new console by Q.U.B.E Director's Cut from Toxic Games. A mashup of Physics destruction sim and Tower Defense Title is being presented by Zen Studios in the form of CastleStorm. Mostly renowned for its collaboration on cult hit VVVVVV, Nicalis is also introducing its hardcore side-scroller 1001 Spikes.
Furthermore, previously earmarked for PS Vita and PS4, Hyper Lighter Drifter, which is the beautiful Zelda tribute, is also being launched for the console. Chris Charla, the games director of ID@Xbox stated that they had been working very closely with different developers to bring a wide range of independent games to the new console since the program had been launched in August. He added that the company was trying to make the process as easy as possible because they want the developers to focus on the games that can be seen today. Amongst the 25 game titles, 2 have been especially designed for exploring the hardware of the Xbox One.
FRU is a Kinect-based puzzler developed by Through Games while Other Ocean has come up with It Draws A Red Box, which is a social eight-player Bomberman tribute. Originally, Microsoft had received criticism for disallowing self-publishing on its new console, which had meant that small studios that didn't have publishers couldn't make games for it. However, later, the company had announced its support for self-publishing and had also stated that every unit of the Xbox One would be able to function as a development machine.
The Corporate Vice President of Microsoft Studios, Phil Spencer, said that their aim had been to ensure that Xbox One was the best console for playing games, which means that consumers need to be offered a diverse portfolio. He added that they had worked with independent developers for providing the platform with their own creativity and innovation and this is only the beginning. Nonetheless, Sony Corp has also been courting the independent sector and has managed to secure some exclusives like The Witness and has also been supporting several smaller studios in its numerous press conferences.
comments