Google to Offer More Stylish Glass With Ray-Ban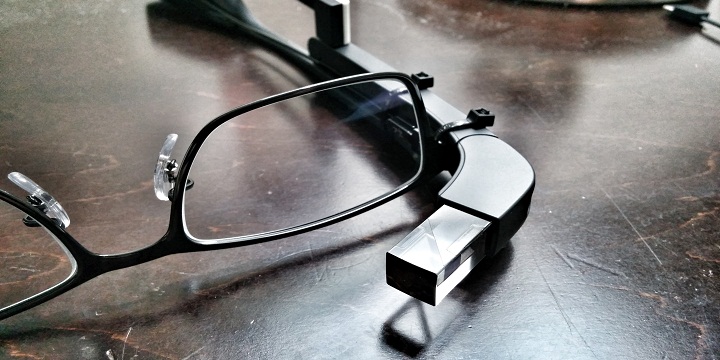 Google Inc. has decided to team up with the designer company behind Oakley and Ray-Ban in order to make its wearable technology suitable for people other than those part of the 'geek' community. The fashion firm has said that this tie with Luxottica, the Italian eyewear designer will aid in creating 'avant-garde' design. With this deal, Google is hoping that its Google Glass will be able to stand at the forefront of the smart eyewear market. However, a number of people are still skeptical about Google's wearable technology as a mainstream device. Google's wearable technology is a simple frame with a thumbnail sized screen on the right side.
This screen enables the wearer to view internet content and there is also a camera in the gadget that can record video and take hands-free pictures. Andrea Guerra, the chief executive of the eyewear company said that a new generation of revolutionary devices could be introduced with the combination of Google's expertise in cutting edge technology and the renowned brands of Luxottica. He also added that a combo of avant-garde design and high-end technology would be seen in the first collection that would be launched via this partnership. In addition, once Google would release the device in the market, it will also sell Glass through Luxottica's 5000 stores that exist in the US.
However, no details have been provided as yet regarding the availability or price of Google Glass. It is pointed out by critics that the device is not within the reach of normal customers right now because it carries a price tag of $1500. Analysts have said that the price needs to be reduced and a much cheaper consumer device should be launched. They have also said that partnerships and agreements like these are also very important. They believe that the Glass should be made more stylish and multiple frames should be introduced to shift it beyond the tech savvy target market.
There are also some analysts that don't think people will be willing to shell out so much money for this device. They are estimating that the price of the Glass will be reduced to $500 to make it affordable and additional features will also be introduced. Nonetheless, this is not the first attempt of Google to move beyond its geek audience and incite the interest of others. The company had also announced in January that different versions of Glass would also be available called the Titanium Collection and would include sunglasses and prescription glasses.
So far, Google has only sold its device to a selective group of people called 'Explorers', which are its test subjects and about 10,000 people have purchased it. However, these early adopters haven't gotten it easy and they are being called 'Glassholes'. One user was given a traffic ticket for wearing the device while driving and another was kicked out of the cinema for illegally recording the film. Google has introduced etiquette and guidelines to help people in using Google Glass without offending others.
comments