Your Guide to Choosing the Best Gaming Mouse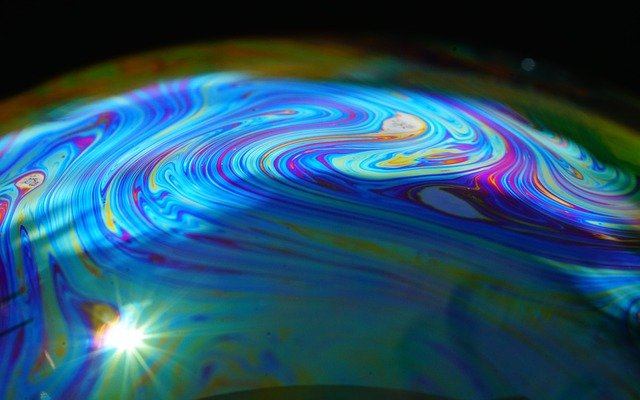 If you want to enjoy PC gaming, you can absolutely do that without spending money on a dedicated gaming mouse. As long as it can click, you can play!
However, a gaming mouse will give you an improved experience and if you're really into your gaming it's definitely worth thinking about getting one. Generally you can expect a good gaming mouse to be quicker to react, and more intuitive to use.
If you've never had a gaming mouse before, the search for the right one can be a little … intense. A quick Google of gaming mice turns up hundreds of results and if you don't know what you're looking for it's tough to know where to start.
Precision sensor
The sensor is what enables your mouse to react quickly to your movements, so ensuring you have a precision sensor is key if you want to get the best performance out of your mouse.
A high-end sensor is of particular benefit when you are playing shooters. This is because they have much greater accuracy when it comes to tracking your movements, and allow you to aim more accurately. They are also better at tracking quick movements such as when you swipe your mouse across the screen.
You should also find that a good sensor won't be as fussy as a lower quality one about the surface that you are using it on. This means that you should be able to switch mouse pads or play at a friend's house without suffering any dip in quality.
According to mouseinsider.com some of the best mouse sensors available right now are:
Razer Focus+
Razer 5G
Logitech Hero
SteelSeries TrueMove 3, 3+, Pro
ROCCAT Owl Eye
If you choose a mouse with any of these sensors, you are sure to have an enhanced experience.
Customization options
The next thing to look out for when you are choosing your gaming mouse is how much you are able to customize it.
Any good gaming mouse will come complete with its own software, which will allow you to customize the controls. This is essential for ensuring that your mouse is as intuitive as possible.
In particular you'll want to ensure that you are able to adjust the DPI options, which is how sensitive your mouse is. This means that you can choose to have extra sensitive tracking, or pare it down a notch if you don't need that.
You should also find that you are able to save your customization settings depending on which game you are playing, allowing you to have the perfect set up no matter what game you're playing.
The cord
Manufacturers of gaming mouses spend a lot of time ensuring that their products are lightweight and intuitive in order to ensure the best gaming experience. However, an area they often neglect is the mouse cord.
If your mouse cable is heavy or inflexible, this can hamper your movement and impact your game play. In order to fix this, the good people at mouseonegaming.com have created a lightweight and ultra flexible mouse cord that you can use instead.
The idea behind the cord is that it is as light and flexible as possible so that you can get the maximum performance and enjoyment out of your mouse.
Left-handed mouse
If you are left-handed, you might be interested to know that it is actually possible to get a left handed mouse, or at least an ambidextrous one.
A lot of mice are designed for right-handed gamers, with a body that is curved for the right hand. If you are playing using your left hand, this is less than ideal.
Left-handed or ambidextrous mice are symmetrical in their design rather than curved, meaning that they can be held comfortably in the right or the left hand.
How much should you expect to pay?
There are multiple different designs of gaming mouse out there, each one designed to be the perfect companion for a particular type of game. There are MMO mice, FPS mice and so on. Each type of mouse will have its own features making it the ideal companion for a particular type of game (according to the manufacturers at least).
However, the best type of mouse is really the one that feels the best to use for you, and that's quite a personal choice!
For your first gaming mouse, unless you have a very strong preference otherwise, it's probably a good option to go for an all-purpose gaming mouse. These mice are designed to function with all types of games, meaning you can play a little bit of everything.
For a good quality all-purpose gaming mouse, you can expect to spend between $60 to $150.
So what mouse should you buy?
Ah, what a question! There are a lot of fantastic options out there at the moment, but there are two standouts that are being recommended by gaming aficionados.
If you are looking for a wireless mouse, then the Logitech G502 lightspeed is a good place to start. People like the fact that it is both highly responsive, and comfortable to use. The mouse has also been complimented on the 'bounce' factor when you tap the main buttons, as well as a quick release button that allows it to skim to the bottom of a long page incredibly quickly. It also features Logitech's Hero sensor, which as mentioned above is one of the best on the market.
If you prefer a wired mouse, then the Razer DeathAdder V2 is a solid choice. It's being praised for its simple and highly ergonomic design. The sensor is the Razer Focus+, again one of the best sensors available today. It is also highly customizable, allowing you to change the functionality of the side buttons at your will.
While the Logitech is an ambidextrous mouse, the Razer is slightly curved for use with the right hand. If you would like to get an ambidextrous mouse either go with the Logitech or, check out this guide to the best offerings of the year.
If you are incredibly discerning and you know exactly what you want out of your gaming mouse, another option for you is to build your own mouse. While no doubt a complicated undertaking, it does mean that you can have everything exactly as you like it!
comments