How to Run a Security Scan on Your WordPress Site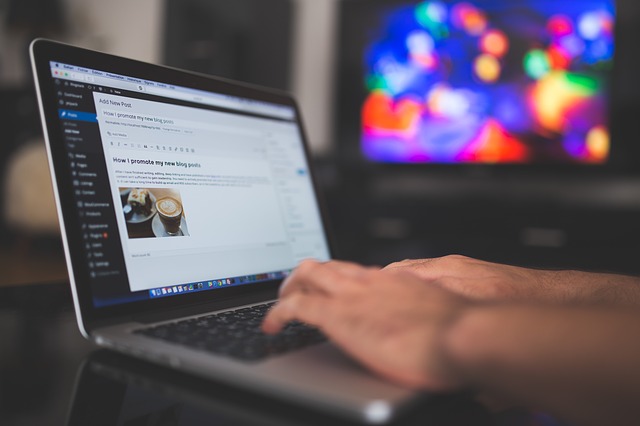 Everyone thinks that their site is free from attacks and safe from hackers. But the truth is none of the sites is protected from hackers. There are well over 7.5 million attacks on word press. It will be quite a claptrap to think that your website is free from malware.
Your site may have personal information which hacker can use to identify theft and can use it for many purposes.
Methods to Route Security Scan on WordPress
With the rapid increase in hackers, AI is also playing its role in preventing such attacks. The future prediction of AI shows, it is changing lives.
I have mentioned the methods to perform security scans on WordPress to protect your site from hacker attacks and malware.
Remove unused plugins and themes
If your website has more plugins, there are more chances of hacker attacks because new vectors are opened with each installation. You don't only need to deactivate the plugins, but it is of utmost preference for a site to delete unnecessary plugins. To uninstall a WordPress Plugin:
Go to 

the Plugins

 screen.

Find the Plugin you wish to deactivate and uninstall.

Click Deactivate.

Click Delete.
Likewise, plugins, many users love to use many themes, but you need to delete unnecessary themes to secure your WordPress site. To remove a theme from your WordPress site:
Log in to the WordPress Administration Screen.

Select the Appearance screen then Themes.

Select Theme Details for the theme you want to remove.

Select Delete near the bottom-right corner.
Install a security plugin
Security plugins can play a dual role, they can either lead your WordPress site to destruction, or they can provide the best security. A user must know which plugins to use.
Many people use websites for e-commerce; there are features to consider while choosing e-commerce platforms. There are plenty of WordPress e-commerce plugins in the market
As a developer, you can select the best security plugin by comparing its features against plugins already running on your server. There are several assignment service sites that provide the best tips to choose plugins for your WordPress site.
Use captcha on forms
Using captcha on your forms can prevent hackers from accessing your website again and again. Using captcha on your sites, you can get unlimited emails spam and malicious emails.
Captcha tools help prevent hacker attacks on your admin accounts.
Turn off file editing
Allowing your users to edit plugins and themes can have unintended hacker attacks. When you open the WordPress security scan, you will notice that it will enable you to edit plugins and themes. You can change this by adding the file.
Define ('DISALLOW_FILE_EDIT', true);
Complete WordPress backup
If the direst outcome imaginably turns into a reality and your site turns into a host to malware, you should, as of now, have an arrangement on how you will recover the site.
Much of the time, the customers that I have who decline to consistently back up their destinations wind up thinking twice about it. Without a perfect reinforcement, your hacked site may never be spotless again without starting from the very beginning.
Asses your username and password
Using the most common user name for your site can increase the chances of hacker attacks. You need to choose a complicated name and password, including symbols and numeric, which should be quite impossible to crack. Never use admin as your user name; it is the most common username used by developers.
Tools to scan your site
There are many tools for security scanning. The best security scans are given below.
Sucuri site check
Sucuri Site Check is an online instrument by Sucuri, the best WordPress firewall, and security administration. It offers a careful inspection of your site, searching for destructive code.
Word fence scan
A Word fence sweep analyzes all records on your WordPress site, searching for destructive code, indirect accesses, shells that programmers have introduced.
WordPress security scan
WordPress Security Scan runs an intensive test by endeavoring to identify your WordPress modules, usernames, WordPress adaptation, dynamic subject, and the sky is the limit from there. It likewise checks your site on Google Safe Browsing record to ensure it isn't boycotted.
Quttera
Quttera offers a valuable online powerlessness scanner device. It runs a profound test creeping through your site to look for suspicious documents, malevolent code, iframe installs, sidetracks, and outer connections.
URL query URL scanner
URL query URL scanner essentially checks offered URL to identify on the off chance that it diverts clients, starts a malware download, sets treat, and that's only the tip of the iceberg.
Web inspector
Web Inspector's online site security scanner is another valuable instrument that can be utilized to test your WordPress webpage.
Conclusion
We hope this content will be of much help to many of you people. Hacking has become so more accessible these days. That's why a WordPress site must run security on a daily basis.
In this content, I have mentioned some of the best security scanners that may help you to ensure the security of your site.
comments