Business Tech Tips for 2021: Your Complete Guide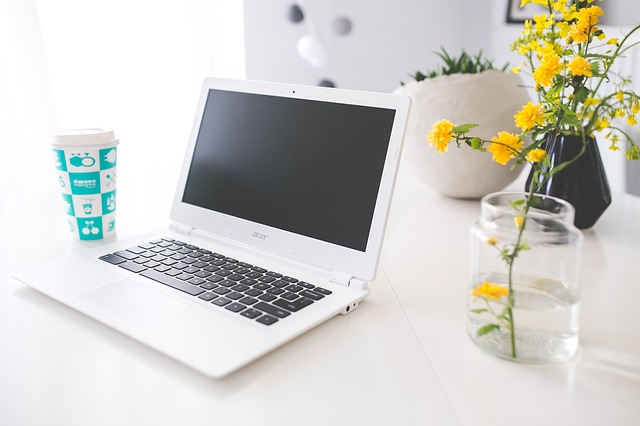 Technology is now so intertwined with business that it can be difficult to distinguish the two. Indeed, when a consumer thinks of buying something, they hit keys on their laptop to find online stores. When your workers talk to one another, they do so over digital communication platforms. When you make deals, work on documents, and hold a conference with stakeholders, you're doing it with a selection of technologies that have been created with businesses in mind. And these technologies are always changing. Here are some key tips to keep you ahead of the curve when it comes to business technologies.
Automation
The big trend that we're witnessing take off in the 2020s is in the field of automation. You see, as artificial intelligence and machine learning gather momentum, and developers create apps that perform jobs once undertaken by human workers, there's been a rush of market-ready technology to help you automate a number of tasks.
There's no doubt that this is one of the next big frontiers of business technology – and that you need to make the most of it as it develops and is taken up by your competitors. There are two clear benefits to using automation technology: You'll rule out any human errors, and you'll save cash on paying staff wages. These benefits alone make it well worth embracing automation software in 2021.
Big Data
The age of Big Data continues to rumble on, with increasingly sophisticated programs designed to help you make sense of the troves of data – on sales figures, website visits, and customer profiles – that your firm possesses. This is another of the frontiers of technology. Those firms that are able to crunch their data to extract valuable insights from the information they possess will make the biggest leaps in 2021.
So, where should you look for smart data analysis and presentation software? Well, there are plenty of software products on the market today that plug in to your existing data without your having to convert your information into a recognizable standard or format. This is terrifically helpful for firms looking to make the most of their data – what's left is simply to decide which software company to go with.
Cybersecurity
Another of the big words in the world of business tech is, of course, cybersecurity. This is a concern of increasing magnitude, as business leaders watch some of the biggest companies in the world – the likes of Sony and the UK's NHS – falter due to hacks and malware. In order to boost your security, you're going to need to get serious about the threats that hackers pose to your firm in 2020 and into the future.
First and foremost, you need to keep abreast of the digital data security legislation that is being developed across the United States, the EU, and other powerful G7 countries. These will set the benchmark for what's expected of businesses in the digital age. Meanwhile, spare no expense in hiring an experienced data protection officer to protect your company and your customer data. These individuals will work each and every day to keep your data safe. And finally, make sure you're with a trusted cybersecurity firm – one that covers your operations on the cloud as well as on your own business servers.
Centralization
When your workers are using software to connect online, they'll all be juggling between different programs. Some of them will be working on Google products – others on Microsoft ones. Your emails might be sent through a third-party email provider, but your instant messaging might be on Slack. All of these systems can develop into a bit of a blur over time, leaving you unsure of where some of your important data is, and who created it in the first place.
This is a nightmare for managers who would rather see the entirety of their business technology in a document that tracks which programs are used for what tasks. This is perfectly possible to draw up – but it will take time, and consultant advice. Here, look to agencies that specialize in upgrading tech stacks and centralizing business software. Experts at INFINIT Consulting, Inc. are at hand to help you understand which changes will be most fruitful for your business in the future.
Remote Working
It should go without saying that you've already made some significant adjustments to your tech stack in order to facilitate remote working across your firm. But, as the virus abates, a vaccine is made available, and employees are encouraged back to work, how will your firm manage these changing circumstances?
The simple solution is also the most difficult to implement: you'll create a system by which the workers who prefer working in the office will head into the office to work, while those who prefer to work from home will do just that. Of course, this takes a good deal of administration, not to mention human resources to ensure that your workforce is happy. Be careful here in setting up your firm's 'new normal'. Nonetheless, online timetabling is available, which will help your firm adjust as we emerge from 2020 and the legacy of remote work.
Marketing
A quick word on marketing: Your firm might well have an expert digital marketing arm that's used to performing a number of campaigns at once. Nonetheless, digital marketing is a constantly changing space, and fresh ideas and perspectives are important in shaking up your strategies, which may not be as effective in 2021.
Use online tips, and outsource for help to bring your digital marketing team in line with the latest trends in this space, including using targeted advertising, PPC advertising, and social media and influencer marketing to promote your products and services. Only a smart, modern and holistic digital marketing model is likely to fully succeed in 2021 – so make upgrades to your team today in order to prepare them for the challenges ahead.
The digital side of your business is paramount to your ongoing success. In this article, you'll have learned a variety of ways that you can boost the digital side of your business, optimizing your tech stack for 2021.
comments