My EasyFi, the New Perfect Personal Financial App in Town!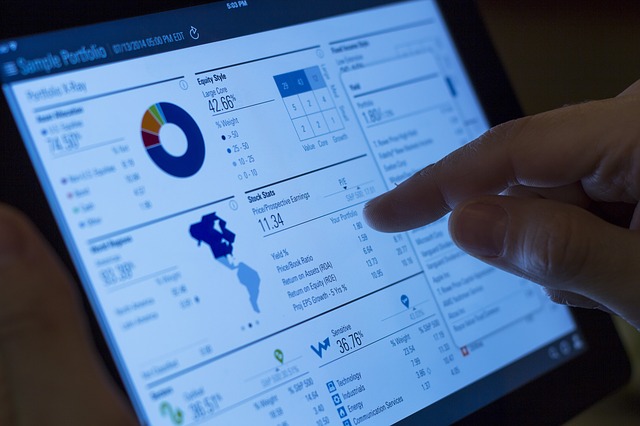 Are you looking for an excellent financial app and are unable to find something useful? We agree, the business apps that are coming out are incomplete or not worth space on your phone. But we have come up with a new financial app that will allow you to make the best use of your time and get the best business results.
My EasyFi Expense

Tracking Software in Town!

My EasyFi expense tracking software that just came out. But at a moment's notice, it has taken up a place in the market and is garnering considerable attention. The reason is that it has a user interface and an active system for financial growth.

Here are a few features that will allow you to understand the effectiveness of the app:
My Toolbox:
The best feature of the app is the toolbox that allows you to perform personalized financial functions from the comfort of your home. Here are a few essential features:
You can select your bank and add your bank account to the app. That way, you will have access to the bank credentials through the app.
Transaction categories are available so that the user can differentiate between their various financial commitments. Rather than going through a massive pile of transaction entries, you can qualify them into folders just like a computer!
You can develop automatic paychecks and payments that you can distribute at a preassigned date. If your financial situation is automated, then it will allow you to develop a strong sense of how you are paying your dues every month.
Budget Builder:
Budget builders are a great way to make sure that you are working with the budget you will effectively implement. You can list all the essential dues that you have to pay and all the significant expenditures every month.
Once you put in the money that is coming your way every month, you will see that the financial budgeting is done better by a high-quality algorithm. The algorithm will allow you to understand how you can fine-tune your priorities to gain the best economic benefits in the long run.
Money Tracker:
As stated above, you can register your bank account with the app. Once your bank account is synced with the app, the app will let you know whenever a transaction is made in your credit. If you are using the credit card as a family, that notification will help you keep track of your finances.
Secondly, you will see that the app will also allow you to see unhealthy expense patterns like binge shopping and retail therapy culture so that you will gain a better benefit in the longer run.
Debt Eliminator:
We all have debts that we need to pay back from college loans to other financial commitments. An excellent way to get that done is by allowing the app to forecast how much you need to give back to successfully pay back your college loans.
The simple truth is that more you know about practical solutions to debt reduction, better prepared you will be to pay back the debt. If you know that you only need to put a thousand dollars aside, maybe you will get a job in the night shift to pay back the loan.
You will be more inclined to commit to a lifestyle where you can pay back your loans if you have a clear concept of how your debt elimination plan will work.
Future Planner:
Future planner mainly focuses on providing you the best financial forecast and help you invest your money efficiently. If you are earning a few extra bucks, then the app will guide you on how to make sure that you are paying for your future rather then wasting them away.
You can make forecasts for the investments you intend to make so that you know how you can efficiently invest and gain the financial success that you deserve.
Affiliate Program:
The affiliate program by MyEasy Fi is the best and most straightforward affiliate program you will work with. Now that you have started using the app and understand how it is of benefit, you will share your experience with your readers.
If you have a big social circle and maintain firm social media profiles, then you have to find a way to make sure that you are using your contacts to forward your financial goals. The affiliate program offered by the My EasyFi portal is perfect for you to achieve success.
You will gain actual economic benefits every time one of your friends or coworkers sign up for the ap. And as you have complete access to the features of the app, you can easily promote the app on your website without any issues or problems.
Other Resources:
Other resources include a financial advisor system that will review your field of expertise and advise you on how you should invest money. Regular tips on new investment opportunities that are falling on the system's radar are also a part of the process.
These tips will allow you to understand how you can safely invest your money and gain considerable revenue that will give you the financial freedom you always wanted.
All in all, financial literacy in modern times is a complex concept. With changing taxes, interest rates, and endless debt issues, there is a need to understand the process more fully.
Here the My EasyFi Expense Tracking Software comes to your help as it is specially designed to help you gain the financial literacy that you always craved. You will gain a broader picture of your economic prospects and understand better how financial futures are wrapped around the everyday decisions that people make.
That will help you see a better way to manage your finances and yield better results for yourself and your family in the longer run.
So sign up today and see for yourself!
comments