Where to Create Your Stunning Logo for Your Online Store?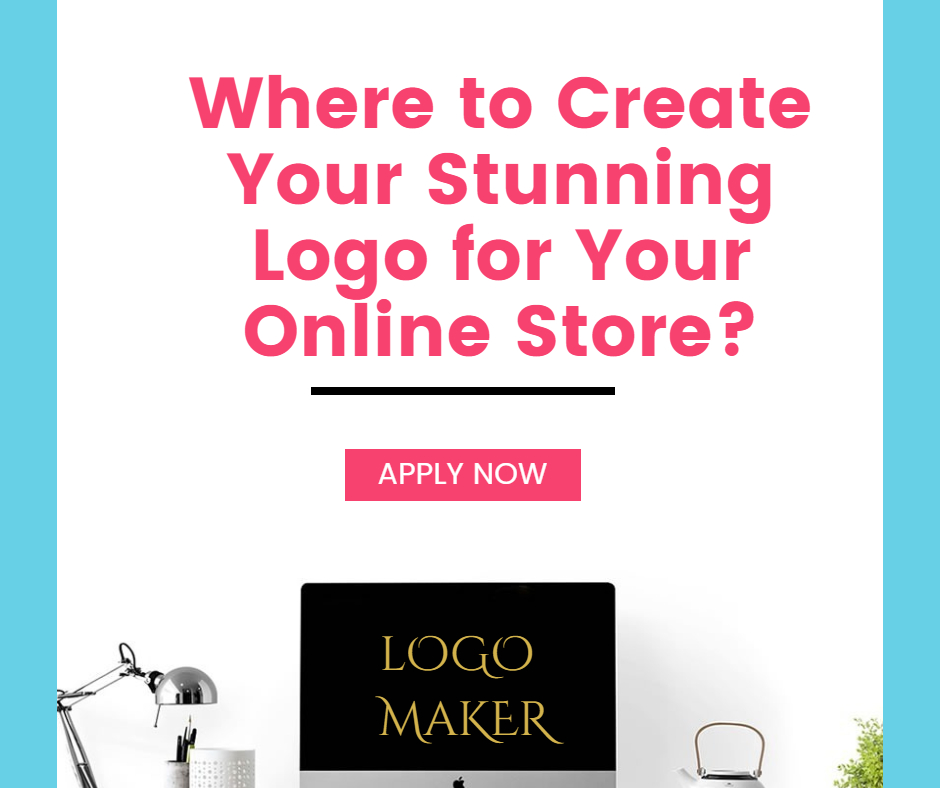 So far, everything is going well. You have mastered each skill and knowledge related to the creation of an e-commerce site.
Now is the time to design your online store logo.
Well here is a little question: How much are you going to budget your budget to make an excellent logo?
And yet, your logo is one of the most essential elements showing to your customers on your merchant site.
But you have no skills in graphics. Besides paying a freelance graphic designer is off your budget.
Then, is there any cost-effective approach to get your brand logo?
Turn to logo creation services? Look no further and you will know that using free tools is the right solution or not.
Below is some best logo are going to introduce to you. These programs would give you some inspiration to design your professional, creative and quality logo effortlessly!
DesignEvo is an effective online service, which allows you to easily and quickly create your company logo; the robust tools make the task easier.
How does works DesignEvo work for you making a logo?
Access this platform and click on Make a Free Logo start the editor. From here you can choose the icon on the left or search for new ones, and then clicking on them you can drag them to the canvas to edit.
You can enlarge or reduce images without losing quality as they are vector images, then add text, customize sizes and colors and even pose very professional effects.
Finally, once the work is completed, you can download the logo into the computer ready for use.
Different from other logo makers, that this platform in a sense itself suggest logo design for your business. With a 4 step process, you can quickly get a logo, relatable to your field.
The following are the steps:
Enter the company name and the industry in which your company belongs.
Choose the logo template that you think is most suits for your business.
Click Edit, logo concept if you want to make changes in logo design.
Once you have done this, you will need to create an account to download the file. You can download low-resolution file for free; otherwise it costs $ 9.99 to get high-resolution works.
All in all, it is one of the useful tools on your lists as it removes the hard work of choosing a logo. Recommend you to have a try to you if you still have little design knowledge.
OnlineLogoMaker has a concise page and various option on uploading images. Take a look at the process involved in the design logo through this platform, and you would find three simple ways.
Visit the website and you would find three easy steps:
You can add text, icons and even upload a picture of your own.
After the final logo, you need to register and download the logo. For the free download the logo 500 pixels, while for the high-resolution image you pay a small fee.
In short, it has a good collection of image and the option to upload your own image that is really amazing.
One of the unique features of Graphicspring is the guided tutorial on what to do next. Also, you have a whole lot of customization option available.
Let's see how to make a logo with this online logo designing service.
First, add the name of your company. You also have the option to add slogans for your business.
Next, add pictures that you can choose from the different categories based on your business area.
Edit the logo to make the necessary changes by colors, fonts, etc.
You can then choose from your existing plans to get a high-quality logo in various formats.
In a word, Easy to use with a good collection of pictures and a useful guided experience.
With a claim that "The easiest way to design and launch your new business." Looka (LogoJoy) is another dead-easy logo maker to help you to do this task.
Three-step to design your logo with Looka:
Enter the name of your company and then pick 5 or more logo design from this platform generated according to the information you entered. This will help you to know about your preference and you would make the logos according to your selection.
Besides, you can choose the color you like.
If you want, you can add your slogan. This is an optional feature.
You can search for any icon you want for your logo design from the search box.
To sum up, the variety of options based on your taste is what gives you an added edge. The price is on the higher side. Still, you only pay if you like the design.
comments