Managing Your School Finances: Important Tools That Will Help You Stay on Track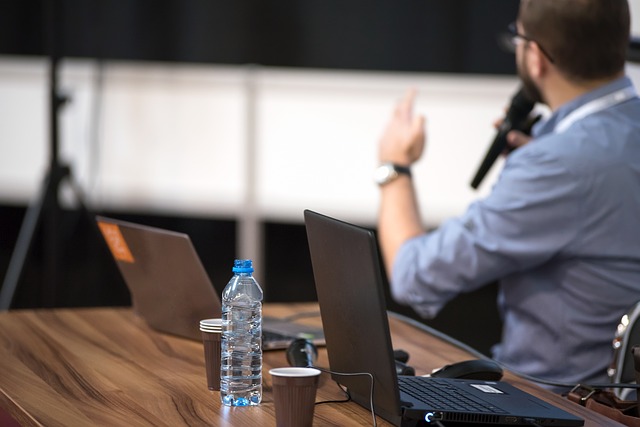 For young and ambitious people who are interested in getting degrees in order to take their career graph to another level, it is obvious that college is going to sound like one of the best times of their lives. It is considered to be synonymous with freedom, which helps students to take their own decisions for the very first time. This can sound extremely encouraging but most of the college students are going to face a tough time when it comes to handling money. You need to know that college is not at all cheap and the college costs are constantly on the rise. This is one of the important reasons as to why most of the high school students cannot afford a college education. Students who attend college need to realize that they have to adjust the spending habits, otherwise, they are going to land in student debt for years to come. According to www.forbes.com, almost 44 million students in the US have student loans worth $1.5 trillion.  
If you are unable to manage your expenses and balance your finances, you need to know that there are certain tools, which will help you to manage everything in a simple and easy manner. Given below is a list of the tools that you can consider for planning and managing your finances. 
Budget Worksheet from NerdWallet
If you are interested in building a proper budget but you do not have any idea as to where you should start from, you can try the Budget Worksheet from NerdWallet. This is definitely going to be your answer for creating and planning an appropriate budget. You can input the basics of budgeting like your source of income as well as your expenditures. You have to fill out the worksheet that this tool provides in order to allow the tool to calculate the expenses automatically. This tool will also offer an ideal and practical plan, in accordance with which you can spend money and ensure that you are remaining on top of your finances.  
Buxfer
There is no denying the fact that most of the college students struggle to take care of their finances. If you are also someone like that, you can take all the help that you need from Buxfer. This is one of the free online tools, which will help in securely putting the bank data as well as the money accounts in a single place, thereby helping you to visualize, categorize, as well as understand the spending habits that you have. By making use of Buxfer, you will be able to track your budget, get alerts in case if you exceed your budget, and receive alerts for the bills that you have not paid, as well. You will also be able to set the financial goal that you have, preview the financial future, and save money for it.  
GoodBudget
If you want to get rid of the conventional sheets, which help in planning a budget, GoodBudget is undoubtedly going to be the ideal tool that you should use. You can track the total amount of money that you are spending and save money for certain important expenses. With this tool, you also have the option of sharing the budget plans with certain people like your parents.  
Left to Spend
Each and every college student wants the answer to a simple question, which is, the total amount of money that he has left. This is basically the main idea of this particular tool, which will prompt you regarding the remaining cash on the basis of the total amount that you spend regularly. When you are spending money, this tool will enter that particular amount and subtract it from the total allowance that has already been entered. Unlike the other financial tools that have been designed for college students, this particular tool does not have any complex features. It is simple and provides a straightforward manner of setting the spending limit, to ensure that you are not breaking your budget. You can visit NationaldebtRelief.com in order to settle your debts.  
MoneyStrands
If you are seeking information in order to understand where all your money is going, you need to know that MoneyStrands is definitely going to do the job perfectly for you. As soon as you link your credit cards as well as bank accounts with this tool, you will have the option of using tags like tuition, fees, and much more. The tool will then automatically start tracking spending your transactions by categorizing them. This tool is ideal for those students, who do not get a perfect picture of the amount that they are spending. This tool will help you to alter your spending habits, set certain limits, save money, and achieve the financial goals that you have.  
Simple
Simple is responsible for offering smart spending with the help of the budgeting tools, which are inbuilt. This is perfect for college students who are interested in managing their finances. It is a simple tool, which is not going to create any confusion when tracking the budget.  
Wally
If you are looking for financial management tools that have an intuitive, simple, and seamless design, Wally is definitely the one. This tool enables users to understand where their money is going and helps in empowering them to achieve certain financial goals. The main aim of this tool is to make the financial life of the students simpler by taking care of their savings, cards, as well as cash.  
Toshl Finance
If you are looking forward to managing your finances irrespective of your location, this is definitely the tool that you should use. You can connect all the financial accounts easily with this tool. It will help in tracking the income as well as expenses by automatically connecting the credit card, bank account, or the PayPal account. You also have the option of manually entering the total amount. It will also help in reminding you about the bills that you have to pay.  
Conclusion
For the college goers, saving money or spending according to a budget can be extremely difficult. However, with the help of these tools, you will be able to manage your finances in the easiest possible manner.  
comments