Top Ten Reasons Why Mobile Gaming is Taking Over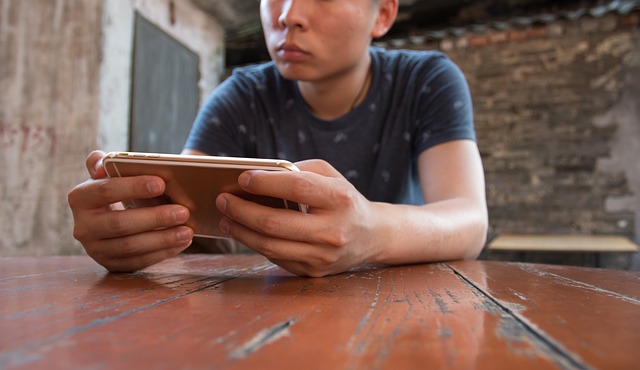 The growth of mobile gaming has completely changed the way we play games. Here's why more and more people are choosing mobile gaming as a pastime. 
Modern culture and smartphones
Mobile gaming is responsible for 50% of all revenue in the gaming industry overall. This is mainly because the way we entertain ourselves based on our busy lifestyles has changed significantly. Traditional gaming at a desktop or on a console has often restricted gamers to being at home, but nowadays gaming on a phone is a general part of everyday life that can be accessed anytime. We accept in our society that people are constantly checking their smartphones or using them for a short time to check social media. Gaming has followed suit, and it is socially acceptable to game on your phone for short periods.    
Advances in technology
Smartphone hardware is becoming more sophisticated, to the point where we are now able to run two or more applications at the same time, meaning that we can game alongside running other programs. Smartphones such as the Samsung Galaxy Note10 Plus that features in O2's New phone, who dis? campaign are designed to run complex and sophisticated games that meet our gaming requirements, alongside features such as wireless charging, a lighter weight and a longer battery life. 
Growth in hyper casual gaming
Based on popular mobile games that are have sold quickly, trends have indicated that hyper casual gaming (the type of gaming involving repetitive action and intense gameplay), is the most popular type of gaming style. Examples of such games are Angry Birds and Candy Crush Saga – the more we play them, the more the gaming experience enhances, and the better we get at playing. This style of gaming is highly immersive, yet easy to start and stop as we desire.  
Mobile entertainment
Using our smartphones as a form of entertainment is forever on the increase. We listen to music, browse the web, watch catch-up TV shows, view films, gamble and check social media – all on our mobile devices. Smartphones are becoming the go-to form of entertainment – a trend that more and more game developers are recognising. A smartphone has become a useful tool in our everyday lives, and is preferred by many to consoles as a gaming platform.     
Accessibility
Many games designed for mobile are more affordable and quicker to develop than console games, and are therefore designed for a wider-ranging audience. Mobile gaming is also aimed at people who wouldn't consider themselves to be frequent gamers. Some people simply want to play a game for fun or to pass some time. Mobile gaming gives an accessible gaming experience to anyone that wants to play. Players can play from any location, any time they choose. As it is open to more players, it generates more money as an industry.      
Costings
Many mobile games are free to play, and players simply have to watch an ad to continue with their game. This keeps players' costs low and entices them to download other free games. Smartphones themselves are in some cases also more affordable and better value than consoles, especially if you consider the amount a smartphones gets used for other things like making calls, texts and browsing the internet. A smartphone is more of an investment as a handy everyday tool than a console, which is the approach many gamers are taking towards mobile gaming, as it saves them money overall.   
Ease of use
Console games can be rather complicated to play in comparison to mobile games, especially when you consider the number of settings they offer players. Because they have to be made for a smartphone device, mobile games often have simple controls, making them perfect for beginner gamers. The simple controls of mobile games make them far more accessible to wider audiences.   
Social factors
While console gaming tends to be a solitary activity, mobile gaming gives players the opportunity to play multiplayer games via WiFi with other players around the world. Players can play against friends and family, but also complete strangers in the mobile gaming network. They can compare their scores with others if they play competitively, and have discussions on forums linked to the games they play with other people. This makes mobile gaming much more of a social experience.   
Mobile versions of console games
For those that wish they could take their console with them when they travel (so they can play their favourite games), the wait is over. More developers are producing mobile versions of popular games such as DOOM, The Elder Scrolls and Grand Theft Auto. Mobile games have made it possible to play traditional and classic games in a whole new way, wherever you are.  
Health benefits
For those who want to escape their everyday reality, mobile games offer a release, and in turn can boost happiness levels, raise mood and beat stress. This is in stark contrast to social media, which has been proven to lower our happiness levels.  
comments