All You Need to Know About Ultra-Sound Wave Hair Extensions Technology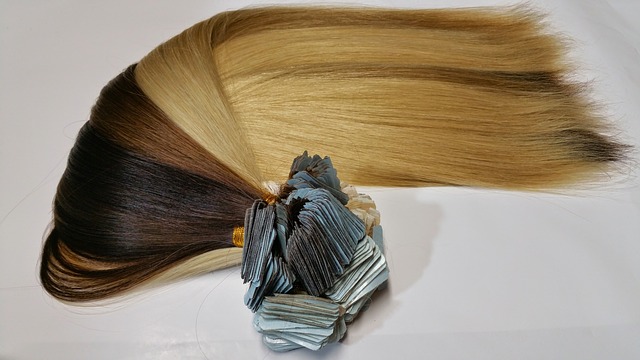 The ever-advancing hair technology has made it quite possible for those women who are keen to experiencing the swag of walking over a ramp like celebrities. You get multiple options to choose from if you want just the same perfect look by wearing hair extensions. The digital media gallery consists of fine catalogues for you to choose from.
If you run a fine glimpse online as to see what's being offered, you'll come across different hairstyling techniques with advanced technology. The recently developed ultrasonic hair extension is the best example and creation of hair technology. Ultrasound waves are used to attach the hair extensions to natural hair rather than heat or adhesive substance. This new and innovative method mitigates the hazard of damaging the natural hair which is often caused by heating and using adhesive applications.
How it works!
The ultrasonic machine is configured in such a manner that it releases vibrations that put up the hair extension in its targeted place. The machine alerts you by beeping when it deems fit the wand need to be removed. Those who have natural hair types which are more prone to damage are advised to use this technology as it reduces the intensity of damage made as compared to tape-in technique.
Ultrasonic hair extensions are 100% Keratin-made that give just the right natural-look you've been wanting all along. This method applies the hair extension by melting the keratin at 150 °C temperature with a special fastening module that consists of an ultrasound generator. The friction sparks the instant heat and that too without any heating plates. The hair extension that you select is thus fixed over your natural hair without damaging the scalp or the roots, making it pretty convenient and safe for you to apply hair extensions.
When compared to the hot fusion application method, ultrasonic technology lets you:
Attach the hair extension without any heat;
Take advantage of its low-keratin bonding formula suitable for thin hair type;
Put on your hair extension for days to go, thanks to its strong keratin bonding.
It just takes 30 minutes to apply hair extensions with the help of ultrasound wave technology. This is a lot quicker than the traditional application methods. Moreover, this technology is within the means of a normal person whereas the traditional ones cost almost twice. Ultrasonic hair extensions are quite durable as well that last around 2-3 months.
What are your thoughts? Have you used this hair extension application method? Please let us know via the comments box below!
comments