How to Save Battery on the iPhone: Maintaining Your Lithium-Ion Battery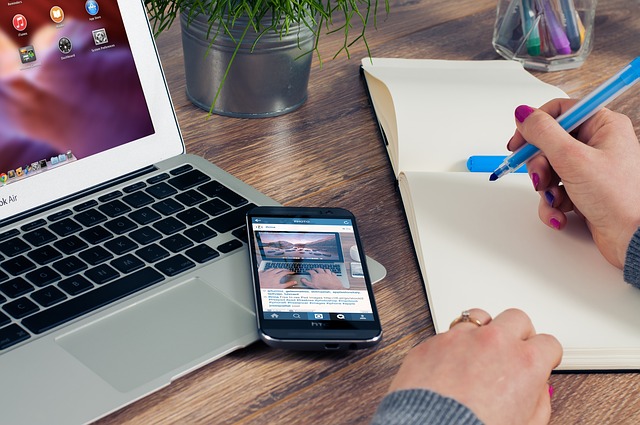 A constant fear of your iPhone battery to go dead during an emergency is a common phenomenon within maximum iPhone users.
iPhone Battery Saving Tips:
Say, e.g., you need to book a cab urgently, or book an online flight ticket, or need an urgent business call to attend. At that time, you see your battery charge is less than 10% guess what's next!
At that point, your iPhone becomes a useless toy in your hand! That's when you need few lofty fingernail tips to check the physical health of your lithium-ion iPhone battery charge.
Sign Up With A Daily Dose Of iPhone Life Tip App:
Heard that right! Sign up with a daily dose of iPhone Life's Tip of the day newsletter app to maintain the health of your iPhone.
Apart from keeping you updated about the do's and don'ts of using the iPhone to keep its battery healthy, the newsletters will help you to know how to keep the battery life of your iPhone lithium-ion battery steady in the long run.
Usually, the battery life of iPhone 11, 11 Pro, or 11 Pro Max lasts for 10-12 hours unless maximum battery consuming apps like Facebook, PokemonGo, etc. are frequently used.
The latest version of the iPhone X has a battery life up to 10 hours (approx), whereas in iPhone 8/8+, it lasts for 13 hours. 
But then again, after using it continuously for 1-2 years, its battery health life will be affected. 
Maintaining the physical health life of your iPhone might extend the battery life of your iPhone for another one and a half years. After all, when you're investing more than a thousand dollars on a smartphone, the investment must be worthy. 
That's possible when you browse through few other iPhone battery saving fingernail tips like these,
Manage High Power Consuming Apps And Moderate Screen Brightness:
Running high power consuming apps in the background is one of the reasons for which the health life of your iPhone battery gets affected. It's suggested to uninstall the less essential apps and free some space on your phone.
It will eventually increase the physical health of lithium-ion battery life and assure the longevity of the iPhone battery backup.
Avoiding the brightness of your display screen is another reason behind high battery consumption. Click the setting icon on your phone and select the display & brightness button in it. Keep the brightness level moderate as it's one of the easiest ways to save your battery health.  
Make A Habit Of Using The Auto-Lock Button When The Phone Is Not In Use:
Whenever you're not using the phone, try to make a habit of auto-locking the phone screen so that the screen remains locked when it's not in use. Once the auto-lock is turned on, automatically, the display screen will be locked, and the battery consumption level will be zero when the phone is not in use. 
Maximum iPhone users ignore paying attention to the screen auto-lock system, and that's one of the reasons for which battery life of their iPhone remains limited to a short period. However, you can also turn off Raise to Wake screen so that the screen is turned off when you're not using the phone. 
If you're using an iPhone, make sure you are acquainted with every way to save the physical health life of your gadget.
Switch On The Dark Mode And Check Battery Health By Tapping It From Time To Time:
Suppose you're busy in any business meeting and have a tight schedule throughout the day, and you barely have time to check the battery status of your phone. What if any background app is still on?
Easy, tap the battery health icon in phone settings to get suggestions on apps that are currently not in use to neutralize the high battery draining consuming apps. However, you can also select the 'Dark Mode' option in iPhone X or 11 to save its physical battery strength. 
After using an iPhone for a year or two, several users complained that the maximum charging capacity of the phone battery is up to 80%. If that's happening with your phone also, it's high time for you to:
Replace The Phone Battery Immediately If It's Unable To Charge Up To 100%
Even after charging the phone for more than an hour or two, if the phone battery is unable to charge up to 100%, then something is seriously wrong with the phone battery. 
This means your phone battery needs an immediate replacement. As it's the first indication of an annoying lithium-ion iPhone battery life.
When such trouble affects your iPhone battery, you need to understand that the phone battery is no longer able to function properly. Sudden reduction in battery health status from 80% to 15% is another example of battery loss on the phone even after charging it for hours and more. 
It's better to get rid of the old battery and replace it with a new lithium-ion battery for getting better physical health status on your iPhone.
Before finalizing a decision to have an iPhone, always get a fair idea about its utility for a longer time. Then only it's worthy of spending over a thousand dollars for buying an iPhone phone.
comments