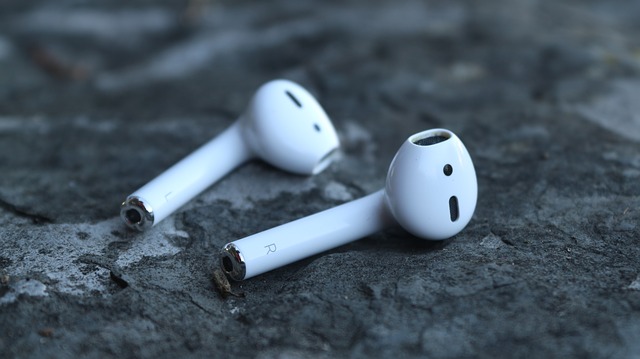 Apple has now switched from EarPods to AirPods for quite a long time now. The new one is better in sound quality, purely wireless and better. Yes, the design is same just like the EarPods but still, it is something futuristic Apple has brought in. There are many headphones which are wireless but there is no earphone which is completely wireless. And, then there are Apple AirPods. Though Samsung has come with its own Ear Buds which are purely wireless too. But, they are not as great as Apple AirPods and you easily buy using AliExpress Coupons India at discounted price. Let's check more about Apple AirPods it out in the review below:
Design and Comfort
Apple uses the dental floss kind of a design in its AirPods. The style is unique and quite solid. If you have used the EarPods before, then you will get it- the AirPods just look the same but without any wire. Both of them are very identical.
The device doesn't go with modern approaches like silicon ear tips- Apple is being Apple here. Nothing new, but same old that rigidity in ears.
When it comes to comfort, the AirPods sit very comfortably in the ears. They are gentle and comfortable and also lightweight. They will never get out of the ear and easily gets fit into the ear canal.
Yes, it comes in like EarPods design but still, this is more of a classy and comforting piece. No matter how much longer your music plays in your ears, you will not get tired of this Apple ear set.
Sound Quality
Coming out of the fit and comfort, now it's time to jump on sound quality. Apple's AirPods sound really good- bass is really nicely cut in the songs without feeling any disruptions in trebles and mid notes.
Your feet will end up dancing and body shaking when you take the volume too high on the songs like Despacito, Shape of You and more. In the old generation EarPods, you might not have felt this detailing and aesthetics in the sound and rhythm. We are not saying that this wireless ear set is something really great and amazing in sound quality. But, whatever it offers is really good- you will not complain about it in the end.
Connectivity
There have been many reports that many users can easily connect the Bluetooth earphones with their iPhones, but many got some troubles in doing so.
But, when it comes to AirPods, it is really easy and peezy. Just open the AirPods case next to iPhone, then select the option to pair with them which pops on the screen.
So, you can easily pair your devices with this Bluetooth earphone. For Android users, the connectivity isn't as buttery smooth as it is in iPhones, but still, it is good and easy to connect them both.
Overall, Apple's AirPods are simple, classy and fast when it comes to connectivity- especially with iPhones.
Siri Controls
Apple hasn't brought any remote controls in the AirPods. You will completely work with Siri to control the volume and skip tracks and more.
Taking a single piece out of your ear will pause the music- just amazing! As these are small and light, for some people it might be annoying to control everything from the phone. Siri works really well, by the way. Moreover, calling is fun in these little devices as another person can easily get to listen to what we were listening to and also there voice was completely audible.
Battery Life
Apple's AirPods battery life is really great. As per Apple, these will give you five hours of battery life. And, in a real-time scenario, you get exactly the same numbers. The charging time was quite good and it is rumored, the future generation might support wireless charging too.
You can charge the device with the lightning port in a case and the case can hold four times more power than AirPods. So, once fully charge your AirPods can get charged four times by the case. In terms of charging there are various options available and you can buy them using Flipkart Offers Today at reasonable prices.
Final Verdict
Apple AirPods is a great pure wireless earphone which one can have. From its design itself, they are light, comfortable to ears and fit easily in ears. Moreover, the connectivity is fast too. Comparing it with EarPods, AirPods give such a great sound experience and the in-built microphones work clear and loud. You might need to bring your phone out again and again just to play with the AirPods like controlling volume or skipping tracks, this is something you might like too. Also, no silicon eartip can irritate some users way badly. If you are willing to pay a huge chunk of your money for this, then please double check to be sure of it. There are many other products providing a better experience. Although, it is not a bad wireless earphone too.
comments