How To Keep Your Data Safe When Traveling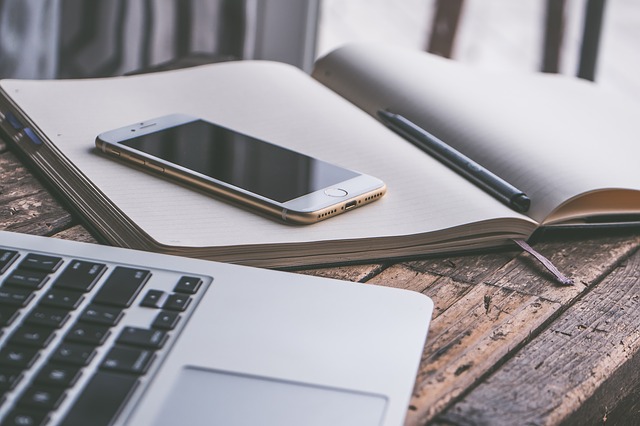 Traveling is becoming increasingly popular with both young people and families choosing to take long summer vacations or gap years, and it is certainly something that should be done at least once in our lives. Whether you are going traveling for a few weeks or a few months, you need to understand how to keep your data safe whilst you are traveling, especially if you have irreplaceable photographs stored on your devices.
For those who travel and use their devices to do freelance work or travel for their job, understanding how to keep your data safe is crucial. Being on the move can actually make your data more susceptible to being lost, as you are often in different situations where your device is more likely to be stolen or broken. The more Wi-Fi connections that you join, the more chances of hackers accessing your devices too. You are also less likely to back up any data as you are on the move, especially all of those amazing photos you have taken. If you want to keep your memories or important business documents safe whilst traveling, here is how to do so.
Backing Up Your Data
One of the most important things you need to remember when you go traveling is to still back up your data! If you have an iPhone and have iCloud, this is done automatically as long as you have enough space. For your phone to do this though, you must connect to Wi-Fi. You can also set up how often you want your data backed up to the iCloud. You may need to purchase more storage on the cloud if you have a lot of files, photographs or videos. This means even if your device gets lost or stolen, you can still get back all of your memories through simply logging in with your Apple ID. Whilst losing your device can be frustrating, losing your device and all of your data is even worse. There are other cloud services available for backing-up data for those who don't own an iPhone, such as DropBox.
If you cannot connect to regular Wi-Fi, then you need to find a different way to back up your data. This may be with an external device or onto another device such as your laptop. Wherever you travel you should find somewhere with Wi-Fi, but you need to ensure that this is a connection that you can trust. You may also choose to carry around a separate USB flash drive where you can back up all of your data, just make sure that you don't keep your device and flash drive together if you can help it or you risk losing both. You may even want to mail the flash drive home if you are going somewhere that isn't suitable to take it with you. There are many hotels that will even help you do this.
Keeping Your Device Safe When Traveling
To keep your data safe, you need to keep your devices safe. When traveling, you are more at risk of pick-pockets and there are some areas where this is very prevalent. To protect your devices, make sure you don't flash them around in well-populated areas and whatever you do, don't put them in a loose pocket in a crowded area. You should also use covers for all cell phones in case they are dropped. You should also utilize any safes available in your hotel room when you are not using your devices, especially laptops.
If you are going to be around the pool or you're off to the beach, it may not be the best idea to take your cell phone. Whilst some memories are nice in photo form, we don't need our cell phones with us at every moment and this is the time most people end up with water damage to their devices. Accidents can happen so unless your device is waterproof, it may be best to leave it in the safe in the room.
Using Wi-Fi Safely
You need to be very wary when connecting to any open Wi-Fi servers, whether this is abroad or in the US. These may not be safe connections and hackers can find it easy to access data and steal valuable information such as bank details or passwords. It may be that for your job you need to connect to the internet regularly. Understand how to keep safe on public Wi-Fi whilst traveling is essential, so here is everything you need to know:
Change passwords before you head off on your travels and again when you get home. Never ever use the same password for more than one website or account and make your password as difficult as possible. If a hacker accesses one account and your password is the same for each, you have given them access to everything.

Never use an internet page to access your bank details or bank account unless you are sure that the connection is safe.

Ensure that sharing is switched off on any device to prevent hackers from obtaining access to your data and your device.

Switch off the automatic connection option on Wi-Fi networks for all devices otherwise, you may find yourself connecting to hundreds of different servers without ever knowing.

If you need to access sites to purchase something online then always check the search bar at the top has a lock showing, known as an SSL (Secure Socket Layer). This means that the website is safe and that even those on the same connection as you cannot snoop on your information. Never use a website to pay which doesn't use this security measure, as you could be leaving your data accessible to anyone.

If possible, it may be best for you to use a VPN whilst traveling. This protects your own connection, even when on public Wi-Fi. This means you can make use of public free Wi-Fi whilst knowing that you are safe. If you don't know the first thing about VPN's,

here is a quick guide to choosing the right VPN for you.
Recovering Lost Data
Hackers may not just access your data, they can also delete any data stored on your devices and some may even choose to blackmail you into paying them money so that they don't delete data. Fortunately, deleted data may not mean that is gone forever. This is also the case for devices that have been water damaged, whether via natural disaster or because the device fell into the pool. and not backed up via cloud or externally.
Before giving up and leaving your device wherever you may be, you need to understand how data can be recovered. Secure Data Recovery are specialists who can recover data from cell phone devices, tablets, laptops or any other device in which your data may be stored. Before you believe all is lost, speak to the data recovery specialists who may still be able to get back your precious traveling photographs or your important business documents, even on cell phones that have been thoroughly smashed or water damaged.
When traveling for business or pleasure, knowing how and why to keep your data safe will make you more aware of the risks out there. If you want to keep your data safe, back-up regularly and be careful of external factors such as water or pick-pockets. Furthermore, always make sure any public Wi-Fi is safe and if possible, don't log into any important websites or bank accounts whilst accessing these servers. Fortunately, even if you have broken your device or had your data deleted, it may still be recoverable.
comments