Master the Art of Networking in Five Easy Steps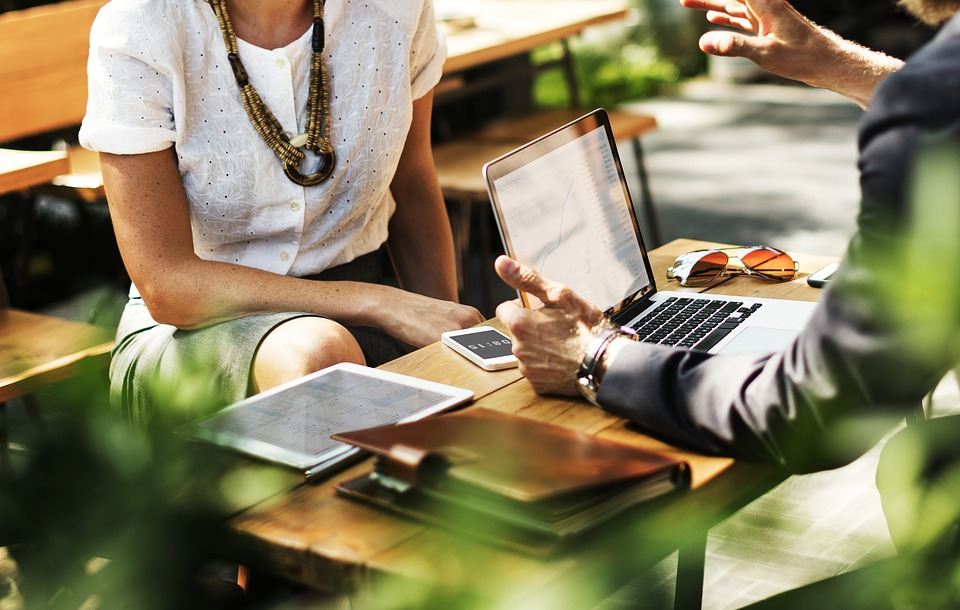 "Networking is an investment in your business. It takes time and when done correctly can yield great results for years to come" – Diane Helbig
Everywhere you go there are two basic types of people that one can get to see. On one hand, we have our very radical and outgoing people known as the extroverts and on the other hand, we have the slightly shy and hesitant group of the introverts. I instantly get a flashback of my school-going days when I was a complete introvert. I hardly ever spoke and even when it came to answering a question that a teacher asked for, I would hesitate and often shy away from giving the answer despite knowing it most of the times. Soon I realized that being so closed and shy is not going to get me anywhere. That's when I mastered the art of speaking and hence forming connections and a strong network be it with my classmates, their friends and even my teachers.
We live in the 21st century when the key to success on any platform is how strong you network with people around you. One may be able to manage without networking while they are in school and college, however, once you step into the professional world of work and business it becomes crucial to speak up and network. Most successful business people and leaders at the topmost positions claim that the more one networks the more their visibility increases. The toughest challenge that most introverts face is to break out of that shell and find the right things to say when surrounded by a sea of people.
In the era of LinkedIn and other professional networking portals, some people may even feel that just sending requests to people from their field is enough to start networking, however, sending blanket requests on LinkedIn is not enough anymore. Visibility is the key to getting recognized and one of the best ways of doing that is by networking. Let's face it starting from giving presentations on sales pitch and performance to cracking the interview rounds with your prospective employers, everything requires networking and a somewhat extrovert behaviour.
Like almost every other skill good networking skills is not something that can be mastered overnight. It is a learned skill and most people often tend to make mistakes with and often regret it later. If you are someone who wants to smoothen out the bumpy road to start networking here are the most effective five tips to get started.
Plan and Plan until you succeed: Like all other good things, good and efficient networking also comes with a lot of planning. When you have an important sales pitch to make or have some important client to meet, you need to prepare. Think of it as a speech that you need to give in front of a group of people like in the case of a debate or competition. Only the most fierce and competitive one will last and emerge as the winner.
Those who listen will succeed: An important part of communicating and networking is listening. In fact, one of the most important factors becomes that of active listening. In order to know exactly what is expected of you, it is important to make sure that you listen and understand. Active listening involves more than just listening to what is being said, but it also requires the speaker to keep regular eye contact so that they remain connected with the audience. Once you pay attention more closely you will be able to answer the questions more appropriately. The more you listen the more you get close to gain success in the world of effective networking.
Ask the right questions: Have you ever come across people who ask really intelligent questions and somehow have the ability to hold the attention of anyone and everyone? They know just how to say the right thing at the right time and somehow just captivate their attention. This is one of the most important skills that one needs to master before getting to master the skill of networking. After all, it's not about what you say but how you say it that makes all the difference.
It's not about you, it's more about them: Even in everyday life and regular activities, it happens that we tend to speak more about ourself rather than focus to get to know more about the other person. Every now and then give them the chance to speak or ask something. If you start the ice breaker conversation with a question, next give them the opportunity to take the lead as well. This will give them the ease to break into a conversation with you and feel more comfortable as well.
It's all about the added value: I remember once I started communicating with people the one point of connecting that I had was on the grounds of books and movies that I enjoyed. When you get into the professional world of networking naturally talking about movies and books won't be advisable. Over the years when a person works they acquire a lot of knowledge and extra information. When trying to network professionally, try speaking about the knowledge that you have gained and probably give some insight in their line of duty.
Networking can be a tedious job, however, once you master the art of it all, it becomes rather enjoyable and fun. Networking these days is not limited to face to face conversations. With the advent of technology and the internet, networking has become equally predominant in the world of the net as well. There is no age or time to perfect the art of networking, but the day you begin is the day you can attempt to master it as well. Get Social, Get Networking!
comments