The 4 Best Diamond Engagement Ring Designs To Choose From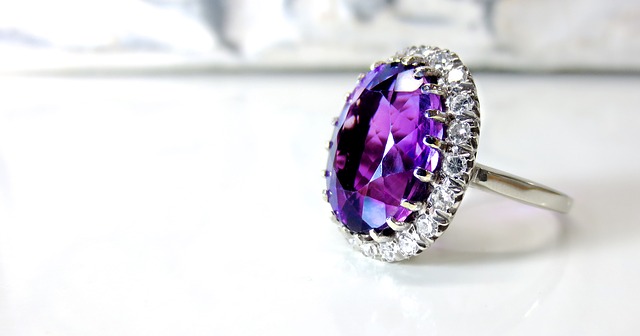 Buying diamond rings has become highly popular among lovers for many reasons. Engagement is a memorable event which as its own purpose, meaning, and importance. There are many different styles of diamond engagement rings available on the market today. They are designed with a special focus to signify a couple's love toward one another. Diamond engagement rings vary greatly in design, extravagance, and price. If you are not sure of your fiancée is going to like, here are four of the most loved styles that she will surely love.
Trinity Diamond Ring
Trinity diamond rings feature a stylish design and emblematic meaning, making it an evergreen choice for years. This type of rings comes with a set of three diamonds with a single large diamond in the middle surrounded by two smaller diamonds beside it. The three diamonds on an engagement ring signify your past, your present and the future filled with happiness. When buying a trinity diamond ring, it is crucial to consider the cut of the center stone because it will greatly influence the overall appearance and feel of the ring. Also, make sure to choose the precious metal that allows the three diamonds to shine more.
Love Knot Diamond Rings
As a classic symbol of eternal love and commitment, a love knot diamond ring is sure to be your fiancée's most loved possession for years to come. This ever-popular ring style has slender curves of exquisite metal that twist to make a beautiful knot. The center diamond, in a love knot ring, is believed to be filled with love and positivity. If you are considering this type of ring for your girl, do not compromise on the quality of its center stone as it greatly affects the overall look of the ring when worn on the finger.
Diamond Solitaire Rings
These rings are really very beautiful and make an iconic symbol of commitment. The diamond solitaire engagement rings feature a single diamond in the center, usually complemented by prongs. Likewise, other mountings like tension setting or bezel setting can also be used as other mounting around the diamond in the ring. A solitaire ring is an ideal gift for those who appreciate classic styles and still want to adapt a bold statement. Many brands popularize an assortment of solitaire ring designs online, allowing you to choose the style that will make a striking addition to your fiancée's personality for years to come.
Halo Rings
These types of rings are known for taking women's breath away because of their extraordinary exquisiteness. A halo ring is a stylish accessory with smaller stones, surrounding the middle diamond. This style of encircling stones makes the center diamond look amazing and draws viewers' attention to it beauty. You can also ask the online dealer or local gold shop to give the center diamond a well cut or high carat which enormously enhances the prettiness of a halo ring. Like classic solitaries engagement rings, halo rings are one of the most favored styles of diamond rings to purchase for engagement or wedding.
comments