Make Sure you Download these Driving Apps in 2019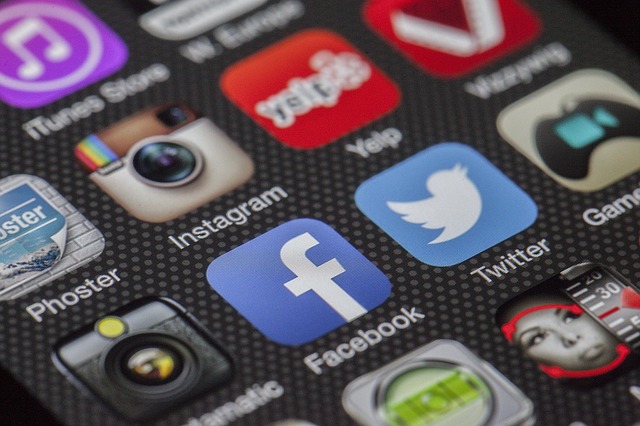 Our smartphones are the source of so many apps today. In 2017 alone, Statista forecasted that 197 billion mobile app downloads were recorded. As there's currently around 7.7 billion people on Earth, this means that almost 25 apps are downloaded per person across the globe each year.
The storage on our smartphones limits the number of apps that we can have on our devices at any one time though. Therefore, join Vindis, which can deliver you with a fantastic Audi service plan to enjoy in 2019 and beyond, as they advise on three handy and life-changing driving apps that you should have on your phones without delay…
Reasons to download Android Auto or Apple CarPlay
You may find little to separate the setup and functionality of these two smart driving companions. However, the choice of which one you download will depend on the type of smartphone you have.
Does your smartphone function by using the Android operating system? Then you'll be wise to enhance your gadget with Android Auto. This smart driving companion essentially means that while you're behind the wheel, you only need to mutter 'OK Google' in order to…
Set up real-time GPS navigation and be informed about traffic alerts.
Check your calendar for any occasions that you have scheduled.
Set reminders.
Get up-to-date news.
Setting up a do not disturb message on your phone.
Make or answer phone calls handsfree.
Access so many of your media apps, such as those containing your favourite music playlists, audiobooks and podcasts.
Have a smartphone set up with iOS? Then Apple CarPlay is the alternative option. Featuring Siri voice control, here's just a few things you can do once you open the app:
Search for attractions while driving by simply asking for directions by the following means: "Siri, where's the closest petrol station?".
Have the app predict where you need to be by analysing addresses on your recent emails, text messages, contacts and calendars.
Make calls and listen to voicemail handsfree.
Have Siri read and reply to text messages, as well as send messages in new conversations too.
Gain access to content via your iTunes, Apple Music or other audio apps accounts, as well as even request for Siri to become your personal DJ for the duration of a road trip.
To summarise, you can continue to be connected without once needing to take your focus away from the road.
Download the app here:
Android Auto: https://play.google.com/store/apps/details?id=com.google.android.projection.gearhead&hl=en_GB
Apple CarPlay:
https://www.apple.com/uk/ios/carplay/
Reasons to download HERE WeGo
It's happened to every driver. Just as we drive into a busy city centre and have no idea about the road layout, our smartphones lose their internet connections and, as a result, the sat nav on the devices stop working. However, the HERE WeGo app should mean that you never need to go through it again.
Open this app and you'll be able to download offline maps covering the UK and many other countries directly onto your smartphone. Other nations covered include France, Spain, Italy, the US. This means that you can be navigated to your destination even when you haven't got an internet connection.
Even when you're without your car, there are still benefits to having the HERE WeGo app close at hand. This is because it'll inform you of carsharing opportunities nearby whenever you need it and can call a local taxi too so that you never need to worry about being stranded in an unfamiliar city.
Download the app here:
https://play.google.com/store/apps/details?id=com.here.app.maps&hl=en_GB
https://itunes.apple.com/gb/app/here-wego/id955837609?mt=8
Reasons to download JustPark
Ever became stressed as you've driven to a destination and then struggled to locate just one parking space? Fortunately, help is at hand in the form of the JustPark app.
The 2017 British Parking Awards and Richard Branson's 2015 VOOM event are just two occasions where this award-winning service has been applauded. The app itself has made up a database of 1.4 million parking spaces, off-street parking options (think car parks, private spaces and even driveways) and on-street parking possibilities (that's stretches with parking meters and free parking zones).
The JustPark app doesn't just come in handy when you're trying to pinpoint that hard-to-find parking spot either. You can also reserve a guaranteed space and pay for the spot via the app using either a card, PayPal or either Apple or Android Pay services. You'll even be provided with easy-to-follow instructions and directions to the space once it's reserved.
Download the app here:
https://play.google.com/store/apps/details?id=com.justpark.jp&hl=en_GB
https://itunes.apple.com/gb/app/justpark-parking/id519652671?mt=8
Additional sources:
http://www.businessofapps.com/data/app-statistics/
http://www.worldometers.info/world-population/
comments