7 Essential Apps to Redefine Your Fashion Statement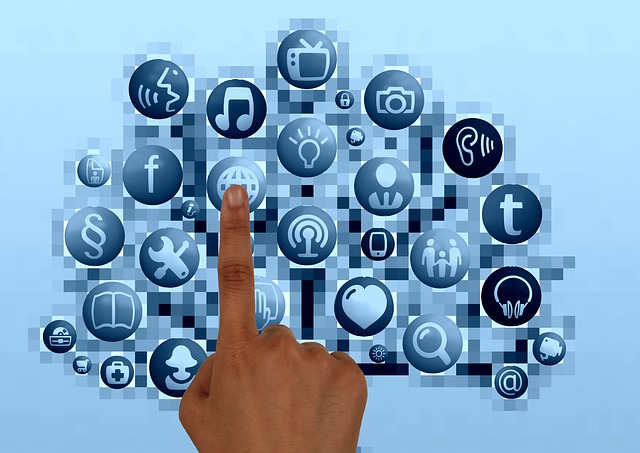 Today people live and breathe fashion and to have a good influence on the society you need to be attractive. The fashion statement that you hold defines you to other people during the first impression. If you have a good fashion sense, then you can have a charismatic effect on the others. The fashion realm has become diverse and endless. There are the trends of recent times, the classics that never go out of fashion and then again; you have your customized dressing and fashion appearance. Apps have become our daily companion in today's world. Many fashion apps will help you find that missing spark in your style statement that you have been looking for, since a long time.
There are numerous fashion apps on the market today, and you may be confused as to which one is better than the other. Some apps on the market are helpful and have many advantages that you may benefit from. These fashion apps are essential for many of you trend followers and may even help you set a new and unique trend. These various apps will guide you and help you get that unique essence of fashion that you always need to lift up you style stamen significantly.
Essential Fashion Apps
There are fashion apps that help themselves solely in marketing their products and may not benefit you in the process. However, the following seven apps for fashion will help you get a good idea of what you need to raise the bar of your fashion sense and help you get a unique fashion statement for yourself. Below are the seven essential fashion apps that will help you redefine your fashion statement and help you find your special, unique style that will make other admire your sense of fashion.
PS Dept –

This is a personal shopping app that gives you access to your own fashion consultant. You can check on the app for any specific clothing piece, which you want to pair up with any outfit that you already have. You can also check for entire outfit ideas as per the event. Get help from your 24×7-fashion consultant and lift your fashion statement by more than just a notch. This app has a partnership with a vast array of popular brands as well as famous fashion designers such as Stella McCartney, Derek Lam, and Chloe. The app gives free advice to the users, and when you've done looking for what you believe you need, you can purchase the things you are checking for directly through the app.



Stylebook –

This is an app with an innovative idea. This app helps you make a wardrobe of your own with the photos of the clothes that you have. It enables you to curate your clothing wardrobe and enables you to look amazing every single day of the week. Even if you have a small collection of clothing, the mixing and matching function of stylebook helps you wear a varied combination of clothes through the week. It organizes the cupboard and helps you plan what to wear for the next day. It gives a detailed account of your cloth-wearing suggestions. The app also helps you in the process of packing for your vacations and makes you have a person with a much better fashion statement.

Pose –

This app also has another revolutionary and innovative concept. The app has users who upload photos of themselves and explain what they are wearing and a little about their fashion statement in the picture. You can use this app and get inspiration from so many people. You can pick up a part of clothing from someone's photo and see if it makes you look cool. Being experimental helps you find the best in you. This app gives you a lot of knowledge about fashion and the latest trends running in the fashion realm. The app has a number of other features like forecasting the weather conditions of the day. When you input any purpose of dressing like office, party or hang-out with friends, this app will advise you pictures accordingly.

Whisp –

This is a messaging app explicitly centered about fashion. It pulls up the factor of the virtual realm as it offers services, which enables you to get your friends' opinion on any item of your choice. Like, suppose you want to buy

jumpsuits online

, you can chat with your friends over the app and get to know their suggestions on what they think about how the jumpsuit might look on you, and more.

The app has a fantastic interface, which resembles the print media. This app is one among many messaging, but this app helps you get your friends involved in your shopping experience.

Cloth –

This app gives you the benefits that are combined into one. The app helps you stay aware about real-time street fashion from various parts of the world. Like the Pose, this app also helps you with suggestions to wear for any occasion or event and weather. The app also provides you with a personal fashion and clothing diary that will help you stay organized like the app Stylebook. Through this app, the users can keep track of the various fashion trends that are going on around the world.



Mallzee –

This app has the facility of swipe to like and dislike any clothing or fashion piece. The Mallzee app has a tinder approach to the styling realm. The app has connections and provides fashion clothing and accessories from over 40 popular brands. It helps you curate your favorite articles for different occasions or events.

Spring –

This app had a grand launch in 2014 and came as a trend-changer way to shop for fashion articles on your phone. The functioning system of the app is similar to that of the Instagram app. It partners with over 80 popular fashion brands from around the world. The app also takes up exclusive collaborations from time to time as in the past it has with the CFDA. The app is also user-friendly and helps you purchase the things online just on a single tap.
These seven fashion apps are among those few apps in the market that can genuinely help you develop your sense of style and lift your style statement.
comments