All the Important Elements That Make a Perfect WordPress Website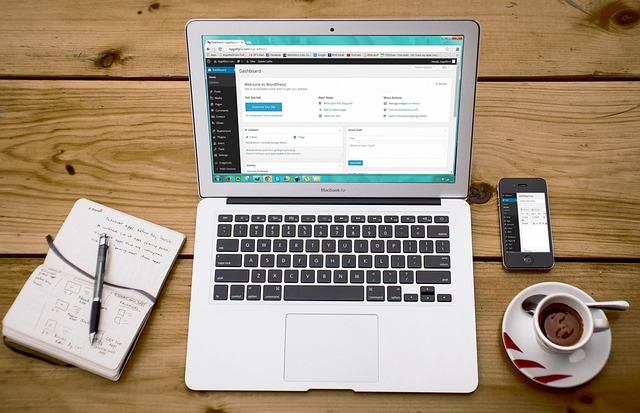 Creating and managing a website has become one of the most important elements in any operational business and organisation. With the world taking a step into the digital direction, companies are finding it more and more necessary to have some kind of online presence.
Research shows that is imperative to all businesses to have some kind of online presence. Even if brands are not ecommerce businesses that sell their service or product online need a some kind of a website. A website ensures online presence for any company which means that people can search for your company and know what you do. Many customers ensure the validity of a brand or company by checking their website. Customers will also research competitor companies when researching brands, so if you are not popping up, when your customers are, you are missing out on opportunities.
There are obviously various ways of creating and developing a website for your company. You can firstly buy one from an existing company, have one developed from the ground up, or create one with the help of WordPress. WordPress is certainly the easiest and most cost-effective way of creating a site, and it comes with so many different features and plugins that you will be able to customize your site to your needs. So, what are the key aspects that you need for your site? We took a look at the checklist you need to ensure your WordPress site is ready for your customer!
A Captivating Landing Page
Let's start with the basics. Landing pages are vitally important for your site as well as your brand. Consider this, if you have a brick and mortar store, you can convey your brand to your customers in all senses. You can get your branding just right when they walk through the door.
The problem with online is that you can only reach them through visual brand aids. So, you need to make sure that as soon as they land on your page, they immediately get a sense of your brand and who you are. So, you need to get that first impression just right. Start with ensuring that the page is simple, and clean. Sites that are too cluttered tend to have a higher bounce rate than sites which have only the essential elements in them.
The cleaner your site, the quicker the loading speed. This is vital as research shows that customers start dropping off your site if it takes longer than three seconds to load. The key elements to get right on your landing page are:
Simple, yet highly SEO optimized content;

Clear, attractive, high-res images that draw your customers' attention to your product;

Simple and effective CTA's and banners that draw your customer to click on them to get to the next page or submit contact details.
Educational Blog Posts
They say that content is king and they are certainly not wrong. Content is not only the key to high SEO rankings, but to educate your visitor. This is why a WordPress blog is vital to any site. Let's take a look at why. Firstly, you need to make sure that all of your pages have the right amount of content on them, with the right keywords. Each page is scraped by Google and ranked according to the content and keywords, so make sure those are optimized.
Secondly, get that blog going. Blogs are key information spots for your visitors to find out as much as they can about your company, your products, your values and your core message. Keep all blog posts educational, informative and packed with vital information that customers can learn from and in turn, learn to trust you.
This content has two different purposes, beside the SEO rankings. It provides your customers a regular place to learn from, but it also creates content that you can share via various platforms. It is one of the most successful marketing tools as social sharing and affiliate posting means that more people get to see it, and get acquainted with your site, and how customer-centric you are!
Simple Fill-Out Forms
Input forms are vital to any site, whether you are an ecommerce company or not. Input forms are where you gather the data from your visitor to turn them into a lead. So, your forms need to be in tip-top shape. Luckily for you, WordPress makes sure that you can integrate a simple form quickly and easily into your site. You can also customise your forms for your particular business.
There are various types of forms:
Subscription forms;

Survey forms;

Contact forms.
Your forms need to be as simple as possible. Take out all of the unnecessary sections that people won't necessarily want to fill out and what you absolutely don't need. People hate spending too long on pages, so take out all of the hassle for them.
Flawless Live Chat
One of the key factors of having a successful business is being available for the customer when they need you. You should be easily contactable and available for as long as reasonably possible. Keep in mind, the world is changing and people are spending more and more time working and online. So, they expect that if they are online, you should be too.
This is where the instant chat function comes into play, and is highly successful. People no longer want to pick up the phone and sit on hold to a call center. Emails and texts just take too long and any other form of communication is outdated. If your customer needs to get a hold of you, they want to do it now. Whether it be support, assistance, complaints or just to find out about something. Once again, WordPress integrates live chat plugins that can do wonders for your customer service.
Wrapping Up
When you are creating and maintaining your website, you need to make sure that you keep your customer in mind at all times. Take the customer journey through your site as if you are the customer. See how each page flows to the next and how your progression goes. Click on each button and analyse every single image and bit of content. You need to keep in mind that your site may be the first introduction of your brand to a customer. Make sure it reflects who you are!
comments