5 Tips for Choosing the Right POS System for Your Restaurant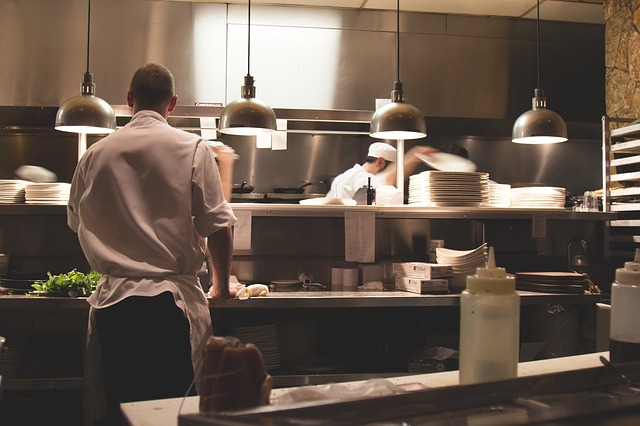 Technology is now an integral part of owning and running a restaurant. From the front of house to the back, from reservations and the cash register to the kitchen, various tech tools have made their way into the foodservice business to streamline operations and help all employees become more efficient.
One such technological advancement that has been integrated into most foodservice businesses is the POS management system or point of sale system. This tool allows you and your team to manage and keep track of all transactions that happen in your establishment.
Additionally, this software comes with different features, including stock and inventory control, reporting and analytics, and customer relationship management, all of which are necessary for maintaining and improving the efficiency of various operations.
Another great thing about this system is that you can integrate it with the technology and devices you are currently using in your restaurant. If you already have several mobile gadgets in your establishment, iPad point of sale software will be a welcome addition to your arsenal of management tools.
Finding the Right POS System for Your Food Business
Since a POS platform has several features which can prove to be valuable and indispensable tools for your dining establishment, consider getting one for your business if you don't have one yet.
If you need help with choosing the right POS software for your restaurant, here are some tips that you can heed:
1. Consider your restaurant's needs.
The perfect POS system is one that answers all of your restaurant's specific requirements. As such, you have to think about and study your business's unique needs first.
If you run a fine dining restaurant, aside from the basic features, your software should help you provide impeccable customer experience to your diners. This means looking for a tool that has table reservations and table and split billing capabilities that allow them to avoid hassles when dining in and paying their bills.
Additionally, your system should be easy to incorporate with your social media accounts so that you can use them for your marketing and branding campaigns.
For cafes and casual dining restaurants, POS software with instant kitchen order tickets or KOT, menu categorisation, integrated order-taking from online platforms, and bill generation features is a must. Another capability that is worth looking into is the automated generation and promotion of offers and discounts to draw more customers.
If you have a quick-service restaurant, a POS system with central kitchen, multi-store, and inventory management functions will enable you to provide food with consistent quality and better service to your customers.
In case you offer delivery and takeaway services, a POS platform with advance delivery and order tracking features will serve you well.
If you already have a particular POS system in mind, find out if the specific features that you need for your business come with or can be added to their product.
2. Check the software's ease of use.
Although you and your staff may be familiar with using various types of technology, the wrong POS solution can make managing and working in your restaurant difficult. A mediocre, poorly designed and slow platform can constantly give you and your employees a big headache.
When studying your options, look for a POS system that is intuitive and easy to learn and navigate. These features make for a better user experience for everyone working in your restaurant.
Whether it's using the platform to clock in and clock out, create work schedules, monitor the inventory, track delivery orders, and compute the payroll, all involved personnel should be able to do them correctly and efficiently.
Aside from checking the usability experience of the software, find out what kind of training the provider offers. This can give you an assurance that you and your team will successfully learn the ins and outs of the system and how to use it correctly before rolling it out.
3. Evaluate the provider's quality of tech support.
The best POS systems are reliable and won't give you any hassles. However, there will be instances wherein you or your team will hit some snags and need help from the provider's tech or customer support staff.
Before purchasing the software, find out if the provider provides 24/7 tech and customer support. Keep in mind that nothing can be more frustrating than your system failing during the busiest time of the day on the weekend.
In such unfortunate situations, you need to make sure that someone will help you get back online and continue operating as soon as possible.
Additionally, keep in mind that tech and customer support shouldn't be confined to emergencies only. Having a POS software partner who can make the installation and training processes seamless can give you plenty of benefits.
Lastly, make sure you have a clear idea of the level of concern the provider has for their customers. They should be able to give updates and guidance regarding any changes or issues they have with their software.
4. Look into the system's accessibility and security features.
As the restaurant owner or manager, you need to make sure that you will have access to real-time, accurate data wherever you are.
This means you should be able to log into the platform to read updates, change the menu, revise the staff schedule, or work on the monthly payroll whether you are at the restaurant or home.
The right POS software will allow you to do all these remotely and within the establishment.
However, even if the software can be accessed anywhere, you have to ensure all the sensitive data it saves is secure and protected all the time. It should have advanced safety features that prevent unauthorised persons from hacking into the system.
Also, check if the software is equipped with automatic data backups, data encryption, and custom access controls to protect against hacking and employee negligence.
5. Explore the software's reporting capabilities.
Finally, dining establishments generate plenty of data regarding the customers and all transactions. Even if you think you don't need some information, they may be required in other reports during tax season and year-end evaluations.
A POS system that has intelligent reporting can help you greatly with this part of your work.
Choose a POS platform that allows you to generate real-time reports that fit into the metrics crucial to your business. With this feature, you will be able to determine which products are the bestsellers, and at what times and days. You will also have a better idea of how your staff is performing, along with the actual labour costs.
Additionally, you will have an easier time producing and printing out reports whenever necessary.
With the right POS solution, you will be able to manage and run your restaurant more smoothly and efficiently. As such, it is a piece of technology worth investing in for your business.
comments