Interesting and Unusual Business Ideas for Aspiring Entrepreneurs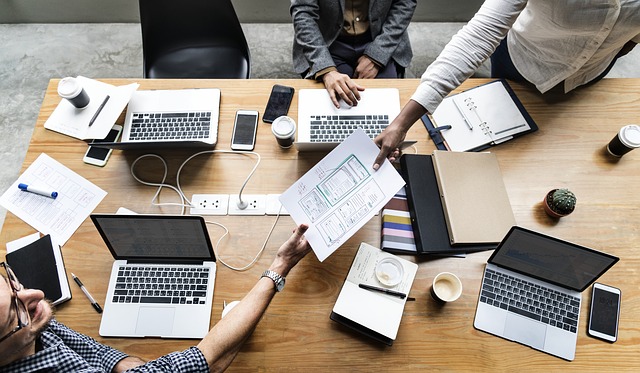 Whether you're tech-savvy, good with your hands, have a lot of patience, can pay attention to detail, were born with green thumbs or are simply great with people, there are hundreds of potential ways to turn your talents into a successful business. We take a look at some of the more interesting and unusual business ideas for those budding entrepreneurs out there!          
Consultant, freelancer or running a side hustle? Why not team up with your competitors? 
We get it – you probably don't have the warmest of feelings towards your biggest competitors – but there are plenty of benefits if you can bury the hatchet and start working together. The biggest advantage is reduced overheads on both sides, whether you're working in the physical or digital realm.   
Let's say you moonlight as a piano tuner. You've got two competitors located in your immediate vicinity. If you team up with one of them, you can start splitting expenses like renting a workshop space or branded vehicle, having an impressive website put together and marketed, and increase the odds that at least one of you is available for call-outs.  
…or join forces with complementary professionals: 
Teaming up with folks who have skills you don't is another approach to consider. Let's take a freelance graphic designer as an example. By bringing people with complementary skills together – such as a web developer, SEO expert, programmer and social media manager, each of you is now able to offer a full-on service to your clients. This is often how successful agencies are born.   
Solar panel installation business 
Did you know that the role of solar photovoltaic (PV) installer is currently the fastest-growing job in the US? From private homes to large corporate business parks, the demand for renewable energy is rising quickly, and positioning yourself to answer that demand can be incredibly lucrative. Find out what training is offered in your area, and what certifications you'll need to get into the game. If you start with small jobs, slowly building your experience and bringing on junior installers as you go, you'll be contributing jobs as well as clean energy to your community!   
Open your own gym 
If you're passionate about fitness, you've probably considered working as a personal trainer. Maybe you already do. But have you considered scaling up a notch with your own venue? By investing in professional gym design, perhaps on a small boutique scale to start off with, you open a whole new world of possibilities. To increase profits, you can make the space available for other fitness professionals to hire from you, and earn some passive income.  
Invest in a food truck 
While opening a restaurant is a notoriously risky venture, food trucks are all the rage right now – and better yet, you don't have to be a Michelin-starred chef to pull it off. Food trucks that offer simple, tasty, uncomplicated fare are always a hit – and unlike a restaurant or retailer with a fixed location, you can literally follow the demand and get yourself wherever paying customers are to be found. Try to offer something a little different to get yourself noticed – whether that's a mouthwatering traditional recipe passed down through the generations, or something new like vegan ice cream!    
Become a professional bargain hunter 
Online classifieds and garage sales are often great places to pick up bargain items – from electronics to antiques and everything in between – especially when the seller is moving house and needs to get rid of their stuff in a hurry. If you've got great instincts, are willing to do a little research, and can see the real value of items 'priced to go', you can start snatching them up and selling them on at a substantial profit later.  
Grow organic produce and sell to your local restaurants and farmers markets
As the (excuse the pun) appetite for local, ethically and sustainably grown produce grows, restaurants and retailers alike are increasingly eager to get on board. Even large supermarket chains are getting in on the action, actively seeking partnerships with local organic producers. 
The best news is that you can make a start from the comfort of your own back yard, experimenting with what grows well in the local climate and expanding your knowledge. In the beginning, working with just one restaurant or selling your produce on your own at the farmers market is a good way to get started. Once your profits are growing, you can look at renting a small piece of farmland or getting involved in an urban rooftop farming project, and eventually expanding to your own smallholding.    
Play to your skills and passions:
If you enjoy something, chances are you're pretty good at it – and turning it into a business can be immensely rewarding. Whether it's opening a secondhand book store, working from home as a social media manager for small businesses, doing video editing, or perhaps even finding that you have a knack for helping others create killer business plans of their own – there have never been more options for aspiring entrepreneurs! 
comments