Why Should Digital Service Enabler in an IoT Ecosystem Platform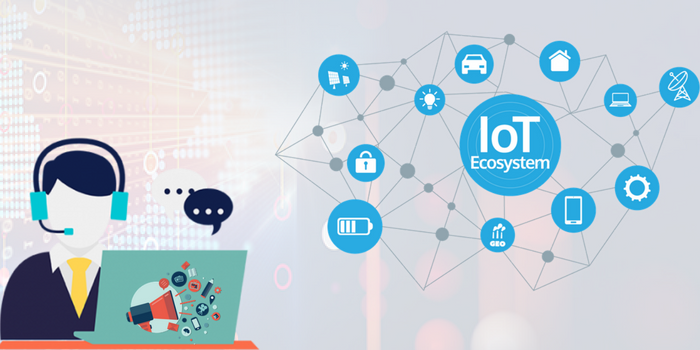 One of the most hyped technological updates has the Internet of Things, which is estimated to connect about 200 million devices by the end of 2020 and it is also expected to provide run a business worth 300 million! It is important to talk about the different software applications and programming languages which actually make information technology operate in the respective areas. While we talk about programming languages, Java is one of the most widely used platform in the IT industry. It is used to develop several applications which can run on smartphones or laptops and computers. It is a simple object based model which has an object oriented programming language. Java actually provides a virtual machine system packed with byte codes and can be run anywhere. Now coming to the IoT trends which are expected to take up the market in 2018 can be summarized as below:
Smart Home devices – Providing comfort at home along with being secure and safe for the family fall under this category. For example dryers that warn beforehand, before the lint build goes up beyond acceptable limits are able to prevent fire! Energy saving is the key rules for IoT, so smart thermostats along with smart lighting will also see a new trend.
Edge computing over Cloud Computing – Edge computing means storing the data in a local device closer to IoT or on the edge of the network. This local storage is capable of can sorting, filtering and computing the data, while a part of the data can be sent to the cloud which reduces traffic of the network.
Healthcare will see a hike in adoption of IoT – Several medical equipment like sensors, wearable devices, medical equipment, health monitors and a gamut of other medical devices are said to be connected with IoT. Also, IoT of medical and healthcare is expected to have an annual growth rate of 26.2% and reach $72 billion by 2021.
IoT Security – As more data and services get connected via the internet, several data and information get exposed to risk. So it is important to redefine security measures via the techniques of: Layered Machine-to-machine authentication, bio-metric logins need to be the norm and AI, machine learning and big data techniques to be used to identify and protect data breaches.
AI and Big Data – An amalgamation of AI, IoT and Big Data will define the next generation applications with smarter technology than before.
With Java Development Kit (JDK) 9 which got obsolete in 2017, the digital trends of IoT for professionals of Java development Company are expected to change, as below:
Edge computing is supposed to take over cloud computing thus reducing data traffic.
Eclipse Kura and Eclipse ioFog will support machine platform for the edge.
Most of the IoT personnel are in favor of digital twins like GE, MS, Amazon, Bosch, IBM.
With open sourcing in demand, there is greater emphasis on integration of projects.
More end user organizations are expected to lead test-beds to resolve IoT issues. IoT WG has launched two test-beds already, Asset Tracking and Industry for Production Performance Management.
The digital trends of IoT and Java go hand in hand, which is sure to bring forth a couple of success stories in 2018!
comments