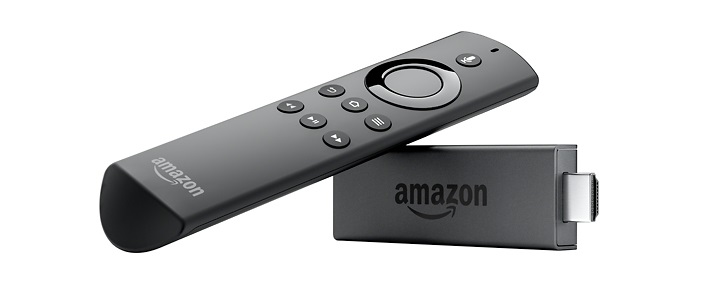 Those days are gone now when our TVs could only display a selection of channels that our cable or DTH operators offer. Modern televisions are now capable of giving a smartphone experience with apps, games and motion or voice control. Such improvements made top companies of Silicon Valley eager to develop their own products which could further supplement the growth. And out of the results of many such ventures, the Fire TV Stick by Amazon is a standout performer.
Read till the end as we are going to analyse the Fire TV in detail and if you're satisfied, be sure check out some amazing amazon offers to get this device at a heavily discounted price.
Design
As it is common with most of the streaming devices, the Amazon Fire TV looks like a regular pen drive. There is an Amazon logo printed on a side and a port to insert the power cable. The design is not essential at the end cause probably you are never going to see it again, once you plug it into the back of your TV. There is also an HDMI extension cable packed in the box which restricts the Fire TV from tangling with other cables.
The remote is the key aspect of the Amazon Fire TV. The device looks attractive and has a hint of what our future devices will look like. It is neither too large nor too small. The finish is smooth and it is a pleasure to use. There is large navigation circle at the top of the remote and you can select things by simply tapping the center of the navigation wheel.
There is a back, home and a menu button placed exactly like your regular Android phone. The similar positioning of these button makes you feel more like using a smartphone and as most of us spend a lot of our times using our smartphones, it is a similar experience. There are also buttons to pause, fast forward and rewind the current show and having physical buttons for them is a huge relief.
Navigation and Mobile Integration
There is also another interesting feature to use your phone as a remote for your fire TV. All you need to do is to simply download the app from Amazon store or Google play and you are good to go. Scrolling through letters to select one using a remote can be frustrating but now using the mobile app you can type anything using your mobile keyboard.
The voice search also works great. It is able to recognize most of your commands in a matter of second. It is very rare that it fails to recognize what you say or execute something that you have not commanded. Now with the integration of Alexa, the navigations are expected to be even better and you can expect it to integrate with other devices which supports Alexa. But do not expect the voice commands to work on your third-party apps such as Netflix.
Content and Operating System
The UI of Amazon Fire TV is simple and extremely intuitive to use. The available categories are listed at the top of the screen and below it, you can see all of your recent contents placed side by side. Look down and you can see your apps and games listed. Between the categories and recent contents, there is a huge advert of promoted contents such as new Amazon originals. The contents have large templates and these bold designs are really attractive to the eye.
What is most helpful about the interface is that it provides you with tons of information. At a quick glance, you can get the IMDB rankings, user ratings and more. You also have the option to stream the trailer before you actually buy it. Detailed bio of the actors and directors are also available with tons of trivia and related content.
Alexa has also become an integrated part of the UI. You can ask Alexa to play a specific movie and Alexa selects the free option ( if available ) automatically. Alexa also works inside Amazon apps such as Amazon Video which give you added functionality.
The number of games and content is probably the highest in the Amazon Fire TV among all other similar products. Some of the very best names from the Android and iOS store are available and you'll be mesmerized to find out how beautiful these looks on a large screen Full HD television. Also, the inclusion of Amazon Video means that you will never run out of your favourite movies and televisions.
Comparison with Chromecast
Chromecast has a different design than the traditional streaming devices but Amazon Fire uses the same old design with very little to no modifications.
The Chromecast also has a relatively better user interface than the Amazon Fire TV stick. The UI of Chromecast is more simple and do not have any bias whatsoever on any content. But unfortunately, the Fire TV stick focuses a lot more on highlighting Amazon products and sometimes this can be a little annoying.
Chromecast does not have Amazon Prime video unless you put a lot of effort and follow those workarounds available on Google. Given the amount of content that Amazon Video has, the Fire TV stick is a clear winner.
Chromecast does not have a traditional remote but rather uses your phone as a remote. You can have a similar feature on Amazon Fire TV stick but what you get extra is the amazing remote. You may argue that a smartphone has a familiar environment but for me personally using a physical remote is comfortable at times.
The Chromecast is not the cheapest device out there but it is still a little cheaper than the Fire TV stick. So, if you are on a budget, you must plan accordingly.
Critic reviews
The Amazon Fire TV stick has received some positive reviews form the critics. The fact that it brings Amazon Prime videos to a big screen is lauded by everyone. Also, most of them are impressed by the way Amazon has managed to integrate its virtual assistant Alexa in this device. But lack of 4K and forced advertising of Amazon products have disappointed a few. Where TechRadar's disappointment is clear in their verdict that the "new Amazon Fire TV stick fails to take the budget streaming crown", but the Guardian did not hesitate to hail it as "almost unbeatable for £40"            .
Conclusion
The Amazon Fire TV stick neither has the most beautiful looks nor is the cheapest streaming device out there. But I don't think that it is the looks is what matters, but the amount of content and entertainment is what matters. And the Amazon Fire TV stick is undoubtedly the king of content. So, if it is the entertainment is all you want, go for it without wasting another second.
comments