23 Social Media Analytics Tools Every Marketer Needs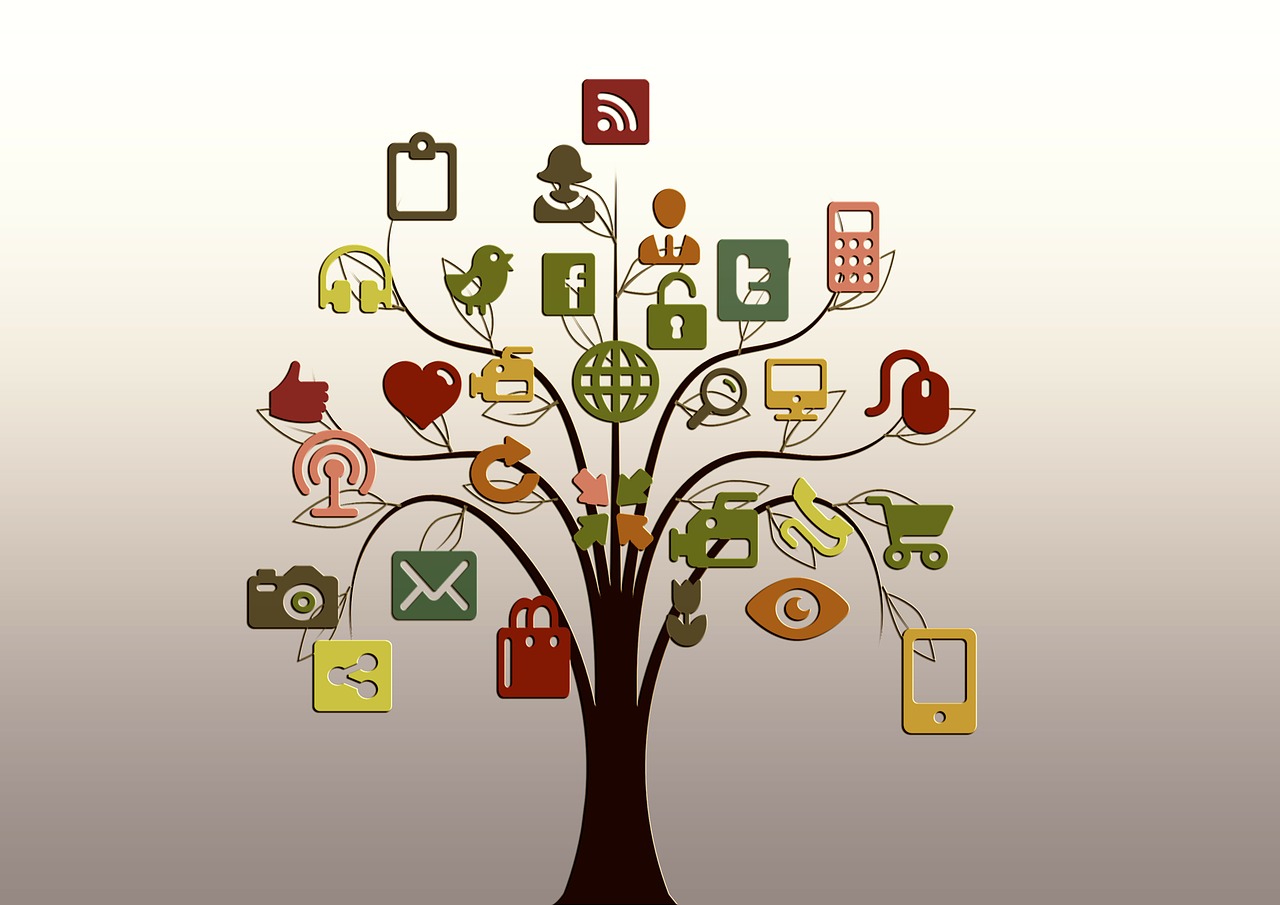 Having a presence on social media is more important than ever for brands and businesses. Whether you do your own marketing or you have a marketing team, social media analytics tools can help ensure your time and money spent on social media bring the most returns possible for your business.
Social media analytics tools use algorithms to aggregate useful information about your potential clients or customer, as well as your competitors. They also analyze data about the likes, shares, replies, and link clicks that your posts receive so that you can examine the Impact of each post.
Most of these tools are paid subscriptions. However, many of them have free trials or free versions, with the option to upgrade to a paid version with more features.
Here's a look at the feature of 23 top analytics tools for social media marketing:
Hootsuite
Hootsuite monitors your engagement on several social media platform, including Facebook, Twitter, Instagram, Pinterest, YouTube, and Google+. It also tracks team performance on these platforms, including response time to replies and messages. In addition to analytics, Hootsuite
let's you create, schedule and publish content on all your platforms within one management dashboard.
Crowdbooster
Crowdbooster is an analytics tool for Facebook and Twitter that gives you real-time engagement data. It crunches that data to find the most optimal times to publish posts and tweets, along with other suggestions for increasing your engagement.
AgoraPulse
Like Hootsulte, Agora Pulse tracks your team's performance and lets you schedule posts within its social media management dashboard. It follows engagement on Twitter, Instagram, Facebook, LinkedIn, Google+ and YouTube, and works in several different languages.
Ninja Reports
Ninja Reports is an email automation software that automates your social media analytics reports for clients, bosses or even yourself. Schedule email reports daily, weekly, or monthly and send them to unlimited recipients so everyone is in the know. Ninja Reports offers a freemium model with up to 15 reports a month for free.
Buffer
Buffer is a social media content creation, scheduling and posting tool. It monitors your engagement on Facebook, Twitter, Instagram, Pinterest, Google+ and Linked In, but only for posts published through the Buffer platform.
Sotrender
Sotrender lets you keep track of social media mends and find the best performing hashtags. You can use it to track your competition, as well as to discover the demographics and other Insights about your audience. It offers data-driven tips and provides analytics for Facebook, Twitter, Instagram and YouTube.
Edgar
Edgar is a content management and analytics tool for Twitter, Facebook, and LinkedIn where you can schedule posts and track your  likes, comments, shares and top performing posts. It can recirculate your old posts by automatically republishing them to drive more traffic to your links. It lets you organize your posts Into color-coded categories you can label, such as "evergreen", "ads" and so on.
Social Report
With 18 different social networks and platforms supported, Social Report aims to be a one-stop shop for marketers. It lets you track trends and topics, schedule posts and auto-respond to comments with replies or likes. You can monitor the performance of your social platforms as well as your email marketing campaigns.
Zoho Social
Using Zoho Social you can publish on Facebook, Twitter, Instagram, LinkedIn, and Google+, do bulk scheduling, and find the best times to schedule posts for peak engagement. Zoho Social tracks your involvement in real-lime and lets you respond to comments on the platform. Analytics reports help you identify your best posts and learn your audience's demographics.
Klout
Klout is an analytics tool that lets you create and schedule content to share on Facebook and Twitter. It measures your online social Influence, giving you a "Klout Score" based on the size of your network and amount of engagement. It can give you an Idea of which platforms you're succeeding on and which ones require new strategies for boosting participation.
NetBase
Geared toward enterprise-scale brands with large social media accounts, NetBase claims to analyze posts 9 times faster than other tools. With its fluency in 40 languages plus emojis, NetBase collects a massive amount of data to analyze user sentiment. That helps you learn what people are saying about your brand, products, services, or about your competition. While most tools produce daily or weekly reports, NetBase's speed allows you to create hourly analytics reports and view trends on your accounts in shorter time frame.
Social Rank
Social Rank aims to help you know and understand your followers. It finds your most engaged fans analyzes follower demographics and mines their Twitter and Instagram bios for useful data. You can see the most popular words used in your followers bios and search your follower list based on words used in their bios like 'entrepreneur.' or 'Youtuber'.
Oktopost
Marketing strategies should he created and tweaked based on what's driving the most profit. Oktopost hacks conversions made through social media clicks, so you can see exactly how your marketing strategies and campaigns are impacting your company's bank account. Find out which network is brining you the most money and what sort of posts convert best. Oktopost lets you customize the link preview text and thumbnail images for posts you schedule and publish to Facebook Linkedin, Google+, and Twitter.
quintly
Quintly creates hundreds of social media performance metrics and lets you customize the ones you want to see on your dashboard. It combines data from all social networks in one tool to create reports on the big picture of your social media marketing campaign. You can benchmark your numbers against your competitors and use it as a tool for competitive goal setting.
Brand24
In addition to monitoring and analyzing your social media presence and your competitors Brandz4 tracks what people are saying about your brand, products or services its able to gauge user sentiment from posts and aggregate negative comments about products so you can respond to the, right away.
Rival IQ
RIval IQ is a tool for competitive growth on social media. It lets you track competitors, spot their boosted content and compare your performance metrics to theirs. You can also access competitors' historical social media performance data so you can look at how brands developed their audiences over time.
Simply Measured
By connecting Simply Measured to your Google Analytics account, you can track social media conversions to pages on your website. Simply Measured also monitors your social media engagement performance and reveals how you lack up against your competition.
Social Mention
Uke a search engine, Social Mention aggregates social media posts and web pages to tell you what people my across the web and over 100 social media platforms about your brand, product or competitors in real-time. It analyzes user sentiment based on the mentions it finds.
Socialbakers
Socialbaker's goal is to analyze the impact of your social media campaigns on your profit goals. You can monitor and benchmark your performance, schedule content and find your top and worst performing post. Artificial Intelligence technology within the tool interprets data to give you suggestions for creating more engaging and targeted content.
SurnAll
SumAll collects information about your audience and monitors your engagement on Twitter, Facebook, and Instagram. It aims to help you make the most of social media use by suggesting ways you can improve performance each social media account to which you connected. It recommends when to post, what format to use to maximize engagement, and who to target.
Synthesio
Synthesio measures the Impact of your posts and campaigns, digs up Intel about your audience and collects public mentions of you or your products on both social media and the web. This data is crunched and then cleaned for accuracy with the help of real people working at Synthesio. The tool lets you customize your dashboard to show the performance metrics you want to track.
BuzzSumo
BuzzSumo is a market research tool that helps businesses with content marketing strategies. It works as a search engine that lets you track top performing content in your niche from across the web and social media platforms. You can also search by URL and find out who's sharing that content and where with BuzzSumo's analytics reports. It also recommends top Influencers that could best represent your brand for you to reach out to.
Peakfeed
Made for entrepreneurs who don't need all the bells and whistles most social media analytic, tools provide, Peakfeed creates a weekly snapshot of growth and performance across your social platforms and sends it conveniently to your email.
Conclusion
Market research is about knowing your target audience well enough to convert them into customers or clients and serve their needs. Tools that analyze users and track what they're saying about specific topics, brands or products can help you tweak your products or services according to demand and ultimately make more profit. When choosing the right social media analytics tool for your business, consider whether you need help with research, boosting engagement, automating your posts or all the above.
comments