BlackBerry Shares Rise due to Software Sales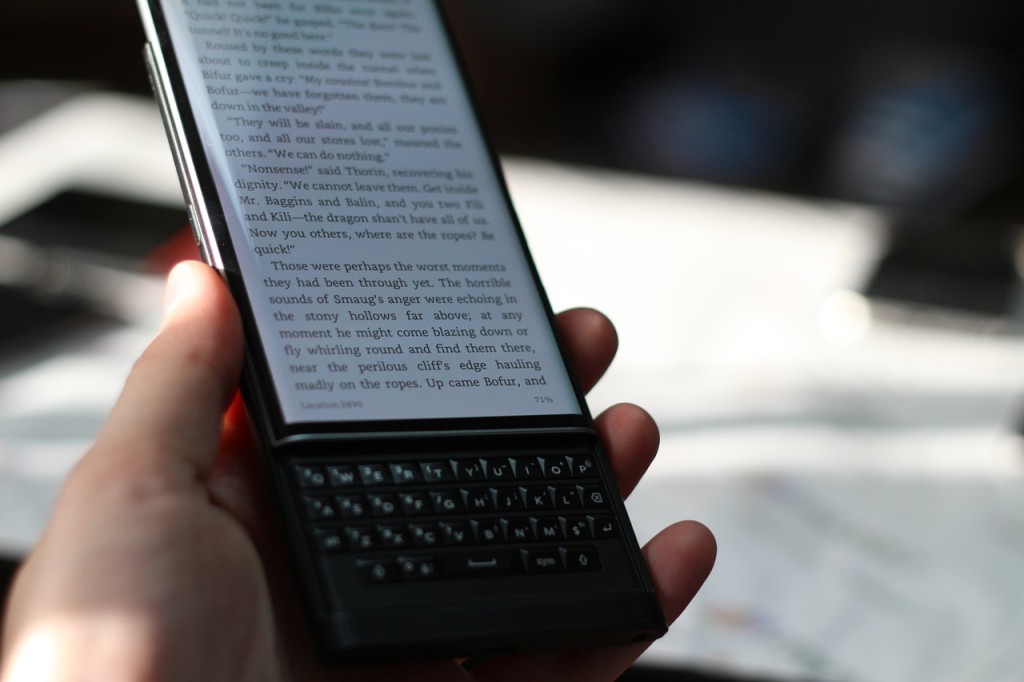 On Thursday, stronger-than-expected profits were reported by Canada's BlackBerry Ltd. as software sales hit a record. The software has a high-margin, which gave profits a boost and increased investor confidence in the company's turnaround. This eventually led to a rise in share price by nearly 14 percent.
In the second quarter that ended on August 31st, the software and services revenue of the company rose to $196 million, which is a 26 percent rise as opposed to the same quarter a year earlier. It was also above the forecast of $175 million made by analysts.
Due to the better results, hopes were high that the new chief executive John Chen was taking the right steps for rebuilding the Canadian firm, which had seen a constant decline in its revenue for the last seven years as its smartphone business went downhill. Handset manufacturing has been discontinued by Chen and he is now focusing on selling software to governments, industrial companies and corporations.
Analysts said that this was a very good quarter for the software business and was a promising sign for BlackBerry too. Quarterly profits of 5 cents per share was reported by the company, which excluded special items. Analysts had forecasted a breakeven.
A major increase in licensing fees was one of the primary reasons why there was a rise in quarterly software and services revenue. A year earlier, the fees had been about $16 million, but it has now reached $56 million. Speaking to reporters, Chen stated that eventually licensing was expected contribute the same amount of revenue as derived from the larger enterprise software business of BlackBerry.
Chen also disclosed that they were hoping to close a deal with an unnamed carmaker for autonomous vehicle software later this year. This would follow a deal BlackBerry made last October with Ford Motor Co, which has already begun to generate revenue for the Canadian company.
Analysts said that BlackBerry had some exciting opportunities in regard to getting their technology in self-driving vehicles. On September 20th, the company had announced that they would be partnering up with Delphi Automotive Plc, an automotive supplier, for a software operating system to be used in self-driving cars. This had boosted the company's shares by 9 percent.
Chen stated that currently the company earns about $1.5 to $5 for providing infotainment systems in cars, but if it the advanced self-driving technology, BlackBerry would be able to receive licensing fee of $5 to $25 for every vehicle.
Some investors said that it was too early to believe that this turnaround was a success. They said that the company was currently relying on interesting trends, but it is still too early to say much about it. BlackBerry, based in Waterloo-Ontario, said that it was expecting adjusted revenues to be about $920 million to $950 million for the full year.
Analysts have forecasted them to be about $924.4 million. The company also said that there was a good chance they would be able to meet their software sales growth target of 10 to 15 percent.
comments