How to Get iOS 7 on Your iPhone 5, 4S, iPad and iPad Mini?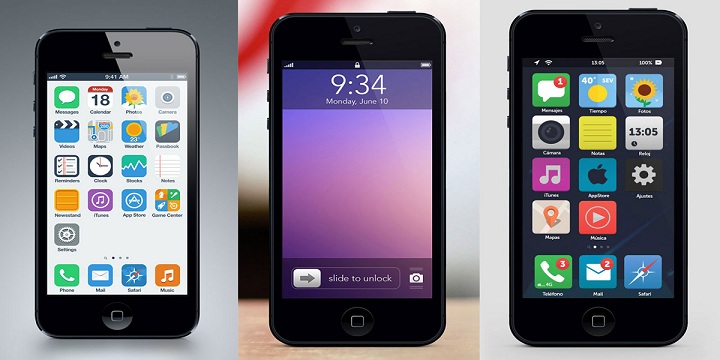 Do you own any of these apple products and wondering how to upgrade it to iOS 7? Well, this is your read. In this article, we are going to cover step by step guide on how to get iOS 7 on your iPhone 5, iPhone 4S, iPad and iPad mini. Few days ago, Apple finally rolled out its latest operating system iOS 7 for all its products. IOS 7 supports iPhone 4, iPhone 4S and iPhone 5 and as well as iPad 2 and fifth generation iPod touch. If you own any of these products and want to upgrade it to iOS 7, follow the simple step by step guide below:
1. Back up your Device: The very first step is to backup your Apple device. You can easily backup your phone using iCloud. Icloud takes backup of your phone automatically if you have enable the bakckup option and connected to a Wi-Fi network. To check latest backup of your apple device, go to Settings -> iCloud. On the iCloud Menu, scroll down and tap on "storage & backup" option to see if iCloud is on or off.
You can also backup your apple device using iTunes. To do this, connect your iPhone with the computer and launch iTunes. Then Go to "File" Menu ->Devices and select "Back Up" option.
2. Install iOS 7 on your Apple Device:
There two official ways to upgrade you apple device to iOS 7. Let's take both of them one by one. First way is through over-the-air update. To update through over-the-air, go to "Settings"->"General" and then tap on "software update". This can take a while. Wait until you get a update message on your device. From the update window, tap on "Download and Instal". That's it. You're done. This will install latest iOS update on your apple device. This may take a while so do not switch off or disconnect your phone.
Second official way is to upgrade your phone through iTunes. To upgrade you apple device using iTunes, connect your phone with computer using a USB cable. Then, select the device (iPhone,iPad, iPod) you want to update. Once you have selected the device, choose "Check for update". The update wizard will now look for latest iOS update available. If the update is availble, you can select it to download on your apple device. That's it. You're done. The update process might take a while, so make sure your device doesn't run out of battery.
Congratulations, You have successfully upgraded your Apple device to iOS 7. Happy Upgrading.
comments