Apple Finally Introduces Its HomePod at WWDC 2017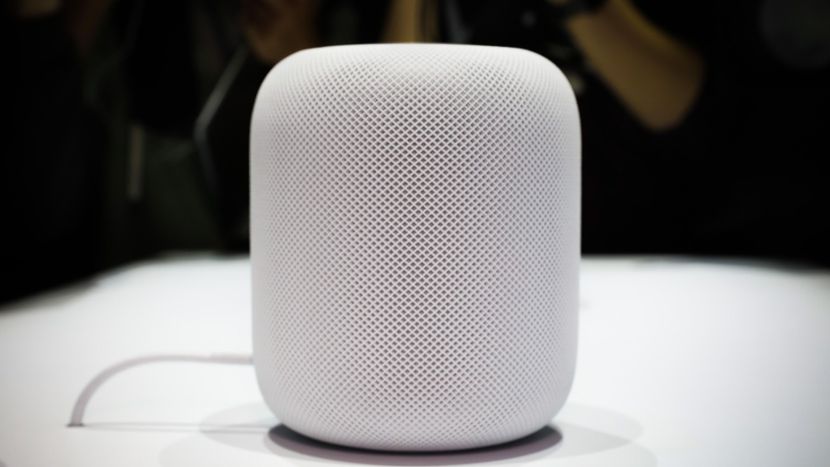 Apple has been criticized a lot for the past 5 years for doing nothing innovative. Apple Watch and AirPods were not new ideas and weren't that big of a hit too. Not to mention, there was nothing innovative about them.
Most tech writers after watching the complete 3-hour long WWDC presentations came to the conclusion that Apple is doing more of a catch-up game right now. In most of the departments, it is only trying to catch up with other tech giants that have gone pretty far with their technologies like Smart home speakers and VR gadgets.
After talking for long about various other new updates in their operating systems and TVOS, they finally announced their smart home speaker namely HomePod. The name was quite eye-brow raising and disappointing for many but maybe Apple wants to keep its iPod legacy alive.
Apple wanted to let developers have a hands-on experience of the HomePod but it was shocking for many that they were not allowed to touch the product and even the table on which it had been placed. A worker, who was standing nearby, kept telling people to keep their hands off the table.
The nearly oval shaped HomePod sits on the table and looks like some Buddhist monk meditating. It is not beautiful, it is not ugly, but its looks are nothing impressive. In the market, the product is only expected to land toward the end of this year, probably in December.
According to the tech reviewers and hardware lovers, Apple is focusing on the fact that this gadget is a speaker first and a smart AI device after that. So, when thinking about HomePod or pitching it to someone, one should focus on talking about its advantages as a speaker.
One could say that B&O and Sonos are the primary targets for Apple to compete with its HomePod device. One could say that Apple can give them a tough time because the company has got good reputation in music related items – think Beats.
So, when a user places this thing in their house, they should make sure to expect good quality music from it, not the most intelligent answers to contextual questions. However, Apple has not yet talked about it having any waterproofing or water resistant features. If it is a home device and it makes its way on to a kitchen counter or the island table, one would definitely want it to have some water resistance qualities.
The whole unit has been divided into 4 different sections. The bottom part consists of the tweeters – 7 in number. Above these 7 tweeters are 6 microphones adjusted to pick sound from any angle in the room. Above that is a woofer and on top of it all rests the A8 chip.
Detecting audio profile of the rooms was one of the things Apple really talked about when introducing HomePod but the people who have used Sonos speakers know that they already have introduced this technology in several of their products.
At the moment, it is being said that HomePod will only allow you to play music from Apple Music. Will any third parties will be able to play music on this device is not known right now. It is a little smart because many of its specs match that of Echo from Amazon.
Google Home remains the best artificial intelligence speaker for any house today. However, some people show privacy concerns over Google's product whereas Apple says that their device only listens to customers when they say "hello Siri" to it.
Phil Schiller, vice president of Apple's marketing, said at one point that this speaker will reinvent music. This seems very unlikely because there are equally big alligators in this market against Apple as there are in smartphone market.
comments