Lost in Navigation – Can Your Smartphone Really Replace Your GPS Device?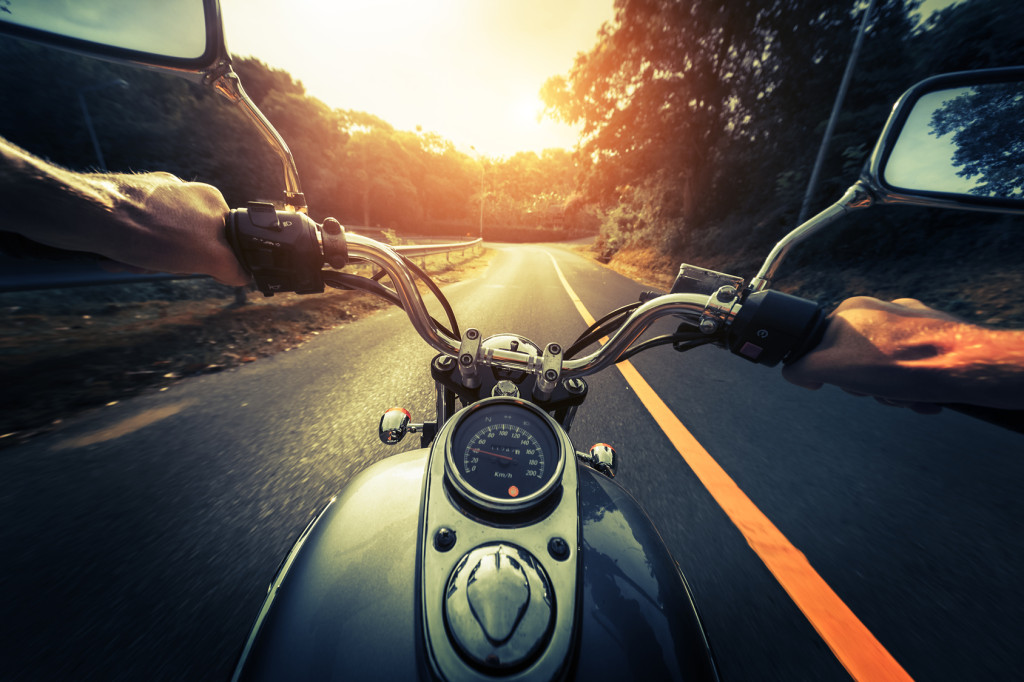 Need to get from A to B? Yup, there's an app for that.
But is the dedicated GPS device really obsolete?
If you're looking to streamline your gadgetry, read on to find out if your trusty GPS device is really one you can live without.
Let the battle commence!
Power
Without it, you're toast.
The thorn in your smartphone's side.
Most modern smartphones only have enough juice for 1-2 hours life while running their GPS system.
GPS is a drain on battery life. This means you need extra supplies to survive.
An external battery pack provides a solution. But at a price.
Power banks add considerable bulk to your journey. And don't forget your cable.
A little extra weight might not be a problem for drivers. But in car charging points have made portable power sources obsolete.
For those embarking on a motorcycle trip or hiking on foot – space is at a premium. So the threat of cellular death is still real.
Double whammy
Using your smartphone as your sole device is a dangerous line to walk. Particularly for outdoor explorers.
Losing cell reception or battery life means losing not only your GPS but your only means of communication too. This can become a real danger if you're lost in the sticks.
Coverage
Second only to power: cell coverage.
Without it, you might not be toast, but you're probably lost.
Although tech heads are moving quickly in this field, your smartphone still relies on some form of reception for seamless navigation. Studies show that on average, a typical user is only within GPS signal for up to 30% of their day.
Obstacles can interrupt signal even in areas of great coverage. Skyscrapers and landmarks can cause your data connection to cut out even in the city.
Could this be a time to shine for the GPS device?
GPS devices are capable of searching out signal from 3 of the 24 satellites orbiting the planet. You're unlikely to ever find yourself in a black spot.
These signals are powerful enough to get through most obstacles. And they won't use up a jot of your data plan.
Maps
This is where the smartphone and the GPS device really start to butt heads.
On your smartphone:
Maps are constantly updated via your data connection.
Updates are free. And usually automated.
You can download maps for use offline.
BUT:
Accessing maps eats into your data allowance.
Downloading maps uses storage space.
If you lose reception and are out with your downloaded area, you could end up stranded.
Less accurate location matching than on a GPS device.
On your GPS device:
Pinpoint your location on the map to within 16 feet using satellite navigation
Maps require no extra storage
Plug in and go – no need to download area specific maps (unless you're abroad – see below)
BUT:
Risk of outdated maps, especially on devices without their own data connection
Updates cost extra
Most devices only come with home country maps as standard. Some allow you to add further countries at an extra cost, while others lack this feature completely.
Worry less about maps with a GPS device.
But smartphone technology is constantly evolving to combat this.
Google maps are a great example. Their app now allows you to download maps for use offline.
Although this requires a little planning, there are some cool features.
Choose your area
Download up to 50 square miles of maps in one area
Download up to 6 areas
This equates to some pretty decent coverage. Handy if you know roughly where you're headed. And who doesn't within 300 miles?
You'll still need an internet connection to enter directions. Once your route's in place you can stick your phone on aeroplane mode and the phone's GPS system will tell you where to turn.
Maps will expire after 15 days. The app will attempt to update them when connected to wi-fi.
Not perfect, but handy if you have a semi-regular internet connection and don't mind forward planning.
Performance
Aside from battery life and data issues, relying on your smartphone as a primary navigation system throws up some performance niggles.
App use is limited when navigation is running. You won't be able to run others simultaneously with GPS.
If you do, navigation will be suspended.
You'll suffer constant interruptions – your favorite tracks punctuated with droning directions.
You can't walk and talk. Taking a call, sending a text or browsing the web will pause navigation.
Durability
The downfall of the smartphone?
Not necessarily. With new heavy duty cases available, it IS possible to protect your smartphone from the elements.
Outdoor enthusiasts may still be better opting for a traditional GPS device. These are more rugged, water resistant and hard wearing than your smartphone.
Bikers are well served with a great range of specially designed motorcycle GPS devices on the market.
Features
Naturally, your smartphone has more features than a dedicated GPS device. But as we've seen they aren't all that great at multitasking.
GPS devices may have fewer features, but what they do, they do well. These include:
More efficient re-routing
Quicker traffic alerts
More accurate lane guidance
Bridging the gap
Big wigs in the business are constantly developing their GPS apps to bridge the gap between the smartphone and the dedicated GPS device.
Navigation apps from TomTom and Garmin now boast many of the features previously exclusive to their Sat Nav devices, including multipoint routing and lane guidance.
The Magella Roadmate pairs with your smartphone for data syncing and doubles up as a hands-free Bluetooth speaker for your phone. Nifty!
With TomTom GO you can cut out in-car setup time by using their app to search routes in your smartphone before you go.
Safety
It's a biggie.
Interface
When it come's to user interface, the GPS device wins outright.
Here's why.
With smartphones increasing in size, they still can't compete with the 6+ inch screens boasted by most dedicated SatNav devices for ease of use.
Large screens allow for easier operation while on the move. No fiddling with your teeny smartphone in traffic.
Distractions at the wheel
Those larger screens make for a safer drive by keeping your eyes on the road. But there's more.
Unlike your smartphone, your GPS device won't interrupt your concentration with calls or texts whilst you're driving.
That's another point for the GPS device.
In case of emergency
Leaders like Garmin now include an integrated dashcam in their device. Most dash cams constantly record footage. In
In a case of emergency the Garmin Nuvi dashcam will:
Automatically save footage from a few minutes before a collision
Take still images – invaluable for insurance purposes if you're involved in a crash
With this model, you do have to pay for maps beyond your home country.
Convenience
It's quick and easy for casual users to tap into their smartphone app. True.
But regular travelers may prefer to have a permanent fixture in their vehicle.
The TomTom Go car kit, for example, includes everything you need like the mounting dock, charging doc and microphone with all necessary cables.
Kitting yourself out with the same accessories for your smartphone can be expensive. And smartphone mounts tend to be less reliable and sturdy than a specialised kit.
Kits from top manufacturers are well designed and are unlikely to end up in the footwell.
Conclusion
The age of the smartphone is upon us, it's true. Top GPS manufacturers are taking their best features to the app market.
But our faithful GPS devices aren't on the scrap heap just yet.
If tech heads can deal with battery life and coverage, the smartphone will be well on the way to the top spot. But without opting for a tablet sized phone, will they ever gazump the dedicated GPS device?
But without opting for a tablet sized phone, will they ever gazump the dedicated GPS device?
Have you retired your GPS device in favor of your smartphone app? Or have you been stranded at the mercy of shaky reception? Leave your comments below!
comments