4 Ways to Keep Your Club Members Engaged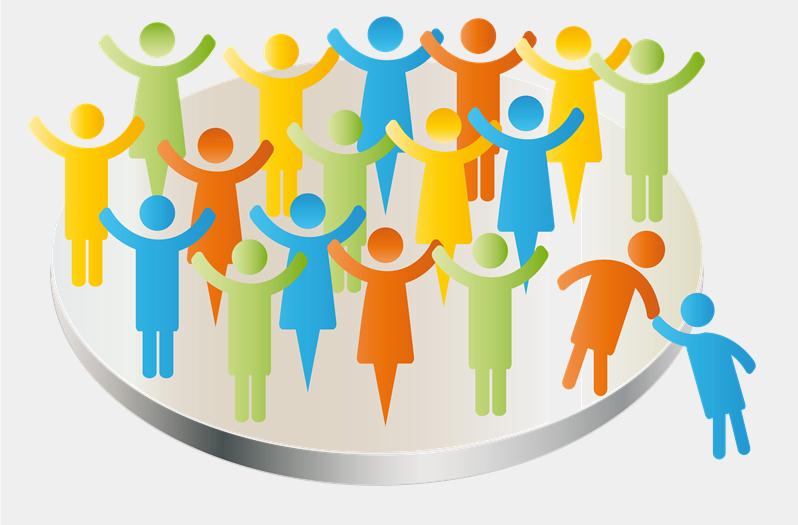 Getting new members to join is perhaps one of the easier aspects of managing a club. On the other hand, keeping the club active by promoting member participation is a lot more difficult, and failure to do so has caused many clubs to just die out, with some losing members faster than they're gaining in just a matter of weeks.
As a club manager, member inactivity is one of the biggest things you should actively avoid. We've come up with a list of different tips that can help you keep your club alive by encouraging club members to stay engaged.
Use a Group Communication App
One of the biggest reasons why many groups remain relatively inactive is because the members don't have an easy way to interact with one another. If members have to keep taking extra steps just to get in touch with other members, the hassle could get to them easily, causing them to lose interest in the group altogether.
Using an intuitive group communication app allows club members to share their opinions and discuss various things with each other without having to jump through hoops just to stay connected. A good communication app provides access to community boards, chatrooms, and a group call functionality thus ensuring that members always have a way to participate in club-related matters.
Create a Website
Some club members don't participate much because they feel that the club as a whole doesn't have much of a presence. If a member thinks the club is just a glorified online chatroom, they will have very little reason to invest their time in the club.
Putting up a club website accomplishes a few things. First, the website is great for creating an online presence to attract new members. Next, the website can contain detailed information about the club to help existing members get to know the club better. Last but not least, the website can be used as a platform to engage with existing and new members, making them feel like they are truly a part of a community.
Organize Club Activities
Do you think members of your club are starting to get bored? Consider mixing things up by organizing club activities. In-person meet-ups, online mini-events, and other club-specific activities can help break the ice for club members. Group-based events can also help members get to talk and work with each other.
When organizing an activity, you have to consider your club size as well. Photo submission contests are easy enough to pull off, but events that may require real-time cooperation between club members can be difficult to properly implement. Nevertheless, it's very manageable if you have a determined event committee and a good communication tool that you can use to make sure everyone's on the same page.
Keep Members Updated
Club members tend to be more active if they see that there's always something happening. A healthy club is a club that's always updated. Your club can have its own website, a message board, and a series of chat rooms, but it would be a shame to let all of those go to waste.
Updates to your club don't always have to be big announcements every single day. Even minor announcements such as member birthdays or even posting a few pictures relevant to the club are usually sufficient to make the club active enough to keep members engaged. You can also make shout-outs to new members or those that are exceptionally active in the group to acknowledge their presence and achievements.
Managing a club is very similar to taking care of a pet—pay enough attention to it and it will thrive. By making sure members participate in club-related activities, your group will be able to maintain a healthy community, which, in turn, will make it even more attractive to potential members.
comments