Free Solitaire Game Review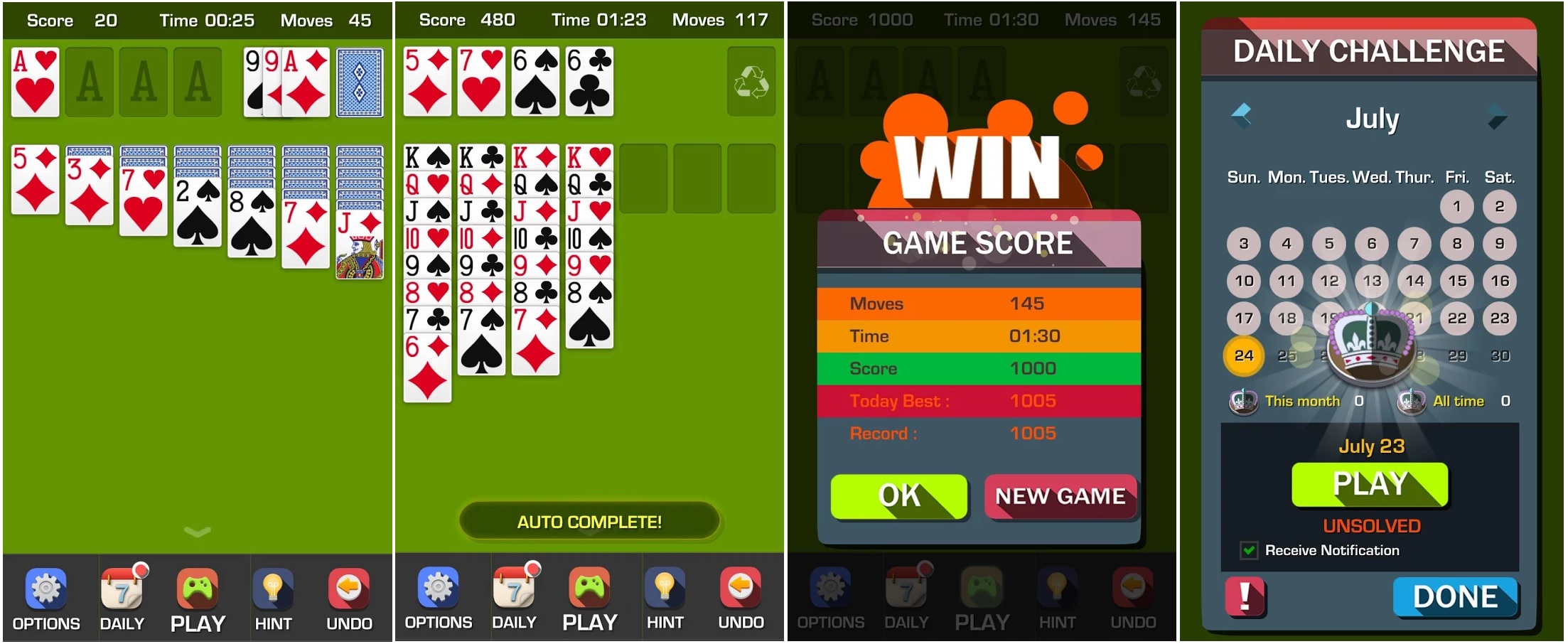 There is no shortage of games you can play on your Android smartphone, but not many are as interesting and fun as the Free Solitaire Game. There are lots of people who are huge fans of Solitaire and are looking for one they can play on their phone. The Free Solitaire Game is drastically similar to the PC Solitaire version and the best part is that it is definitely not an adware in a game wrapper. When you download this game, you will be able to take advantage of a fully customizable and top-quality interface. It also comes with a complete Help menu with hints, rules and tips.
There are some notable features of the free Solitaire Spider Card Game that you will see once you have downloaded the game on your phone. You can choose to play the daily challenge or if you want something else, you can go for the Vegas mode. The game offers you unlimited undoing turns for free. There is also an auto complete feature to finish a solved game. If you get stuck and are unable to move forward, the game will also give you hints to help you make the next move. The auto-save feature ensures that the game is saved and you don't have to start all over.
The layout of the Free Solitaire Game is an attractive one. It boasts a game-table-green background and the card animation is also quite realistic, which gives the game a classy look. You can also configure the performance actions as per your preference and there are different themes included. It is also known to have 4 card face styles and 12 card back styles. One of the primary reasons why this game has been downloaded so much is the fact that it is very easy to play. The interface is straightforward so you can easily grasp it in one go and all you have to do is tap, drag and drop to move the card.
The bottom line is that the Free Solitaire Game may be the most basic of card games, but that only makes a wide range of challenging and interesting variations possible.
comments