What to Expect on the Nexus Front: All that We Know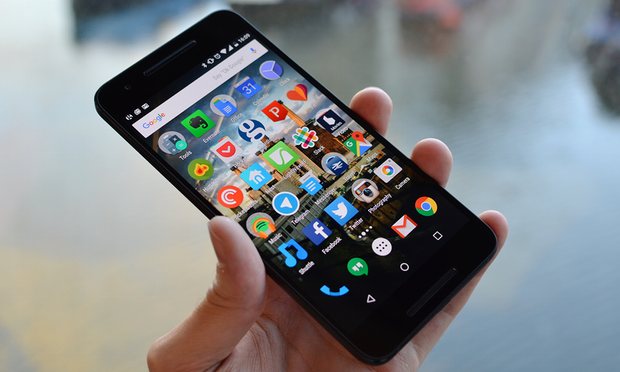 Since 2010, Google has partnered up with various manufacturers every year for launching new Nexus phones. Up until now, Nexus devices have been released in collaboration with Samsung, HTC, Motorola, LG and Huawei. Now, all eyes are on what Google will release on the Nexus front in 2016. Typically, new Nexus devices are launched at the end of the year, probably because they want to steal the spotlight from Apple's new iteration of their iPhone. Therefore, it doesn't come as a surprise to know that rumors are rolling in from every direction. So, what do we know so far?
The LG Nexus 5X and the Huawei Nexus 6P were released in September last year, which was earlier than expected. In previous years, Nexus devices were usually unveiled in November or October. Regardless, Google doesn't provide much warning about its phones and they prefer to make the announcement through a simple blogpost instead of conducting a grand media event. Considering all that, it is a definite possibility that Google can surprise us with the 2016 Nexus phones at any time because they don't need to send out invites or book a venue if they follow the same approach. This means that an announcement can be expected any day, but it is highly likely that it will not come before the iPhone 7.
One major clue about the release of Nexus devices is the Android cycle as the release of the phones usually coincides with it. There is no release date for the Android N as yet; Google said that it will come this 'fall' and this year's devices are expected to come at the same time. Right now, the safest best for Google would be to announcement the device in September and begin sales from October onwards. The second important question that Nexus watchers are asking is who is going to be the manufacturer this time?
Which hardware partner is going to strike a deal with Google in 2016? While the company is working on the Project Ara in-house, it has not shown any sign of taking on the job of making the hardware as well as the software of its Nexus devices. Recently, all bets were on HTC, the Taiwanese firm that launched the first Nexus One six years ago and also the Nexus 9 tablet more recently. Apparently, HTC is working on two new Nexus devices that are codenamed Sailfish and Marlin. Benchmark of these devices have already been seen on the web.
However, a Huawei executive made a throwaway remark that immediately took the spotlight away from HTC and insinuated that the manufacturer of last year's Nexus 6P is going to be back for more this year. It remains to be seen whether both Huawei and HTC will make Nexus devices this year or maybe HTC will launch its two whereas Huawei releases an updated version of the Nexus 6P. As far as phone specifications are concerned, predicting them has gotten easy over the years because manufacturers settle into their yearly cycles.
It seems that Google will follow the two-phone strategy like last year. This means that they will introduce one mid-range phone such as the Nexus 5X and one premium flagship smartphone like the Nexus 6P. According to the codenames that have been released, the screen sizes will be 5 and 5.5 inches. RAM is expected to be about 4GB in one or both devices and the processor is most likely going to be the Qualcomm's Snapdragon 820. The devices are also expected to include some of the software plans of Google we have heard so much about. This includes a smarter version of Google Now, apps in separate windows, improvements to the notification system, better graphics and seamless updates running in the background.
The Nexus devices are also expected to be compatible with Google's new Daydream VR platform. This means that they will be able to run the latest generation of the virtual reality apps. The phones will also have the usual features such as fingerprint scanners, but they can also offer some surprises such as wireless charging and waterproofing. Last, but not the least, Google is probably going to set up a competitive price if it wishes to take on the new iPhone this year.
comments