GetResponse Review: Features You Should Know About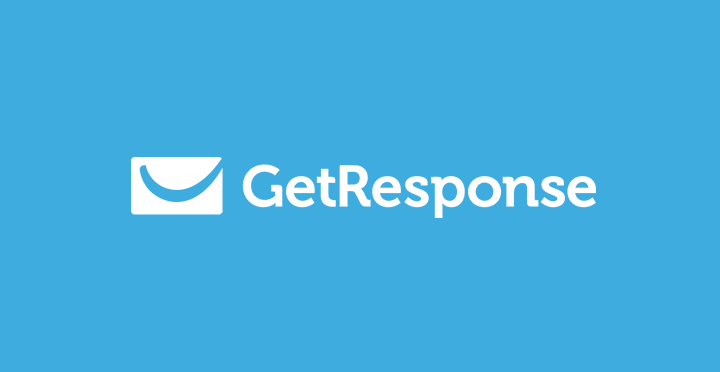 Email marketing is indeed the new cool. Every time you visit a new website, they always ask you to subscribe to them to have all the regular updates and offers. With an email marketing software like GetResponse, you can simply make the entire marketing strategy sorted and well organised.
A starter, or a pro, GetResponse will surely help you out in finding the right way for all the email marketing needed.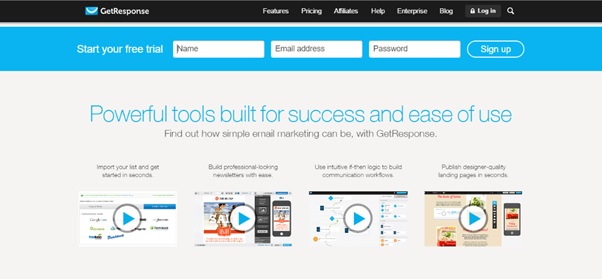 Features: A closer look!
Email creators: Going through the same boring emails is a mundane task to do. What GetResponse will help you do it come up with attractive emails with graphics and not just plain You can simply choose from the already designed templates and then customize them as per your needs.
With the use of various tools available for use, the 'email creator' allow you to resize images, crop them, and make other necessary adjustments as per your needs.
Autoresponder: This is something we all know well about. There are times when our mails are left unread or even worse, not replied to. As a subscriber, we always want to be sure about the fact that they have read the mail and will get back to us soon. Therefore, the Autoresponder helps you to reply to mails automatically with the help of GetResponse and avoid disappointing them.
Landing page creator: Unlike its competitors, GetResponse has a unique feature available for you which is called as Landing Page Creator that helps you to design beautiful looking landing pages. The ideal kind of landing page would be one which gives out all the necessary information and at the same time allows you to subscribe to their newsletter.
With the help of its easy and customizable interface, after having selected from the already featured designs, you can as well make the necessary changes in design and publish it wherever you wish to.
Usability: If we go by the overall look and feel of the software, GetResponse is pretty easy to use and all the basic activities of email marketing, such as importing contacts, developing campaigns, setting up autoresponders, etc. Though there are a few complications here and there as far as the user interface is concerned, but the usability on a whole is definitely worth the time and money.
Customer support: While using such softwares, all of us do need a 24*7 hour customer support and here, you will get that. The phone support is limited from 9 am to 5pm (EST) while the live chat is available at all times. In addition to that, you also get email support as it could help you have detailed information on whatever queries you have.
Webinars: This is one more feature which sets GetResponse apart from the rest as an email marketing software. Here, in order to increase your reach and drive traffic, you can have both, email database and your webinar tools at one single place.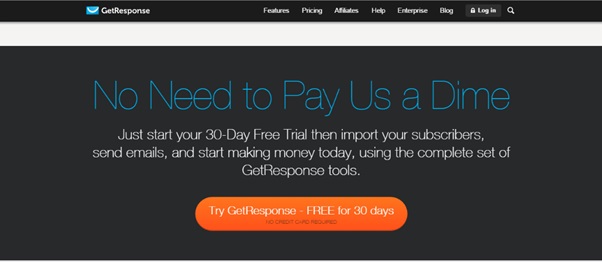 Free trial version: Have a look, try it and test it, and only then will you have to go for it.
Pricing
GetResponse has a number of plans to offer to you after your trial period is over. The different packs have different features and based upon that, you can choose the right one for you.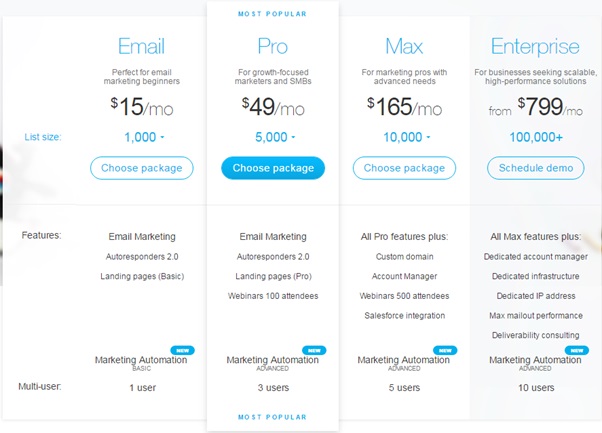 So basically, GetResponse brings before you everything you need for email marketing at one place, at cost effective levels and of course with customer support and guides. So what are you waiting for? Let the entire emailing campaign for your website/brand now get style along with the smart marketing techniques you would require.
With all the advancements in technology and of course the developments in social media marketing, Emails have always played a significant role. With the help of email marketing softwares, one can have all the work sorted and of course if it is a software which is as edgy as GetResponse, you are definitely going to see your hard work pay off!
Let's see if you've got a mail!
comments