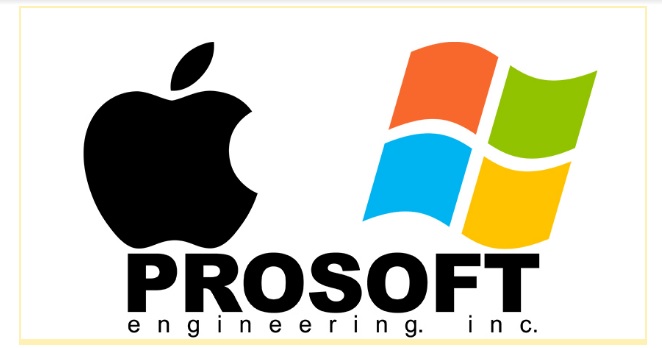 Users that operate on both macOS and Windows operating systems understand the limited cross functionality between the two platforms. This can make data recovery extremely difficult when recovering file types from both types of operating systems. Most of the data recovery softwares available are designed for use on one particular system and do not support cross-platform recoveries. This is where the recently optimized Data Rescue software from Prosoft Engineering stands out among other data recovery software.
Data Recovery For Mac and PC Computers
Prosoft Engineering has now introduced the new version of their Data Rescue data recovery software for Mac and PC. With a more uniform design, Data Rescue is one of the best cross-platform solutions for recovering missing or deleted files. You can purchase windows data recovery software and Mac data recovery software individually and receive up to 5 drives to recover from for each license. The professional license has unlimited recoveries and is an annual subscription meant for multiple recoveries.
All features are the same in Data Rescue Mac and Data Rescue PC, with some new tools that were added to the PC version. The FileIQ tool was previously only available on Data Rescue Mac, but is now implemented in Data Rescue PC. One great feature that is completely new to both versions are the email notifications. Data recovery in general will typically take a few hours to run the scan, so the email notifications send you email updates about your current or completed scans. This makes for a much faster recovery since you will know exactly when the scan finishes and the files can be recovered.
Data Rescue Professional License
The improved design and features added to the Data Rescue Professional license make functionality of the software consistent between both Mac and Windows operating systems. This is perfect for businesses and IT professionals that consistently work with both platforms. The Data Rescue Professional license is cross-compatible, allowing you to download the software on either a Mac or PC. The newly integrated features for professional users allow for more improved recoveries and better results. Now, data recovery for business use is much more efficient, saving you time and money.
There are plenty of new features that have been implemented for advanced users in the professional license of Data Rescue. Users that have a professional license will be able to switch from standard to professional view and access the advanced features. In comparison to the standard mode, the professional user interface adds improved RAID recovery, advanced recovery options, and a secure erase tool. The Data Rescue Professional license truly is an advanced recovery software that even comes with physical data recovery solutions.
Partnership With The Data Rescue Center
Included with a subscription to the professional license of Data Rescue, you will receive a free partnership with The Data Rescue Center to help with physical recoveries that go beyond software recovery. The Data Rescue Center is Prosoft Engineering's sister company that specializes in damaged drives and physical data recovery services. They offer free in-bound shipping along with free no-risk evaluations to determine the cause of hard drive failure. Along with Data Rescue software being cross-compatible, Prosoft Engineering's professional partnership with a physical data recovery service helps you cover all areas of data recovery.
comments