Redefining Security with a PSIM System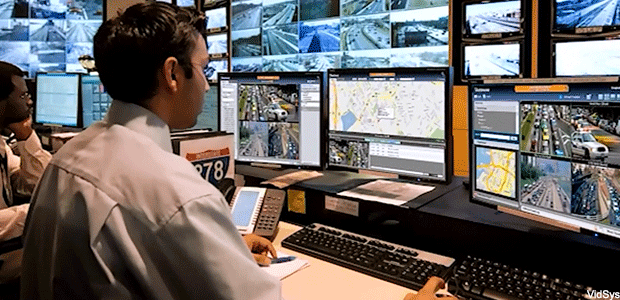 The idea of an integrated security system has been around for a few years. However, a lot of people have remained clueless as to how to achieve this. Very few understand what it entails to bring security measures together in a completely seamless and integrated manner.
It was in 2006 when the view of uniting information technology and physical security systems began with the realization that a coordinated attack which combined an assault to IT systems with a physical security attack could leave an organization vulnerable and unable to manage as well as mount a security response.
To get the full picture of an organization's security situation, it was important that all the different IT and physical security systems be merged and managed under one fully integrated system. In this modern world, an organization must have the means to protect itself from the increasingly technology-laden security threats. It became necessary then to develop technology which could address information technology and physical environments.
And so physical security information management (PSIM) entered the picture. PSIM was designed to integrate several different security devices as well as applications and manage these using only one comprehensive user interface. It puts together and establishes the connection between such devices and information systems, including video, analytics, and sensors, among others, to allow security personnel to identify threats and respond in a proactive manner, producing a total solution, even though the threat is yet to develop fully.
It is rather easy to say this is what needs to be done, but when the technology is incomplete or totally absent, it is rather difficult to achieve. It remains that a multitude of security solutions still come separately packaged, as they are being produced by different security solutions providers. And so, each application needs to be handled one at a time instead of an integrated approach.
Thankfully, there are some PSIM solutions available in the market which are slowly taking over the traditional system. It may take some time to get used to such an approach, but in the end it pays off in terms of being able to view the situation as soon as things happen. In this way, responses can also be sooner and more effective.
This is why the physical security information management software is immensely useful. It helps determine at the soonest possible time not only what type of personnel to send, but also how many of them to send and what tools you will need to equip them with.
As security threats become more sophisticated, a security system's success shall depend on complete integration of all its elements. Security is fast becoming less about having several independent and stand-alone systems and more about efficiently managing such networks with an integrated system response.
Unified systems are now considered more cost-effective as well as a convenient and faster way for end-users to respond to a security situation. In this way, the face of modern security systems came to be redefined.
comments