Some of the Best Smartphones to Consider in 2016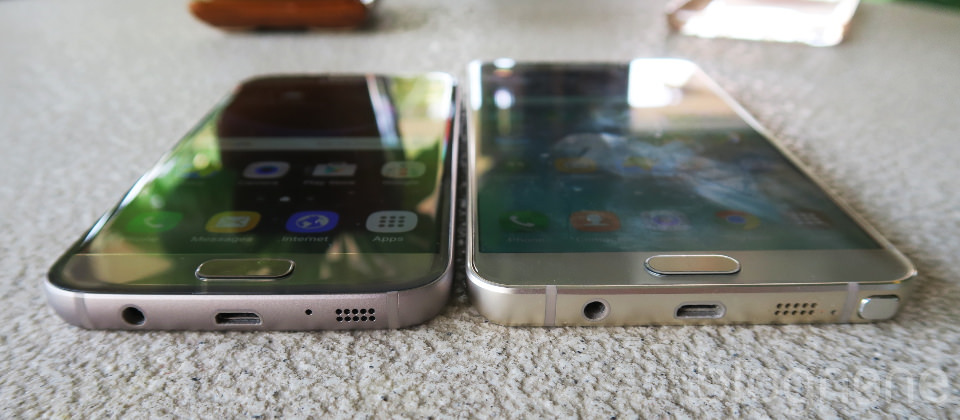 Your Smartphone reveals lots about your personality, and choosing the best among the hundreds of Smartphone launching every year is considerably a difficult chore. What makes a Smartphone better among all other mobile brands is least battery draining applications, quality performance benchmarks, remarkable applications and lots more.  The competition worldwide rigorously makes the mobile phone companies to produce better and more innovative smartphones in every passing day.
Here's a list of best smartphones that are considered to be the best options for purchasing in the following year. With options like Overstock.com Deals, you can buy the phone your like without spending too much. Considering these smartphones as best is the result of a thorough testing of several important factors including battery draining applications, unseen software characteristics, and performance.
Samsung Galaxy S7
With a sexier design, Samsung Galaxy S7 comes with a large curved screen, and an enhanced and big battery. The premium Smartphone has an improved camera, an outclass chassis, and plenty of power. Running on the arrangement of TouchWiz software and Android, it's a 5-star rated Smartphone for anyone who loves to pay for the design only.
Apple iPhone 6S
Direct from Apple, iPhone 6S is just a brilliant gadget providing you with excellent features. Its iconic design is built with the brand's previous strengths. You will find almost everything you had on your iPad. With 5.5 inch screen, this latest iPhone is the prettiest design from Apple so far. This could be the best phone ever for people who are fancy of iPhone, and can ignore its price which is quite expensive.
LG G4
LG G4 is a design that no doubts, is to be deemed as the most excellent phone ever from its developers. It has a leather rear which offers a stunning look and pretty design, and is the best product for the fashion conscious users' demanding connectivity with a beautiful feel. If you don't like leather-clad back, just not to worry as LG has some plastic back-cover options for you. These plastic rears come in gold and white color. Running on Android, and with a removable battery, LG G4 also has several unique features that make a plus to pick this phone as one of the best Smartphones in the year 2016.
Sony Z5 Premium
Identified as the first 4K Smartphone in the mobile industry, Sony Z5 Premium arrives with a larger 5.5-inch screen offering a great experience to its users. Comprised by 23MP camera, Sony Z5 Premium has various fingerprint sensors that run along with the Smartphone, and give the benchmark performance.
Huawei Mate 8
Comprising a stupendous battery life, fingerprint sensor, and a big screen, this Smartphone is easy on the pocket. Huawei Mate 8 without stretching to an expensive brand's designs, offers an amazing display with a screen that is as huge as 6-inch. Though it may be having some flaws and has Emotion UI which is not as impressive as it comes with most smartphones, Huawei Mate 8 is the best choice for Smartphone users with budget.
Nexus 6P
The latest of Nexus phones, Nexus 6P has a metal design, fingerprint scanner, and 2GB RAM. Offering an excellent display with a 5.7 inch 2K screen, the Smartphone also has a Qualcomm Snapdragon 810 chipset.
comments