Movavi Screen Capture Studio Review: Recording Netflix Videos Made Easier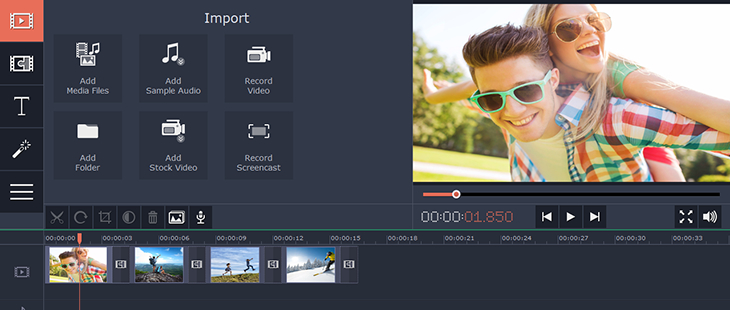 If you are one of the many, many people who choose to watch video content on Netflix then you don't need to be told just how amazing it is to have such a diverse library of TV shows, movies, and other content placed right there in front of you. Frankly, the benefits of Netflix speak for itself – especially in terms of how popular it is nowadays. That being said, streaming Netflix videos does have the same drawback as any streamed content: In order to do so you'll need a stable internet connection.
In certain situations, that may become problematic and you may find yourself wishing that you were able to download the Netflix content that you want to watch in advance. The good news is that it is actually possible to do just that – and all you need is the Movavi Screen Capture Studio.
With the Movavi Screen Capture Studio, you will be able to record the Netflix video directly off the screen of your computer and then save it as and how you see fit. Even if you haven't used screen capture software in the past, saving content to watch Netflix offline is easy:
Select 'Capture Screen' to enter the screen capture mode.
Adjust the capture frame by resizing and positioning it to encompass the Netflix video that you want to record and save.
Check that the 'System Audio' button has a green tick on it, and if it does not just click it once so that it does.
Click 'REC' to start recording and play the Netflix video at the same time.
When you're done, stop the recording and save your video.
As you can see it really can't get much easier than that and the Movavi Screen Capture even includes tons of other features that will prove helpful. It will let you completely control the screen capture settings from the frame rate, audio source, and capture area while also allowing you to opt whether or not to record keyboard and mouse actions.
Furthermore it also has numerous video editing tools available that will enable you to enhance the video quality, cut and combine video segments, insert audio tracks as background music and voiceovers, apply stylish filters and special effects, or even insert customizable text.
Long story short, you'll have the ability to not only record Netflix videos but also edit and improve them as and how you see fit – if you want to. Seeing as all of these features are just as easy to use as it was to use the screen capture in the first place, it shouldn't be long before you're well-versed and familiar with them.
comments