Does Huawei Mate 8 Has The Force To Beat The Big Ones?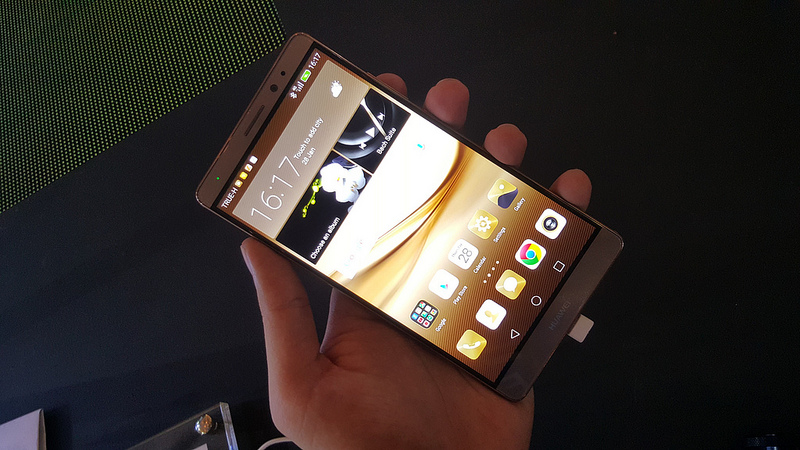 It makes one wonder how many companies there are now that make smartphones when smartphones were invented only 9 years ago. Statistics and studies show clearly that smartphones have grown like no other technological gadget in the past. A big credit of this has to be given to the internet that has made the world so well-informed that almost everyone knows now what was invented yesterday. Samsung and Apple remain the biggest giants of smartphone industry. However, there are other companies that have recently gained some great attention such as LG, Huawei, One+ and many others.
Huawei has been the most successful underdog company and the proof was given when Google chose Huawei to make its Nexus phone. Nexus 6P was designed and built by Huawei and while there were some questions raised on the durability of the product, it received a great response overall. However, it has not stopped Huawei from making its own great smartphones. The new Mate 8 is currently one of the best phones out there. In some speed tests done on YouTube by regular reviewers, Huawei Mate 8 has beaten the best phones from Samsung. It has some really cool looks too.
Huawei Mate 8 At A Glance
First thing you will notice about this phone is that it is a phone with probably the smallest bezels around it on the market today. The side bezels are literally invisible when you first look at it. The screen is huge         at 6-inch and this might be a problem for those who have smaller hands. There is a fingerprint sensor on the back of the phone just like the Nexus 6P. On top of that fingerprint sensor there is a 16MP camera lens. The sides are rounded unlike the pointy corners of Xperia from Sony. The first look at this phone makes you think of the word "classy".
Features In Depth
Huawei Mate 8 has a 6-inch screen with a 1080p resolution. There is an impressive 16MP camera on the back whereas the front camera is an 8MP shooter. It comes with a quad-core processor running at 2.3 or 1.8GHz. There is 4GB of RAM on it so you can be sure you are side by side with the latest Android smartphones from big companies. The internal storage you get on the phone is 32GB but you can always install the external MicroSD card to expand the memory for your needs. There is a huge 4000mAh battery on the phone that has made a lot of users greatly happy.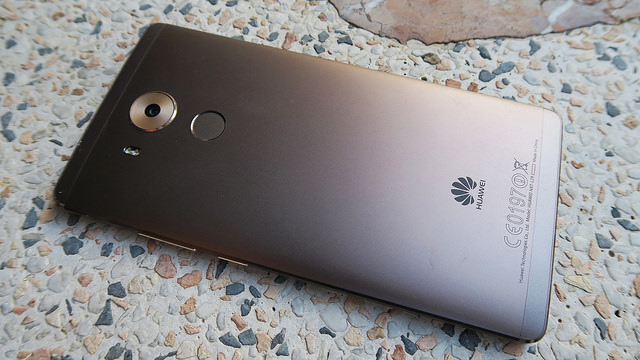 It is a slim phone with IPS LCD screen that gets the protection from Corning Gorilla glass 4. It offers you the option of having 2 SIMs on it but at the cost of microSD card. If you install the microSD card then you will you have to remove one of the SIMs. There are some really cool colors available on the phone such as Mocha Brown, Moonlight Silver, Space Gray and Champagne Gold. The phone was released at the end of 2015 in November.
The Best Things About The Phone
While small battery and expandability options remain one of the top concerns for smartphone buyers, the most important concern for everyone is how their phone looks. Huawei has to be given the credit and praise for designing one of the coolest and classiest looking phones out there. It beats even the phones coming out in 2016 with its huge screen and almost invisible side bezels, and the metal finish. The next most impressive thing about this phone is its huge battery. Users have been long complaining about small batteries on their phones and Huawei has listened to them.
Buy Here:
Huawei Mate 8 6.0″ 16MP 3GB RAM Dual Sim 4000 mAh 32GB Smartphone (Grey)
Huawei Mate 8 6.0″ 16MP 4GB RAM Dual Sim 4000 mAh 64GB Smartphone (Gold) – International Version No Warranty
The 4000mAh battery is something you do not get on the most expensive and renowned flagship smartphones. Another huge advantage of having this phone is how it is optimized. This is one thing that you will only recognize after using the phone. There are several videos on YouTube where reviewers have put Huawei Mate 8 against the best flagship smartphones out there and this phone has come out the top contender. It loads the games faster than the fastest phones from Samsung in 2015. It performs better on other non-gaming applications too.
Of course, you are getting all of that at a price that is just great for anyone who is on a budget. Of course, it is not the cheapest phones out there and it is not even supposed to be that since it is a flagship phone, but it is still cheaper than other phones with similar specifications from Samsung and Apple. The whole phone is made of metal and has a very premium feel to it when you hold it so you won't be compromising on the looks and feel of your phone while paying less for it. Lastly, unlike other phones made in Asia, Mate 8 allows you to use your fast phone networks in the west.
A Few Disappointments
The word disappointment could be quite harsh for a phone that amazing but when you expect something from a phone and you don't get it, you are simply disappointed. The biggest complaint people have with Mate 8 is the resolution of the display. The 1080p is not a problem per se but when you have a screen that is 6-inch big you expect to have quad-HD display. While this is literally not a problem for most users since the screen is tremendously bright and crisp but it might disappoint you when you put it against an AMOLED screen from Samsung.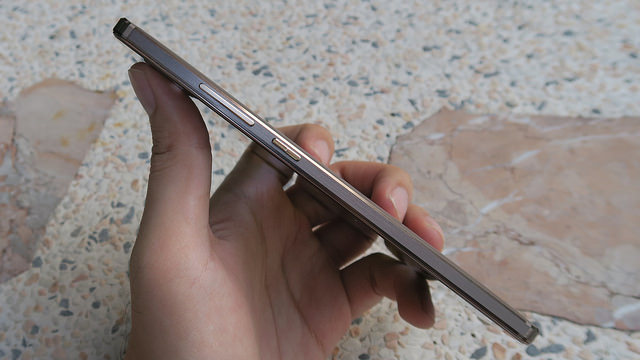 Another disappointment for some users would be the size of the phone. It is one of the biggest phones out there and it is not at all meant for people with small hands. Only the display is 6-inch and then you have to include the extra inches added by the top and bottom bezels of the phone. The overall metal finish coupled with a huge phone could cause the phone to fall out of your hands while using if you don't have big hands. For people with big hands, it is a perfect device though.
The camera is not as impressive as the camera on latest flagship phones of the year. It is quite good but when compared to the best cameras of 2015 such LG V10 and Samsung Galaxy Note 5, it lags behind a little. Another big disappointment for some Android users is the EMUI. The EMUI is notorious for mimicking the Apple iPhone's UI. You don't get the app drawer on the phone and so people who are used to using other Android phones are a bit annoyed when they move to EMUI.
Final Thoughts
The little things that have been mentioned under "disappointments" from the phone are very little. If not compared to the most expensive flagship phones out there, these downfalls are not even downfalls. It won't be wrong to say that Huawei has nailed the design with Mate 8 and has also impressed almost all the professional reviewing channels on YouTube when it comes to its performance. With a little more effort here and there we can expect Huawei to make the best smartphone of the year in 2016.
Huawei Mate 8 Review
Summary
The new Mate 8 is currently one of the best phones out there. In some speed tests done on YouTube by regular reviewers, Huawei Mate 8 has beaten the best phones from Samsung. It has some really cool looks too.
comments