Figuring out How to Use Uber App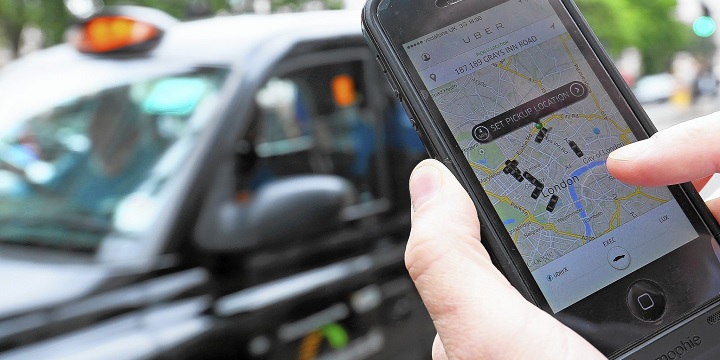 Ride-hailing is the new trend in town, which means that urban city dwellers no longer have to thrust out their hands on the street corner for grabbing a cab's attention. Hitching a ride has become as simple as just taking out your phone, tapping an app and just waiting for a car to come pick you up. There are various names in this industry, but the top two you hear about are Uber and Lyft.
Doing an Uber vs Lyft comparison has become the norm before settling for one option. Nevertheless, Uber has a definite advantage and has climbed to the top of the industry very quickly. It has apps for iOS, Android and Windows Phone as well.
Ready to use this on-demand car service and enjoy a completely different experience than regular cabs? This is how you get started:
First thing you need to do is visit Uber's website. With Uber app, you can request a personal driver in any city where the company has its operations. These drivers are not employees of Uber, but just need to pay a small percentage to the company for listing them.
Go to the sign up link and provide the necessary information. This will usually include your name, email, mobile number, and language and billing information. If a friend is already using Uber app, you can use a promo code and this will get both of you free credit worth $20. A PayPal account or a valid credit card is needed for using the service.
Go through the fine print and read the terms, conditions and policies laid down by Uber before you agree to them.
Create your account by clicking the signup button. A confirmation email will be sent.
Download the Uber app on your phone and install it on your device.
Open the app and then sign in. This is only required for the first time and you need to enter the username and password you signed up with.
The next step is to select a vehicle type. Depending on which city you are in, Uber offers up to five different types of vehicles. You need to set your vehicle preference for hailing a ride. The options you will find are:
Black Car: This was the original service comprising a black high-end sedan for seating about 4 people.
UberX: An everyday car is sent to your location again seating four people and is a budget option.
Taxi: This is just like normal taxis, which have an agreement with Uber. The difference is that you pay via the app.
SUV: As the name indicates, you get a SUV for accommodating six people and is a bit pricier.
LUX: A high-end luxury car is sent for four people and is the most expensive option.
After selecting the vehicle, you need to mark your location on the map with a pin. Your location can also be typed manually. You can make payment with Uber credit if you have any.
Wait at the specified location and don't go elsewhere. Your ride will pick you up.
comments