5 Must Have Xbox Accessories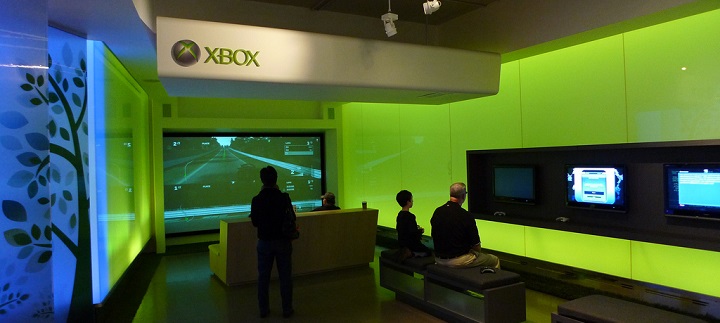 You are now a proud owner of Xbox and see it as nothing less than a prized possession. You start your mornings with it (even it means playing 10 minutes of game before rushing for school/work) and end your nights with it. During the day, you think more about your Xbox than your loved one. You are clearly addicted to this beauty. So have you ever thought about taking extra care of it and jazzing up your gaming experience to a whole another level? There are a multitude of accessories available to help you do just that. Here's a list of five Xbox accessories in which you should invest your money to enjoy bigger benefits of Xbox:
Batarang wired controller
Inspired from Batman design, this Batrang wired controller has LED illumination on action buttons and lights up in seven different shades signifying different results. And don't worry about hurting your fingers during a long gaming session as it has soft-touch grips. With dual rumble motors and chat headseat port, improve your gaming session further. It has a 10 foot long cable too. It is specifically designed for Xbox 360. If you don't own it yet because Xbox 360 price has stopped you, shop for it online via CashKaro.com to get amazing discounts as well as cash back.
You were playing a brilliant game and were just about to finish a crucial level when all of a sudden you are notified that the battery is low and you have to jump out of bed to ensure it doesn't shuts down. And with it goes down the playing intensity too! It can be real frustrating. Avoid any such situation from happening in future by buying rechargeable batteries and saving yourself from frequent market trips just to resume your game. They are extremely simple to use and will also save you a lot of money in the long run. Don't wait! Run!
Monster Vinyl Skin Sticker
Look at them! These fiery looking skin covers will be a perfect companion for your console by not just making them look extra attractive by also by protecting them from dust, scratches and cuts. They are easy to apply and don't worry about them leaving any sticky residue on your console. Since they have upmarket leather like finish but not exactly leather, it will easy to distinguish your gaming console. These are exclusively for Xbox 360.. If you have been thinking of buying a PlayStation, don't let PS4 price in India deter you from having it. Shop for it via CashKaro.com and see its hefty price tag decreasing.
You know there's the combination of a simple t-shirt and blue jeans. And there's the deadly and ultra-stylish combo of crisp white shirt and blue jeans. These are what glow skin protectors are about! Don't protect your controller in just any skin but only with these glow skins! Available in three shades i.e. blue, green and pink, they will protect your Xbox 360 controllers from scratches and keep them looking good for long. Because who doesn't likes to see old stuff that is still maintained properly! These are applied as well as washed off easily.
Wireless Bluetooth headset
Do you get frustrated for having to attend call by pausing your game and then going for it? Maybe it's time to check out a wireless Bluetooth headset which will help you solve this dilemma. Playing game with it will be a breeze and a never before like experience. Sit back, play and chat comfortably with it by your side.
comments