Keeping Track Of International Air Shows For Many Benefits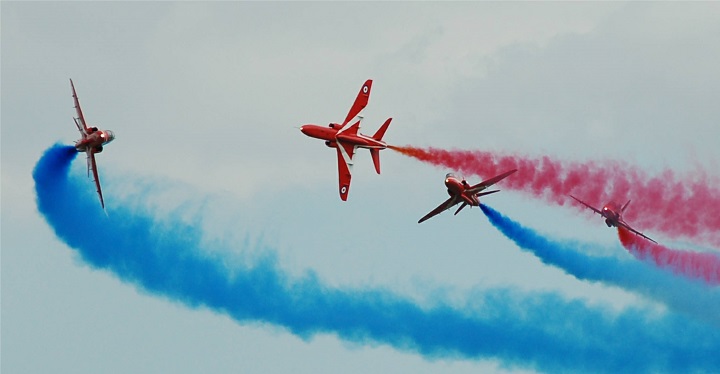 A complete schedule of international air shows can be seen on the internet easily. In addition to that, there are many websites of the companies and organizations that hold other smaller air shows on which you can find the schedules of these air shows. One thing that comes in mind while talking about these air shows is their benefit; why would one want to know about international air shows and keep track of upcoming air shows? Most people think that air shows are all about showing the aerobatics and the strength of military of a country, but that's not the case.
The modern air shows are held for a much broader purpose. The purpose of these air shows is to bring aviation authorities from around the world at one stage where they can not only show what technology of aviation they have but also meet clients who are interested in buying these technological components and technologies. Such air shows are pretty common in Singapore and it can be said that Singapore air shows are the most successful ones in achieving the purpose of air shows. These air shows held in Singapore are serving and supporting business aviation in Asia.
Business aviation is the flying of planes other than the schedules military and commercial flights. The planes that fly as business flights are either owned or leased by the companies flying them. They are used for several purposes and the main purpose of business aviation is to benefit in terms of cost, time saving and keeping confidentiality. Various non-profit, for-profit and other organizations including several mid-sized businesses now use these planes for many different purposes. The purpose of these flights can be to move employees from one place to another, transfer certain goods, distribute services or simply for carrying cargo.
The long term benefits of business aviation have been recognized and US is the region where most general aviation is done. However, business aviation is going in every corner of the world and international air shows play an important role in that. The recently conducted and the upcoming air show in Singapore – probably in 2016 – are the most important occasions for aviation authorities located internationally to find prospects in Asia. These air shows exhibit and are planned to exhibit the latest technology in aviation, whether chemical or mechanical, showcase the aerobatics and provide special sections to organizations and exhibitors from around the world to display their aviation technology.
Such international air shows are also perfect for researching organizations, companies looking for good land vehicles, airlines of countries looking for affordable lease options, airline seeking security options etc. Universities and colleges can also pay visits to these air shows to show the aspiring engineers what technology is currently being used and what they need to do in order to improve the current technology and contribute in the current aviation world. It is best to visit the websites of the organizing authorities to know the exact schedule, highlights of the show, the way to participate and other particulars.
comments