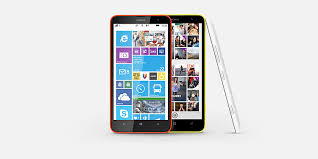 A video documentary has been made on Chinese Apple factory, which has again highlighted labor issues such as excessive working hours in front of the public. These factories also include those that assemble products of Apple Inc. BBC produced this documentary and it was shown in the previous week. It was made with the help of several undercover reporters who worked in factories operated by Pegatron. These factories are located on the outskirts of Shanghai and Pegatron is a supplier of Apple's products and is responsible for assembling of iPhones and iPads. According to the information provided by the reporters, it was routine to break the rules relating to working hours.
As per the policy of the iPhone maker, the workers of the factories aren't permitted to work for more than 60 hours on a weekly basis. There was one reporter who had to work 18 days continuously even though requests for a day off were submitted. Likewise, another worker said that he had to put in shifts lasting for 16-hours on a daily basis. The BBC said that the documentary showed that workers on 12 hour shifts often fell asleep during working hours. The documentary also caught a manager stealing the ID card of a reporter on camera.
BBC also added that reporters also witnessed children in Indonesia who were working in tin mines. No comment was made concerning the documentary by an Apple spokesman. However, they did point to an email by the senior vice president of operations, Jeff Williams. The email had been sent to the 5000 employees of the company in Britain after the release of the documentary. The senior VP had asserted in the email that he, as well as the chief executive officer of the firm, Tim Cook, were very offended by the conclusions drawn from the documentary.
Mr. Williams also stated 93% compliance had been achieved by the suppliers of the Cupertino, California based company in regard to the 60-hour work week outlined. This was a huge improvement as opposed to last year. Mr. Williams said that they were making efforts to improve even more in the upcoming years. He also mentioned that the company had also disclosed in its supplier's reports that tin often ends up in its products and it is obtained from potentially illegal mines in Indonesia. Therefore, it was taking steps for implementing a system in order to identify the smelters responsible for it.
Like several other big technology companies such as Samsung, Apple has also been scrutinized about working conditions in its Chinese factories. A board of academics had been formed in the previous year by Apple that's responsible for making recommendations about its supplier's practices and policies. Some experts said that Apple was making a lot of effort in this regard as it had organized a training program for suppliers that could aid them in tracking working hours of the employees. Even employees of different departments are being educated about labor issues so everyone can keep track of working conditions of the factories.
comments